Salvation Army Reveals Real Reason for National Donut Day; USS Iowa Battleship Backdrop for LA Event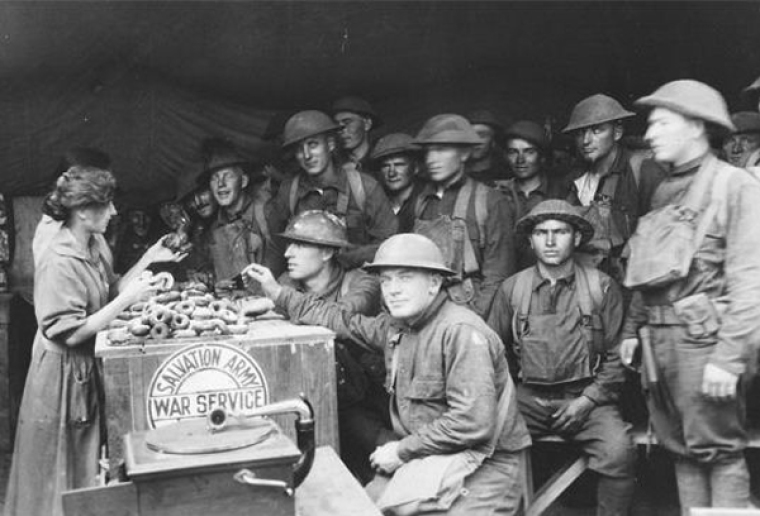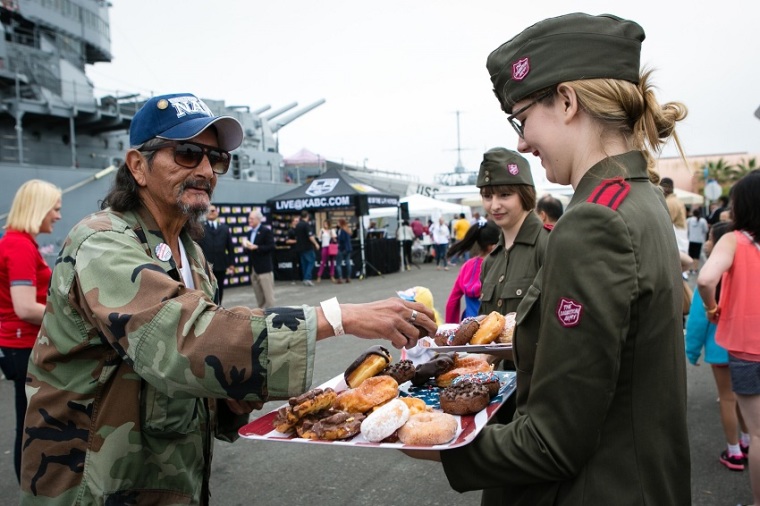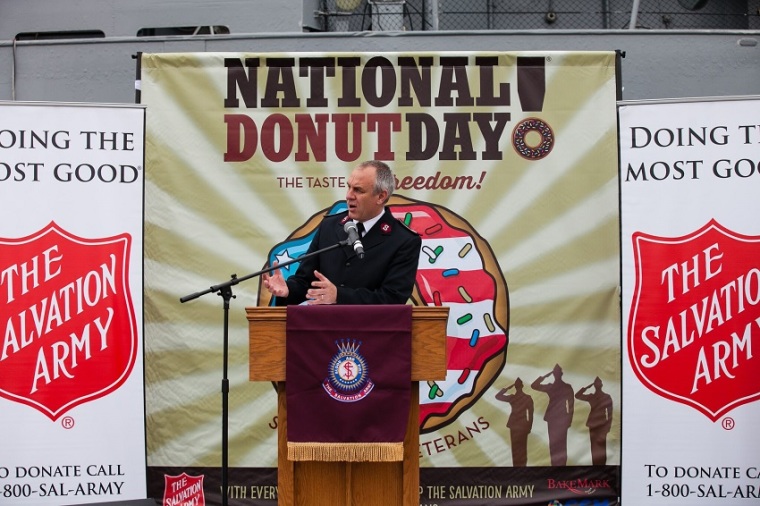 View Photos
LOS ANGELES – The Salvation Army in Southern California helped those attending a National Donut Day event locally on Friday remember that the day first began in 1938 in the city of Chicago as a way to honor the organization's "doughnut lassies" from World War I.
Beginning in 1917, approximately 250 Salvation Army volunteers provided assistance during World War I to American soldiers in battle on the front lines in France.
Two female Salvation Army officers, Ensign Margaret Sheldon and Adjutant Helen Purviance had an idea to "comfort our soldiers with good home cooking, using their limited ingredients to fry up, sometimes in helmets, delicious doughnuts for the boys," organizers said.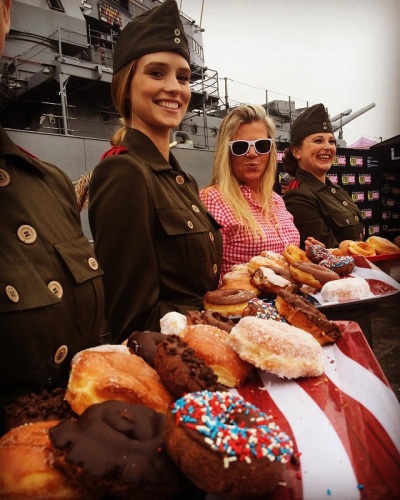 Nicknamed "doughnut lassies" and "doughnut girls," these women served countless treats to grateful soldiers, traversing through the trenches to bring the men doughnuts and coffee.
"Right there they tasted a little bit of home, a little bit of comfort. It meant a lot to them," Salvation Army's Southern California Divisional Commander Lt. Colonel Kyle Smith said to those attending the event held alongside the USS Iowa Battleship docked in Los Angeles Harbor. The Salvation Army helps veterans with many social services, including housing, drug addiction recovery, and employment.
This year's celebration at the harbor featured the awarding of the "Platinum Donut Award" for the top fundraising donut shop during the National Donut Day fund raising campaign. Donut Lassies were in historical costume serving the sweet treats.
Singer songwriter Coffey Anderson sang the National Anthem and his hit, Mr Red White and Blue.
All funds raised support the more than 2,000 veterans served annually by The Salvation Army's Haven program in West Los Angeles. A graduate of the program spoke at the event, saying that after a difficult season in his life following military service he was able to put addiction to alcohol and drugs behind him.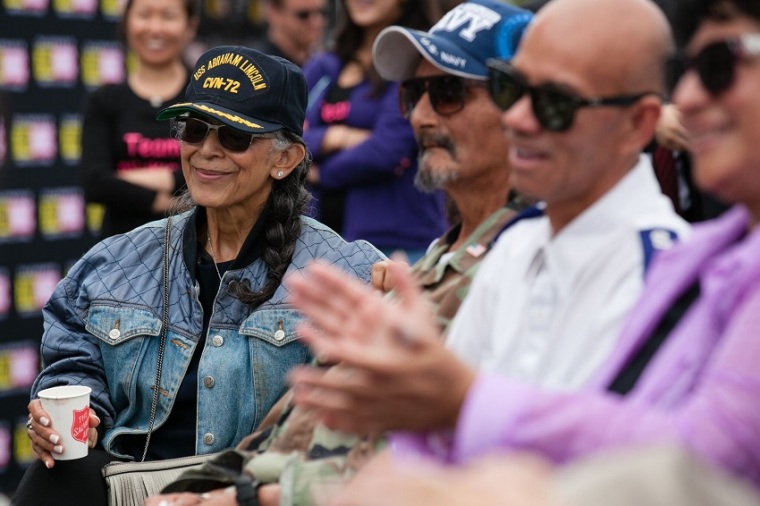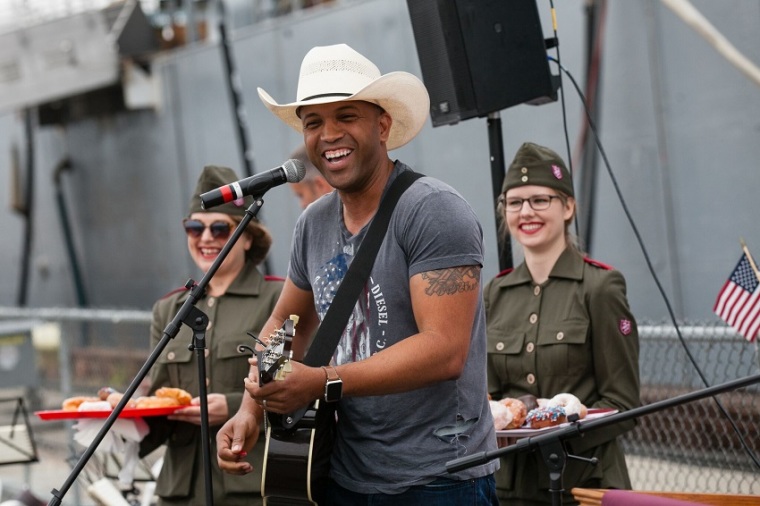 View Photos
Alex Murashko is currently working with One Ten Pictures as an associate producer, developing and working on projects that include stories about people and organizations making a difference in this world as ambassadors for Christ. He previously was a Church & Ministry Editor/Reporter for The Christian Post. He also worked at the Los Angeles Times Orange County Edition and at the Press Enterprise in its Southwest Riverside County bureau. Website:
AlexMurashko.com.