Sam Harris Says Evangelicals Elected America's 'First Atheist President;' Other Atheists Reject Trump Association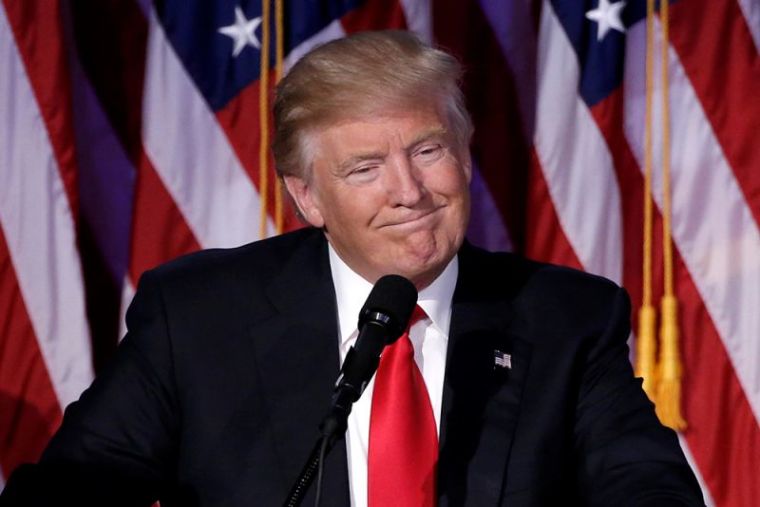 Atheist author and commentator Sam Harris has argued that evangelicals in America have unwittingly elected the country's first atheist president in Republican Donald Trump, though other secular voices have rejected the association.
"The irony: 81 percent of Evangelicals just elected our first atheist president," Harris wrote on his Twitter page on Wednesday, referring to polls that show large white evangelical support for Trump over his Democratic rival Hillary Clinton.
While Harris did not elaborate why precisely he thinks Trump is an atheist, Hemant Mehta of The Friendly Atheist blog argued that even if one were to say that Trump doesn't rely much on God, that is not the same as actively believing that He doesn't exist.
"I take issue with the claim that Trump is an atheist. Not because I'm one myself and I'd hate for Trump to be lumped in with 'my tribe,' but because I think atheism requires more thought than Trump gives it," Mehta responded.
"Trump isn't someone who thinks 'God doesn't exist.' He doesn't think about God, period. You think he spends time pondering deep philosophical questions? Of course not. Don't confuse apathy with atheism," he added.
"At the very least, atheism requires a bit of thought. It requires a disbelief in God's existence. You have to understand what it is you're rejected. And I don't believe for a second that Trump has ever done that."
Trump has insisted numerous times that he is a Christian, however, and has spoken at major gatherings, such as September's Values Voters Summit in Washington D.C., where he vowed to stand up for evangelicals.
"I'm going to make it up to you too, you watch," Trump said of support he received from evangelicals during the campaign trail.
"There are no more decent, devoted, or selfless people than our Christians brothers and sisters here in the United States," he added. "Your values of love, charity and faith built this nation."
The Republican also said that "we all come from the same Creator" and if Americans can remember that fact, "then our future is truly limitless."
Trump told conservatives: "Imagine what our country could accomplish if it started working together as one people under one God, saluting one flag."
Some Christians, however, such as former House Majority Leader Tom DeLay, have criticized Trump in the past for not sounding convincing in his outreach to evangelicals.
"When it comes to speaking the language of evangelical Christianity, Trump is like a first-semester foreign language student who tries to sound like he's spoken the new lingo all his life. Native-speakers understand right away that such a person is a beginner, and try not to laugh in his or her face," DeLay wrote in an Op-Ed for The Christian Post in July.
His comments were partly in response to Trump citing "Two Corinthians 3:17" at the Bible-based Liberty University school, where most pronounce it "Second Corinthians."
Other secular voices, such as David Silverman, president of the American Atheists organization, called on Trump to be a leader of all Americans, including the close to 25 percent of the population who claim no religious affiliation.
"It is my sincere hope that Mr. Trump will recognize the obligation he has to protect the constitutional separation of religion from government that our founders envisioned and act according to the will of the people he now represents," Silverman wrote.
Another famous atheist, comedian Bill Maher, once claimed that President Barack Obama is an atheist. 
"Obama is always spouting spiritual [expletive] and I don't believe it for a second," Maher said. "He's a drop-dead atheist, absolutely."