Check Out This Inspirational A Cappella Version of 'Holy, Holy, Holy'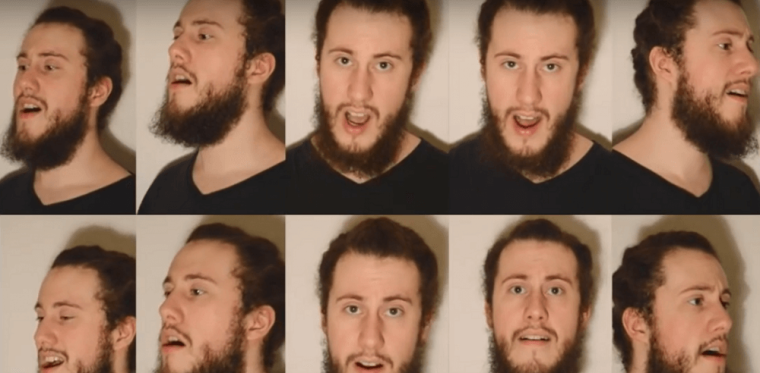 A classic and much beloved hymn, "Holy, Holy, Holy" has been performed and sung countless times in its existence. But never like this.
To kick off 2016 with a sacred beautiful note, Sam Robson uploaded a video to YouTube performing an a cappella rendition of the good old Christian hymn.
Robson sings all the parts, combining each voice into one powerful video and showing that instruments are not necessary.
This is a specialty of Robson, who has become a viral sensation in the past for his arrangements involving all voices sung by him.
A couple years ago Robson sang a cappella versions of the hymns "How Great Thou Art" and "I Need Thee O I Need Thee," each getting over 1 million views.
Posted to YouTube on Jan. 2, Robson's "Holy, Holy, Holy" performance has gotten over 19,000 views and more than 700 likes.
Looking for a powerfully musical way to begin your new year? Looking for divinely beautiful music for your long days? Then check out this awesome performance: