'Samson' Sympathetic to Delilah in Performance of Epic Biblical Story of Betrayal (Interview)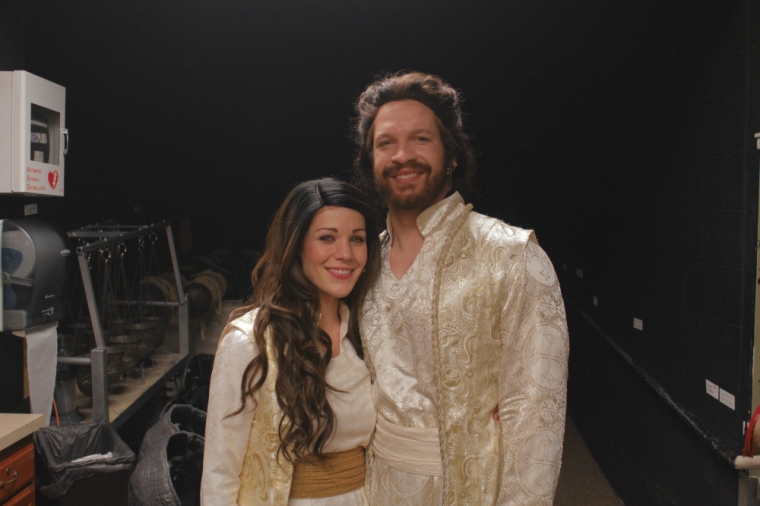 RONKS, Pa. — An elaborate theatre performance of the biblical story of Samson sympathizes with Delilah as audiences are taken on a journey of grace and the realization that everyone is one decision away from making the wrong choices in life.
During a recent tour and screening of the new theatrical performance of "Samson" at the historic Lancaster County theatre, lead actress Julie Marie Sturycz explained her sympathetic portrayal of Delilah and why she believes the biblical villain was just being "human."
"The first thing I learned about the script was the song 'Freedom,' and it's really amazing because it gives Delilah a voice to explain where she's at and why she chooses what she chooses," Sturycz told The Christian Post. "It's very rare for a female character or just a supporting character at all to express their journey a little more.
"There's not much in the Bible [about Delilah], but what stood out to me is that she's so demonized and has such a bad reputation [as] a bad girl [from] the Bible. When you go back to the scriptures and you read it, I don't quite know why people feel that way. She's human just like us and she made a choice, a bad one," Sturycz asserted.
After watching the "Samson" story on the big stage it's evident that the Sight & Sound theatre company wanted to emphasize the power of God's grace, and Sturycz believes His grace was also available for Delilah.
"At the end of the day, God's grace is there for her as well. The Philistine rulers are the ones that approached her," she said.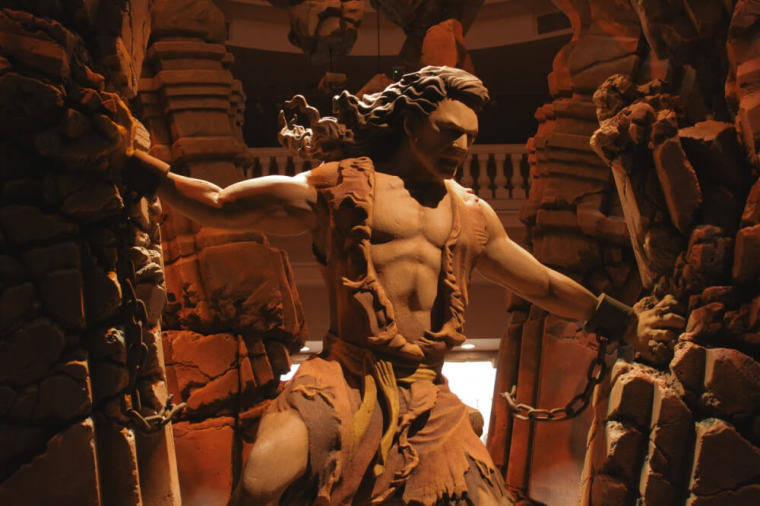 The way the production plays out, it's as if Samson and Delilah have an instant connection. Together, they sing "Someone Like Me" and the audience is taken along the journey of their whirlwind romance. The two quickly discover that they relate on so many levels and see themselves in one another. Not long after, Delilah receives an offer from the Philistine rulers that she can't refuse: financial stability if she can discover the source of Samson's strength.
Sturycz revealed that during her research on Delilah she found that there were multiple meanings for her character's name, the most consistent being "she who weakens."
She also discovered that Delilah lived on her own in between Philistine and Hebrew territories, but there is no record of where her allegiance was. Ultimately, the actress says she understands why the professed offender turns her back on Samson, God's anointed warrior.
"I think Delilah is picking the sure thing, she's picking the money. She can't guarantee that love with Samson will work out and that he'll continue to love her and respond to her love. But if she takes this money she knows she will have security and that she'll have independence," Sturycz continued.
"She's more like a pawn in the game because they approached her with it and she went with it. I was thinking about myself and where I'm at, and the things that I've experienced in life. You have this guy with a rocky past, not the greatest reputation with women, what would you choose? It's a really sympathetic portrayal of her. I love it."
Sturycz has been performing for nine years at the popular Lancaster theatre and was featured in "Noah," "Moses," "Joseph" and "Miracles of Christmas." "Samson," she admits, is her favorite for it's powerful message.
"I think it's beautiful. It shows God's grace in a different way. It's easy for us, as Christians, to dehumanize the evil people in the Bible and make them all evil and no good. And I think our show does a great job of showing the human side of her and the good side of her, and then the remorse and feeling of guilt in the end. God's grace is still there for her and that's the most beautiful thing out of everything," she explained.
"We are all just one decision away from being Delilah. We are all sinners and we've all made the wrong choice. Hers happens to be put down in the Bible and we don't know what happened after that," she added.
Sturycz firmly believes Delilah did not anticipate that Samson would be given such a harsh punishment because of what she did.
"I approached it as a human," she confessed. "I think that's important for Christians to see that it's not like we're all good [or] we're all evil. There's gray areas and we're all capable of that! It's so important that we receive God's grace over and over and over again."
Beyond just being another beautiful biblical character portrayed, Sturycz appreciated the depth of her role.
"This is really cool to play Delilah and be able to still have that purity and the struggle that's there. I think it's important for people to see that and to understand that. She struggled, too, she was a person, too, just like all of us who struggle to make the right choice," she insisted.
"I think she really loved him, that's what I think. But in all of her life experiences [and all of of the] horrible things, she was picking the sure thing and she was wrong."
Sight & Sound's theatre hosts 22,000 people a week and Sturycz, along with the rest of the cast and crew, is most excited about people hearing the redemptive message of grace through their performance of "Samson."
"God's grace is so important. It's so special that we get it and we grasp it, and that we can receive it for ourselves. I think that's harder than giving it to other people sometimes. God is there waiting for us no matter what. He still used Samson to fulfill his purpose, [although] he made multiple wrong choices and he was defiant toward God," she testified.
Sturycz concluded with the scripture Isaiah 45: "I will strengthen you though you have not acknowledge me."
"That's our God. We don't even turn up and He's still working on us building us up for His plan and purpose, and that's such an incredible thing," she concluded.
With over 400 shows a year Sight & Sound has been creating exciting experiences of storytelling for over 35 years using live animals, compelling actors and an interactive stage to retell biblical stories.
Watch scenes from the biblical epic "Samson" below, or for more information, visit Sight-Sound.com.
jeannie.ortega@christianpost.com