San Bernardino Terror Attack Makes 2015 Deadliest Year for Jihad in US Since 9/11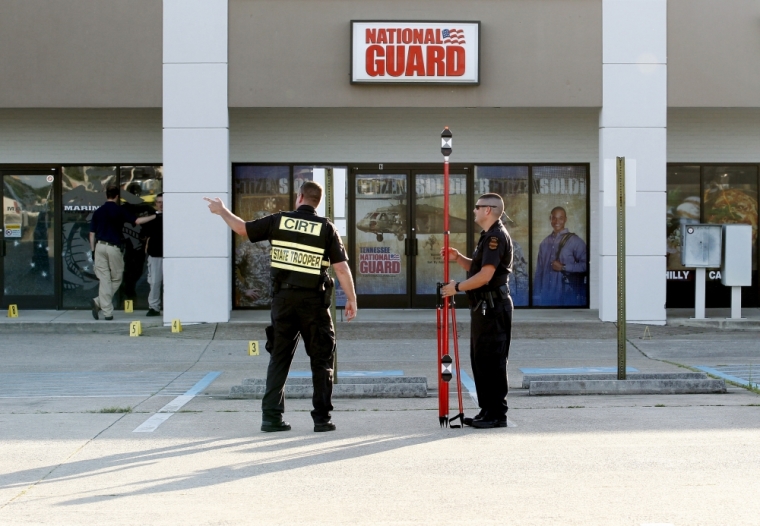 Following the shooting in San Bernadino, California, last week, 2015 has become the deadliest year for jihad-inspired terror attacks on American soil since 2001, according to a Washington-based think tank.
The New America Foundation, a non-partisan think tank that focuses on a wide range of public policy issues, has compiled a set of data outlining various massacres that have occurred inside the United States since the terror attacks on Sept. 11, 2011, that killed nearly 3,000 people.
The list, which was released after last Wednesday's jihad-inspired mass shooting in San Bernardino, finds that 19 people have been killed by radical Islamic extremists in the U.S. this year alone, making 2015 the most violent year for Islamic extremism in America since 2001.
It should be noted that nearly 74 percent of the murders committed by Islamic extremists this year occurred last week when a married Muslim jihadi couple perpetrated a mass shooting during a Christmas party at the Inland Regional Center in San Bernardino that killed 14 and injured 21 others.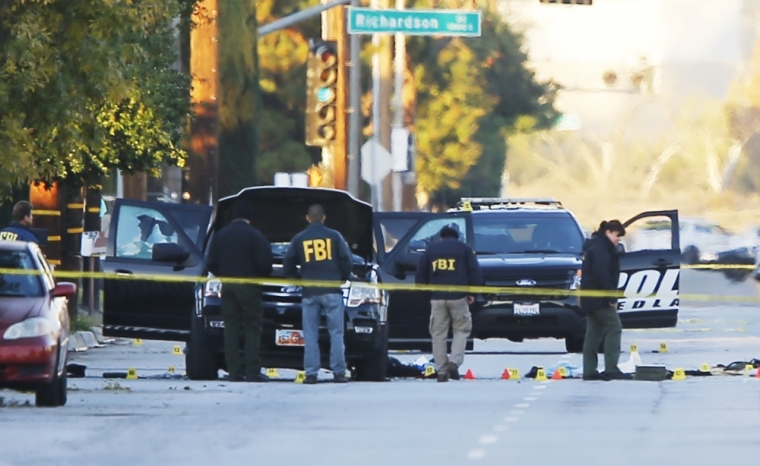 It has been discovered through counter-terror investigations that the couple was inspired by foreign terrorist groups and had been talking to each other about jihad and martyrdom since before they were engaged. They reportedly spent the last year planning the attack.
To show just how close potential jihadis can get to America's children, it was revealed that one of the San Bernardino perpetrators, Syed Farook, held a job as a county health inspector and inspected as many as 11 school cafeterias months before carrying out the attack.
The New America Foundation list notes that the San Bernardino shooting is the deadliest jihad attack on U.S. soil since the Fort Hood shooting in 2009 that claimed 13 lives.
The other five deaths as a result of jihad attacks in 2015 came in the July shootings at two military installations in Chattanooga, Tennessee.
On July 16, Muhammad Youssef Abdulazeez committed a drive-by shooting at a U.S. military recruiting center at around 10:30 a.m. where he fired about 30 to 40 shots and wounded a Marine. He then led police on a 7-mile chase and later rammed his car through the security gate at the U.S. Navy Reserve center to gain entry and perpetrate the second part of his attack.
In total, Abdulazeez killed five military servicemen, wounded two and fired over 100 rounds of ammunition before he was fatally shot.
Following the attack, investigators discovered writings of Abdulazeez that show he had radical thoughts and also found downloaded videos from al-Qaeda recruiter Anwar al-Awlaki.
In total, over 45 people have died as a result of jihad attacks in the U.S. since 2001.
New America's data also lists the number of so-called "deadly right-wing attacks" since 2001, with 48 people having been killed by mentally unstable white supremacists, anti-government fanatics and even pro-life radicals.
Although the database tries to show that more people have been killed by homegrown terrorists since 9/11 than by radicalized Islamists, seven more people were killed by Islamic extremists in the U.S. in 2015 than by alleged "right-wing" radicals.
The list does not take into account the shooting at the Muhammad cartoon festival in Garland, Texas, by radical Islamic gunmen in May, where no innocent victims were killed but one security officer was shot in the ankle.
Additionally, the database states that 317 individuals have been charged with jihadi terrorism since 2001.
Contact: <ahref="mailto:samuel.smith@christianpost.com">samuel.smith@christianpost.com,
@IamSamSmith
(Twitter)