Sarah Jakes Roberts Talks Hopes for New Book for Women, 'Don't Settle for Safe' (Interview)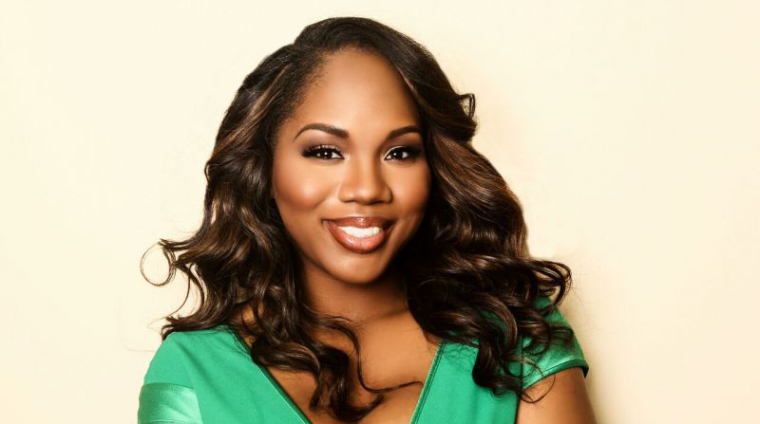 On her path to happily ever after, Sarah Jakes Roberts doesn't want to leave anybody behind.
Before she became a best-selling author, sought after motivational speaker and co-pastor of One Church International in Los Angeles, California, with her husband, Pastor Touré Roberts, Sarah had a baby at 14, married at 19, and was divorced four years later.
Sarah has often shared the ups and downs of her life through her blog, books, social media outlets and sermons, but she decided it was time to do something more than just relay the events of her life to other people. The 28-year-old decided to create a guide to help others navigate the tough moments in their own journey to foster healing and growth.
This is the premise of her new book, Don't Settle for Safe: Embracing the Uncomfortable to Become Unstoppable.
"I wanted to go an extra step and not necessarily write another memoir, because I think it's easy to close a memoir and say, 'Well, that's good for her.' But I really wanted to do some work on the inside to dissect what were the decisions I made, what were maybe the friendships that I lost [and] what was the healing that had to take place on the inside before this life became real to me," she said in an interview with The Christian Post.
"I wanted to create this guide to help other women who were like me, who may not have always gotten things right in life and found themselves feeling stuck. But they want to believe they can really manifest a life that makes sense now, is exciting and not just this routine thing where you feel like, 'I don't know if there's anything better for me.'"
In her book, Sarah's transparent about her own struggles, starting each chapter with a personal journal-like entry that assures her readers she can truly identify with their feelings and struggles. And just because she's the daughter of high profile megachurch pastor Bishop T.D. Jakes doesn't mean she's passing judgement on the women who may be struggling with poor decision making or thoughts that may not often be a topic for discussion in church.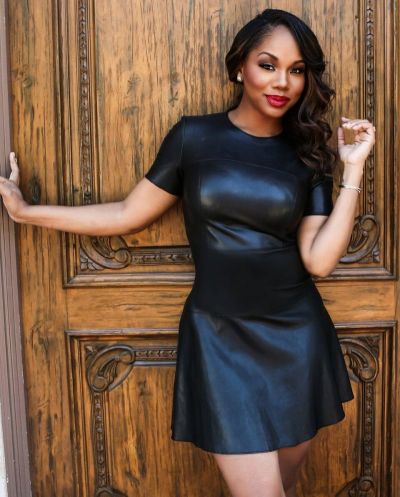 "My goal and intention is to take the reader and first say, 'Girl, I know how you feel. I've been there. And if I could have expressed what I was feeling in those moments, it would have been like this,'" she said. "'And now that you understand that I'm not judging you, I understand you and we're in this together. Let's talk about how we change our perspective on these things.'"
More than just a good read that collects dust on a bookshelf after the last page is turned, Sarah has created a guide that people can continue to pull from when they encounter new seasons in their lives.
"I think the beauty of this book is it's something you have to go through over and over again. I think once you finish reading the book things will happen in life and you'll go back to a certain chapter," she said. "I think I'm constantly still practicing some of the things that exist within the chapters."
Although it may seem like Sarah has it all together as a wife and mother of six in a blended family with a thriving church community, she's quick to let people know that is not the case.
In fact, she almost found herself settling for safe before completing the book.
In between having a baby last year and touring with the "Women of Faith" ministry, she questioned if she should have signed a book deal while four months pregnant, and admits that she had insecurities about the project.
"I honestly didn't know how I was going to find the time to do it. I think of those voices of doubt and insecurity telling me things like, 'Maybe you're not supposed to write this book right now,'" she told CP. "Maybe the timing is not right."
Before Sarah could concentrate on writing the book, she first had to adjust to life with her newborn after suffering complications after childbirth.
But when women started reaching out to her on social media to remind her of the inspiration she was to them, she knew how important it was to follow through with the project.
"Even though there were obstacles in front of me, I had to qualify were those obstacles meant to deter me or were they meant to birth a strength and determination inside of me?" she asked. "Ultimately, God revealed that it was strength and determination that I was required to overcome so that this book would get into the hands of even just one person who needed it so that their life could be changed."
For some time, Sarah has been counseling women and encouraging them not to settle for a lack of direction in their lives.
"I think one recurring issue that I see over and over again is that anytime I counsel someone it's almost a given they express how they feel, they say what they mean and then they end it [by saying] 'I don't know.'
"I've been challenging women who I've been speaking with to stop saying 'I don't know,'" she said. "So, I think that even if there's a woman who may end up reading this article and wants to know what's the beginning of not settling for safe, I would say stop saying 'I don't know.' Say what you do know and don't be afraid to be honest about where you are and how you feel."
For more information about Sarah Jakes Roberts' book, "Don't Settle For Safe," click  here.