Sarah Palin on Chris Christie: 'I Would Never Put My Faith in One Politician'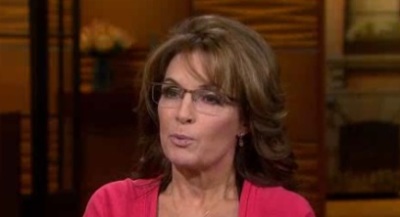 Former vice presidential candidate Sarah Palin said in a recent interview that although she is pleased a Republican was re-elected as governor in the blue state of New Jersey, she feels lukewarm towards a possible 2016 presidential run for Chris Christie.
"I would never put my faith and hope in any one individual politician,'' Palin told Matt Lauer on Monday morning's airing of the "Today" show, when Lauer asked the former Governor of Alaska what she thought of Christie. Christie recently won his re-election for Governor of New Jersey and is considered a favorite of the GOP party for a possible 2016 presidential election run.
"Not any of them. There is no Ronald Reagan on the scene today. If he were on the scene, that's who I would put my faith in," Palin added.
Palin was speaking with "Today's" Matt Lauer on Monday to promote her new book, Good Tidings and Great Joy: Protecting the heart of Christmas. Palin told Lauer that her book discusses the importance of Christians protecting their right to celebrate Christmas from the ongoing assault by "atheists and secular liberals."
"What I'm saying is, we need to protect the heart of Christmas and not let an angry atheist armed with an attorney, a Scrooge, tell us that we can't celebrate traditional faith in America,'' Palin told Lauer. "We have a constitutionally-protected right to celebrate faith, and Christmas is a part of that."
The former vice presidential candidate and Governor of Alaska also discussed this "war on Christmas" while speaking at the 13th annual Iowa Faith and Freedom Coalition Dinner last Saturday, along with Republican Senator Mike Lee from Utah.
"Everywhere it seems that faith, religious freedom is under attack," Palin said at the fundraising event. "The war on Christmas is just the tip of the spear in a larger battle," the former governor added.
Palin went on to accuse President Barack Obama's administration of attempting to make big government a church in its own right through scandals such as NSA spying and the Benghazi Embassy terrorist attack, while adding that "the crowning achievement of their church of big government" is Obamacare, also known as the Affordable Care Act.
Palin is continuing to promote her new Christmas-themed book with several tour stops in the upcoming weeks, including Naples, Florida this weekend. Palin has focused her tour on red states in the U.S. and will not be stopping in major metropolitan hubs like New York City or Los Angeles.