Satan Is Real, Still in Business and Goes to Church Every Sunday, Pastor Says
John Hagee Insists the Devil Is 'Very Real' and the 'Powers of Hell' Cannot Touch Christians
Although the Bible portrays Jesus being tempted by Satan, some Christians doubt whether the devilish figure actually exists. However, one Christian pastor insists that it was indeed "a very real devil that tempted Jesus in the wilderness." In fact, he says, the devil "is still in business" and "goes to church every Sunday."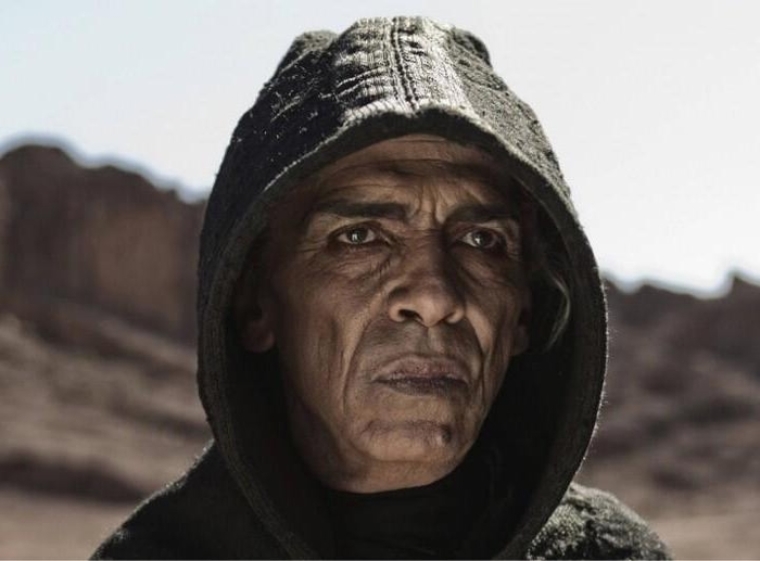 "It was a very real devil that came into the Garden of Eden to seduce Adam and Eve. It was a very real devil that tempted Jesus in the wilderness. He is still in business. He goes to church every Sunday. And if you don't know how to recognize him and take authority over him he'll destroy your life, your marriage, your children, your church, your hopes, your dreams. That's what I want them to take away," Cornerstone Church Pastor John Hagee said during a recent television discussion about his latest book.
Hagee made the remarks during an interview with James and Betty Robison on their "Life Today" program, which was published online Monday.
The megachurch pastor's appearance was on occasion of the book, The Three Heavens: Angels, Demons and What Lies Ahead, which is said to expose "Satan's diabolical tactics in the Second Heaven and how they affect each one of us." In the book, Hagee uses the Bible, "science, and incredible true stories of the supernatural" to support his beliefs that Heaven is real and exists on three levels.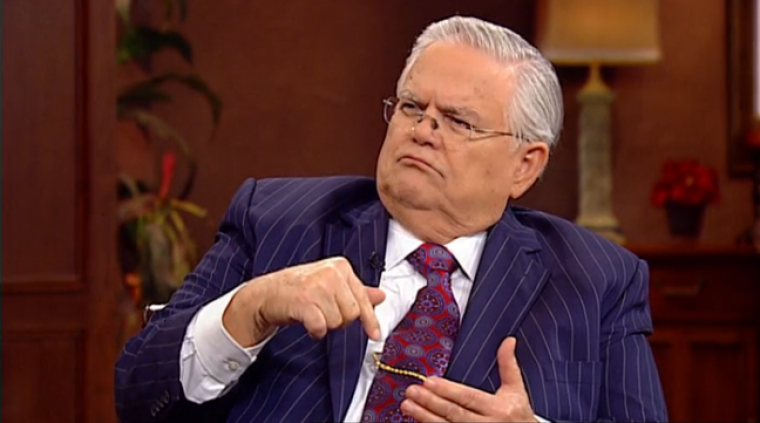 But Hagee told Robison during his interview that although he believes Satan is very real and still active among humans today, he also believes that Christians have the ultimate defense against his attacks.
The pastor said believers have "the absolute authority ... over the powers and principalities of darkness." He also insisted that there was "absolute security" for Christians "when you are on the divine assignment of God" that makes them "virtually indestructible."
"The powers of Hell cannot touch you; the angels of God are defending you," Hagee said.
Although a Barna Group survey revealed in 2009 that 40 percent of American Christians agreed that Satan "is not a living being but is a symbol of evil," with additional 19 percent saying they somewhat agreed with that statement, a 2013 YouGov survey found that a vast majority of self-identified born-again believers take his existence literally.
Overall, 57 percent of respondents said "yes" to the question: "Do you personally believe in the existence of the Devil or not?"
When the survey's findings are broken down, however, certain segments of the population are shown to take the devil's existence very seriously.
For example, 86 percent of those who said they were born again answered "yes" to the same question, as did 72 percent of black respondents and 65 percent of Republicans.
In his "Life Today" interview, Hagee also commented on demonic possession, and insisted that reading "occult books," watching "occult movies," and playing with Ouija boards can expose people to demonic possession.
"You are inviting demon spirits to infect you and to take you over. And believe me they can do it in record time," Hagee said. He went on to relate an account of an 18-year-old girl who allegedly manifested evidence of demonic possession during a church service after watching the film "The Exorcist."
"Now it is not an innocent thing when you walk into the kingdom of darkness. The demonic power can take you over and the only thing that will get it out is the authority of Jesus' name and the blood of the cross," Hagee added.
YouGov also asked participants to share whether they one, believe in possession, and two, how often they think "people are possessed by the devil." To the first question, 51 percent answered "yes." As for the second question, a majority (45 percent) responded "rarely."
Watch Hagee's full interview online at LifeToday.org.