Satanist Says Abortion Law Requiring Her to Hear Baby's Heartbeat Violates Religious Freedom; Case Heads to Mo. Supreme Court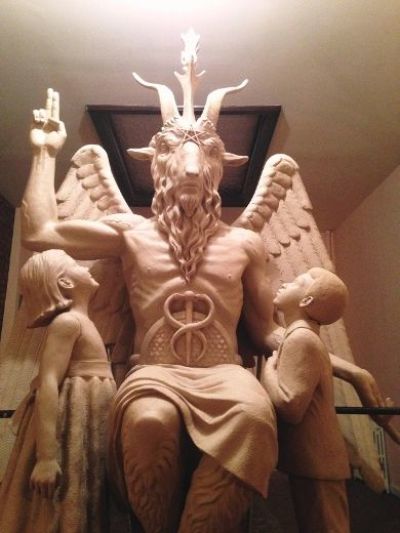 An adherent of the Satanic Temple will see her lawsuit against what she says are restrictive abortion laws reach the Missouri Supreme Court, after an appeals court ruled in her favor last week.
As the Salem, Massachusetts-based Satanic Temple explained in a statement on Monday, it filed two lawsuits on behalf of the pregnant woman, identified only as Mary Doe, back in May 2015. The suits claim that the state's mandatory 72-hour waiting period before an abortion, along with reading material she is given that argues that life begins at conception, violated her religious freedoms.
The Missouri Court of Appeals decided on Oct. 3 to transfer the case to the Missouri State Supreme Court, deciding that the case "raises real and substantial constitutional claims."
"This acknowledgment is a huge victory for The Satanic Temple and is very encouraging for all defenders of reproductive rights. We have been funding this lawsuit with our own resources and from contributions of supporters," the Satanic Temple said in a statement.
"We greatly need additional contributions to help us continue this legal battle in the State Supreme Court."
The court documents clarify that Doe underwent her abortion in May 2015, but she is arguing that the state's requirements before she was able to go ahead with the procedure violated her freedom of religion protected by the First Amendment.
The woman apparently did not want to hear her fetus' heartbeat.
"Ms. Doe asserts an unconstitutional burden on her rights and the lack of a compelling governmental interest on several grounds. For example, she alleges that the ultrasound required by law is not medically necessary and interfered with her bodily integrity," the document explained.
"She claims that the preconditions violated her right to make her abortion decision freely, voluntarily, and without coercion in view of their effect of causing her guilt and shame for seeking an abortion. She alleges that she had to spend time earning the money to pay for a procedure and for lodging during a waiting period, neither of which are medically necessary."
Doe further argued that "the sole purpose of the law is to indoctrinate pregnant women into the belief held by some, but not all, Christians that a separate and unique human being begins at conception."
James MacNaughton, a New Jersey attorney representing Doe, said in a statement shared by The Associated Press on Monday that the law should not require doctors to "preach the Gospel" and tell patients they are committing murder.
Missouri Attorney General Josh Hawley responded by stating: "I look forward to vigorously defending Missouri's sensible waiting period law from this challenge by the Satanic Temple in the Missouri Supreme Court."
Pro-life organizations, such as LifeNews, have said that Missouri's informed consent law is based on "scientific fact" rather than religious beliefs.
"Scientifically, it is well established that a unique new human life comes into being at the moment of conception," LifeNews stated.
"Likewise, the information women receive as part of informed consent — facts about their unborn baby's development and abortion risks — also are backed up by strong scientific research."
It pointed out that the Satanic Temple has lost a number of other similar lawsuits, including one in 2016 where it challenged the state's 72-hour waiting period law.