SBC Seminary's Top Donors Cut Financial Support, Demand Investigation Into Paige Patterson Firing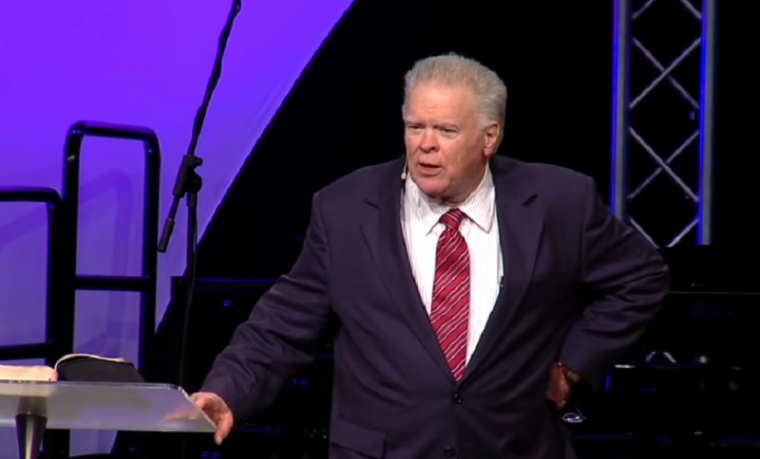 A group of Southwestern Baptist Theological Seminary's major donors have written to its board of trustees, threatening to discontinue all financial support if "serious wrongs" are not "righted," with reference to the termination of former president Paige Patterson over his alleged mishandling of and comments on sexual assault victims.
Written by Gary Loveless with 16 co-signatories and addressed to the chair, Kevin Ueckert, and Executive Committee members, the letter seeks to express the donors' "utter disdain" for the actions taken against Patterson on May 30.
Ueckert said in a statement at the time that Patterson had failed to report a rape allegation by a female student in 2003 to local law enforcement when he was president of Southeastern Baptist Theological Seminary in Wake Forest, North Carolina (1992–2003), and when he was later asked about it, he lied.
Ueckert cited another incident concerning a female student at SWBTS who reported to Patterson that she had been raped in 2015. "Police were notified of that report. But in connection with that allegation of rape, Patterson sent an email to the Chief of Campus Security in which Patterson discussed meeting with the student alone so that he could 'break her down' and that he preferred no officials be present," he said.
The May 30 announcement that SWBTS had severed all ties with Patterson and had terminated him as president emeritus came a week after Patterson had resigned from his position as president after public uproar over comments he made in 2000 about how he never advises couples to divorce but has counseled women to seek separation if they are being physically abused.
The donors' letter disputes the executive committee's process as well as allegations against Patterson, calling his termination an "abuse of power" with a "failure to afford even a modicum of due process."
The donors also accuse a committee member, Bart Barber, of speaking "falsely and slanderously" against Patterson at a national SBC meeting in June.
The letter claims that a communication from the woman involved in the 2013 rape allegation to Patterson clears him of all the accusations made against him. The communication, in which the woman apologized for "the sin that was in my life" without mentioning rape, was made public by Sharayah Colter, wife of Patterson's former chief of staff Scott Colter and a former journalist.
"I just wanted to write you and first of all apologize. I know that you have been made aware of the sin that was in my life. While I have confessed this to the Lord, repented and sought accountability in my own life, I feel that I have disgraced the school," the woman wrote.
In their letter, the donors tell the board, "Please know that until the serious wrongs against Dr. and Mrs. Patterson are righted, we will be unable to continue our financial support of the Seminary."
They demand that a 10-member investigative committee, five of whom they would decide, be formed to investigate the actions against Patterson and the process that was involved.
"If the results of this investigation fail to substantiate the allegations made and the actions taken against Dr. Patterson, or if the investigation reveals evidence of dishonest or deceptive activity of anyone associated with the recent actions taken against Dr. Patterson, then it will be incumbent upon the full Board of Trustees to instruct Mr. Ueckert and the Executive Committee to revoke its earlier statement, publicly apologize to Dr. Patterson, and for the full Board of Trustees to restore Dr. Patterson to the financial position he held at the conclusion of the May 22nd meeting," the letter says. "Should the Board of Trustees elect to take the restorative action as noted herein, without creating the investigative committee we request, we would be pleased with that action."
Thomas Hatley, a former chairman of the Southern Baptist Convention's International Mission Board, has also called for the resignation of the board's chair Ueckert.
"There has been a failure to enforce the guidelines of Jesus in Matthew 18. Personal conflict should first be handled by one-on-one resolution where possible. If needed, the parties should proceed to resolution with the assistance of several wise leaders. If not resolved at that level, Dr. Patterson's local church leaders and church should be involved. If still unresolved, then the board could take a look at the extreme need and vote on a resolution," Hatley said.