Paige Patterson-Chaired Evangelism Task Force Declares That Social Justice Is Not Gospel Priority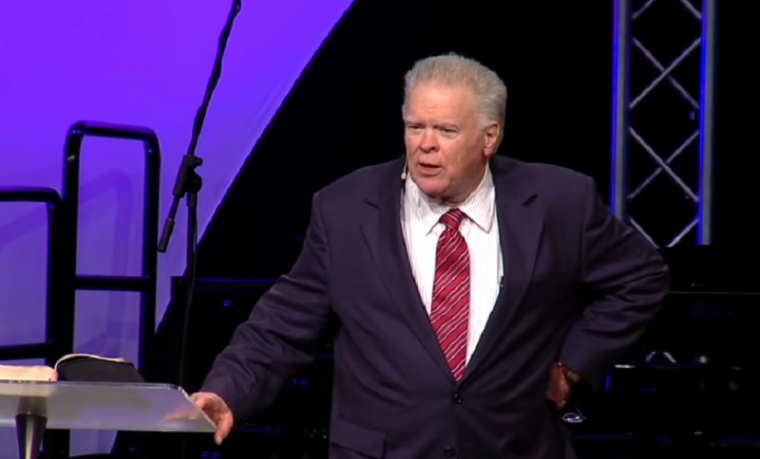 A task force appointed last year by the Southern Baptist Convention, and chaired until recently by Paige Patterson, has concluded its year-long study on evangelistic renewal by concluding that social justice is not a Gospel priority, among other declarations.
The full report, released on Monday, features 12 affirmations and denials about evangelism, along with eight recommendations.
"We are convinced that these suggestions can be heartily embraced by all gospel-loving Southern Baptists," the report states, according to Baptist Press, "regardless of differences in theology, methodology, or generational preferences."
SBC President Steve Gaines, senior pastor of Bellevue Baptist Church of Memphis, Tennessee, made known his intention to appoint such a task force in June 2017, in order to challenge a reported decline in memberships and baptisms.
Gaines and J.D. Greear, a candidate to be the SBC's next president, are also members of the task force. 
The 12 articles of affirmation and denial largely emphasize the importance of all believers leading others to Jesus Christ, insisting that salvation is "by grace alone, through faith alone, in Christ alone."
It rejects the notion that there are any Christians that can be excused from evangelizing.
Article VII states that "We Affirm that the Great Commission mandate is for believers to share the gospel verbally with all unbelievers so that they might repent of their sins, trust Jesus Christ as Savior and Lord, be baptized (immersed) as witnesses to the truth of the gospel, and learn to obey all of Christ's commands (Matt 28:18-20)."
It adds that "We deny that the gospel is primarily concerned with social justice, political engagement, or secular aims resulting in the call to personal repentance and faith being minimized or ignored."
The report does not single out or identify particular social justice issues.
Former SBC President Patterson has been embroiled in a scandal relating to his treatment of women, which has led to his termination as president emeritus of the Southwestern Baptist Theological Seminary.
Due to the controversy, Patterson resigned as chair of the task force. The report still lists him as the task force chairman, but he will not deliver the report at the annual meeting. He was also scheduled to deliver the sermon at the annual meeting, but withdrew. 
Kevin Ueckert, the chair of the SWBTS board of trustees, argued on May 30 that Patterson had failed to report a rape allegation by a female student in 2003 to local law enforcement, and that he had lied about the incident.
Other controversies include the release of an interview Patterson did in 2000, where critics say he advised women not to seek divorce from physically abusive husbands.
While Patterson has apologized "to every woman who has been wounded by anything I have said that was inappropriate or that lacked clarity," his attorney, Shelby Sharpe of Fort Worth, Texas, has insisted that Patterson was not told of any rape incident in 2003, and denied allegations that he ignored such revelations.
The evangelism task force report meanwhile recommends in its findings that Southern Baptist churches set aside one day per month to pray for lost people, as well as to adapt a goal for baptisms.
It calls on pastors to "model personal evangelism for their congregations," and encourages the directors of missions to use as training models "pastors who demonstrate evangelistic effectiveness resulting in baptized believers."
What is more, it says that all Southern Baptists need to recognize the challenge of evangelizing young people.
It urges "all parents, church leaders, pastors, and denominational entities renew with great urgency the priority of evangelizing the next generations, adapting our methodology without changing our theology."
Finally, it says that evangelists need to be "utilized as a wonderful asset in evangelistic endeavors of various kinds, since while all Christians are called to be personal evangelists, God has always given some individuals unique giftings with respect to evangelism."