SC city ordinance preventing churches from occupying new properties, worshiping: lawsuit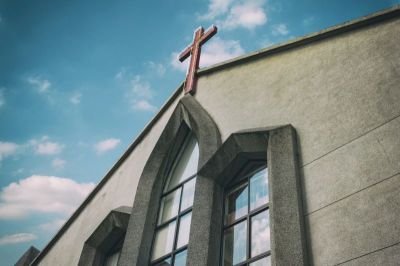 The city of Gaffney, South Carolina, voted 3-2 earlier this week to keep what a conservative law group calls an illegal provision that is preventing some churches from worshiping.
At the center of the dispute are Innov8tion Church and Mission of Grace in Gaffney, which filed a lawsuit through the American Center for Law and Justice, arguing that a provision in the city zoning ordinance prevents them from occupying new properties and holding worship services.
As the Gaffney Zoning Ordinance of 2017 explains, any fraternal, political, or civic organization can choose to relocate to the Central Commercial zoning district, but churches and other religious organizations are not allowed the same right.
The ACLJ wrote a letter to city officials in November 2018 informing them that the ordinance violates federal law, namely the Religious Land Use and Institutionalized Persons Act.
RLUIPA, enacted in 2000, states that "the right to build, buy or rent space is an indispensable adjunct of the core First Amendment right to assemble for religious purposes."
"Churches in general, and new, small, or unfamiliar churches in particular, are frequently discriminated against on the face of zoning codes and also in the highly individualized and discretionary processes of land use regulation," the Act warns. "Zoning codes frequently exclude churches in places where they permit theatres, meeting halls, and other places where large groups of people assemble for secular purposes."
Following the City's Planning Commission's 3-2 vote this week to keep the ordinance, the request for amendment of the ordinance is set to be heard on Feb. 4, with the ACLJ team in attendance.
"It is Innov8tion Church and Mission of Grace's hope that this matter can be resolved amicably. We respectfully request that the City Council closely review the challenged provision of the zoning ordinance and take the necessary steps to ensure the ordinance is amended to remove the provision prohibiting religious organizations' occupancy of commercial and storefront buildings in the CC district," the ACLJ wrote in its letter in November.
"This matter is an urgent one for Innov8ton Church and Mission of Grace." 
The ACLJ has long battled controversial city ordinance rulings, including one in the city of Englewood in New Jersey that initially barred pro-life activists from being closer than eight feet from the entrance of abortion clinics.
A federal judge struck down the buffer zone ordinance in November 2017, leading the ACLJ to declare a "big pro-life free speech victory."
"We at the ACLJ are certainly pleased that our efforts to secure the necessary breathing space for pro-life free speech in Englewood have come to fruition in this case," the law group celebrated at the time.