Scarlett Johansson, Hollywood Actresses Attack Romney's Abortion Stance
Eva Longoria and Kerry Washington Urge Americans in TV Ad to Vote for Obama
Three top Hollywood starlets appear in a new television ad criticizing GOP presidential candidate Mitt Romney for his pro-life stance, and urge Americans to vote for President Barack Obama in the upcoming November elections.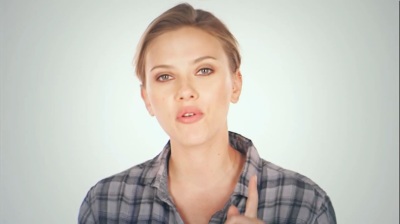 "If you think this election won't affect you and your life, think again," says Scarlett Johansson, who most recently starred in the 2012 superhero hit Marvel's "The Avengers", and has been active in gathering support for Obama.
The ad, sponsored by Move On, a progressive liberal activist group, also features Eva Longoria and Kerry Washington, who each remind viewers that Romney has promised to cut funding to Planned Parenthood, the largest abortion provider in the country. Johansson notes that this will also hamper cancer screening programs that Planned Parenthood provides.
Washington brings up a promise that Romney has often stated – that he will overturn Roe vs. Wade, the 1973 Supreme Court decision that legalized abortion, and all three actresses urge people to vote for Obama to prevent such a future.
Both Johansson and Washington were also present at the Democratic National Convention in September, where they reached out to younger voters and reminded them of the importance of voting in this year's election.
"In 2008, less than half of all eligible voters between the ages of 18 and 24 voted. Young America, why are we only speaking with half our voice when so many issues at stake here directly affect us? You know who I'm voting for. I'm not going to tell you who to vote for. I'm here to ask you to commit to vote," Johansson said before the audience.
Recently, Romney caused a bit of confusion when he said "There's no legislation with regards to abortion that I'm familiar with that would become part of my agenda," causing some conservatives to question his commitment to the pro-life stance. Romney has also faced criticism for his position that abortion should be allowed in the cases of rape and incest, which goes against the Republican Party platform.
The Obama administration, on the other hand, accused him of trying to cover up his "severely conservative positions" so he can appeal to moderates and Independent voters.
"Romney is trying to hide what he really believes," said Stephanie Cutter, Obama's deputy campaign manager.
However, a day after his remarks, the GOP candidate clarified his remarks.
"I think I've said time and again. I'm a pro-life candidate. I'll be a pro-life president," Romney told reporters at an event in Delaware, Ohio.
"Romney would of course support legislation aimed at providing greater protections for life," added Andrea Saul, the candidate's campaign spokeswoman.