Scholar Marcus Borg Who Claimed Jesus Never Said Many of the Things Found in the Bible Dies at 72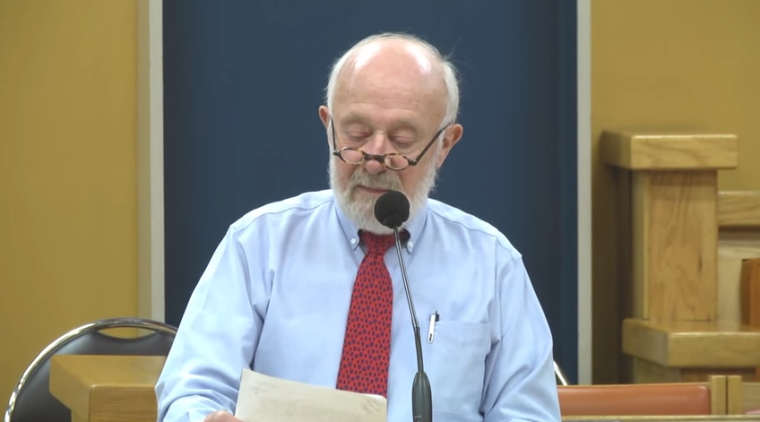 Marcus Borg, a scholar popular for participating in the Jesus Seminar, died at the age of 72 last Wednesday.
His publisher HarperOne said the cause of death was related to his long battle with idiopathic pulmonary fibrosis. He died at his home in Powell Butte, Oregon.
Borg was known for being a pioneer in what is labeled by some as progressive Christianity, and he participated in the Jesus Seminar around 30 years ago where a group of scholars gathered and challenged many of the statements made by Jesus found in the Bible with the claim that they were dreamed up by his followers or were meant to be metaphors.
According to a NY Times obituary, Borg held a deep belief in Jesus as a teacher, healer and prophet, but denied many of the supernatural aspects of Christ that've been held in high regard in traditional Christianity for thousands of years.
John Dominic Crossan, an emeritus professor of religious studies at DePaul University and longtime friend of Borg, commented on his ability to deliver his radical message with a gentle demeanor.
"His own vision was not simply derived from opposing fundamentalist or literalist Christianity," Crossan told the Times. "It was a very positive vision. He could talk about Jesus and he could talk about Paul and the positive vision they had."
However, a commentary on Borg in the American Spectator clarified his beliefs a bit more by outlining his disbelief in the supernatural. He believed that Jesus was a Jewish mystic or "spirit person" that had "visions of the sacred" that were "shamanic" and held Him in the same regard as Gandhi and Martin Luther King Jr.
Borg also frequently debated orthodox Christians such as British scholar N.T. Wright. The two ended up befriending one another and co-authored a book that presented each of their perspectives on the person of Jesus Christ.
In an interview with an Australian blog Wright discussed his opinion on whether or not he considered Borg a true believer.
"I have friends who I am quite sure are Christians who do not believe in the bodily resurrection," he said, while citing Borg. "But the view I take of them, and they know this, is that they are very, very muddled. They would probably return the compliment."
"Marcus Borg really does not believe Jesus Christ was bodily raised from the dead. But I know Marcus well: he loves Jesus and believes in Him passionately. The philosophical and cultural world he has lived in has made it very, very difficult for him to believe in the bodily resurrection."
Borg also served for 28 years as a professor of religion and culture at Oregon State University. He has authored and co-authored over 20 books and was married to Episcopal priest Marianne Wells Borg.