School Defends Teaching of 'Hallelujah Chorus' After Atheist Group Complains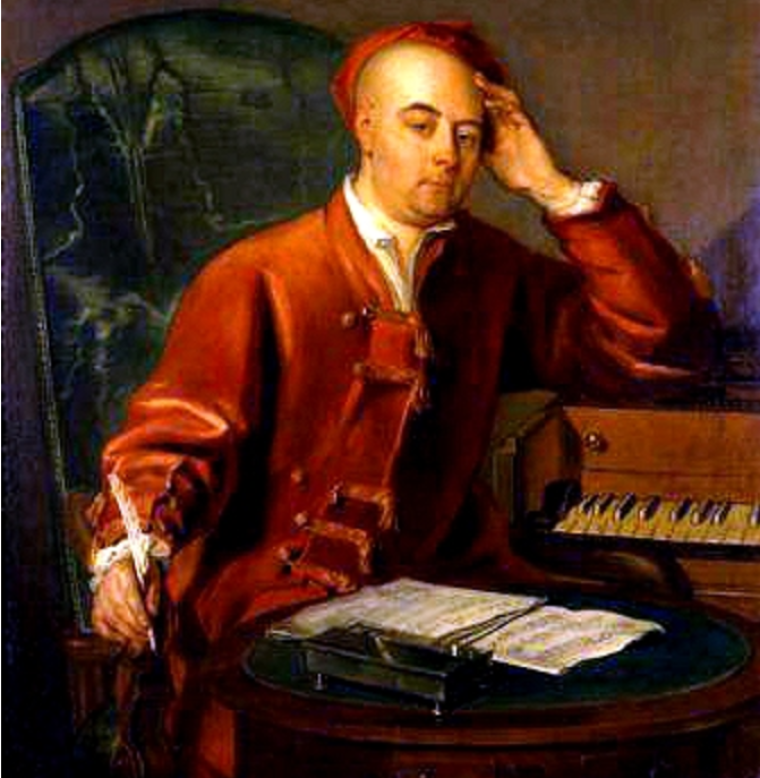 A Tennessee school principal and superintendent have defended a teacher's right to teach her class a portion of George Frideric Handel's historic classical composition "Hallelujah Chorus" after a local branch of the nation's largest secular legal organization complained that it was a form of proselytizing.
Roger Ward, the principal of Linden Elementary School in Oak Ridge, responded to a complaint issued by the the president of the the East Tennessee chapter of the Freedom From Religion Foundation, which is headquartered in Wisconsin and advocates for a strict separation of church and state.
"Our music teacher uses a historical basis in her classroom and as a part selects a composer of the week," Ward wrote in response to chapter President Aleta Ledendecker, according to OakRidger. "Handel has been the composer that students are studying for the past three days and will continue to be the composer for the next two."
Ledendecker previously wrote to Ward after being contacted by two concerned parents to argue that the music teacher's teaching of Handel's "Hallelujah Chorus," which was a part of Handel's 1742 oratorio, "Messiah," was inappropriate considering its religious overtones.
"While this music may be beautiful and even inspirational for Christians, it is not acceptable for broadcasting to the entire student body at Linden Elementary," Ledendecker was quoted as writing in her email to the principal. "In consideration of all the possible choices of music, this piece with its distinctly religious content can be interpreted as proselytizing. Such actions are clearly prohibited by the First Amendment of the U.S. Constitution."
Ledendecker asked for Ward to respond with the actions the school will take to "assure that there will be no future music choices with even a hint of religious overtones."
According to The Oak Ridger, Ledendecker's email to Ward also included a link to FFRF's "Top Ten Public School State/Church Violations" page. But in Ward's response to Ledendecker, he used FFRF's own words published in the document to defend the teacher's teaching of "Hallelujah Chorus."
Ward cited the section called "Proseltyzing Via Music," which states that " thoughtful courts looking at religious music in public schools consider age of children; proportion of religious songs sung compared to secular." The FFRF document also states: "If a curriculum is balanced, the inclusion of some classical sacred music in an educational context may not convey endorsement."
"Over the course of a 36-week school year, this music would be used 1/36th of the time," Ward stated. "I would also add that only 20–30 seconds of the piece is used."
It is not just the school principal that disagrees with Ledendecker's claim in the email.
"We strongly disagreed with her position and, through our attorney, we responded promptly to the writer suggesting that she was in error," Schools Superintendent Bruce Borchers wrote in an email to OakRigder. "Ms. Ledendecker has now sent a request for public documents to the school system and we are in the process of responding to her request for records."
Ledendecker's request seeks more information about the music curriculum.
"At this point I have no actions planned because I'm waiting for a response to my open records request," Ledendecker said. "I don't know if there actually is a legal issue at this time."
The Oak Ridger reports that Ledendecker said in later statements that she needed more information to figure out if it was unconstitutional to play the piece at school.
FFRF is active in pressuring schools and other public agencies and officials to refrain from endorsing anything to do with Christianity.
In August, it was reported that a New Mexico elementary school was forced to paint over a mural that referenced the words of Hebrews 6:19 after the Freedom From Religion Foundation filed a complaint.
FFRF also forced a Kansas school district to put a halt to team prayers when it filed a complaint earlier this year about how two opposing high school teams gathered at midcourt to pray after a Jan. 31 game.
FFRF also sent a complaint to U.S. Sen. Marco Rubio, R-Fla., in August saying that it's unconstitutional for him, as an elected official, to tweet Bible verses from his personal Twitter account.