Scientists Claim Discovery of Human-Like Species That Buried Its Dead, Pondered Its Mortality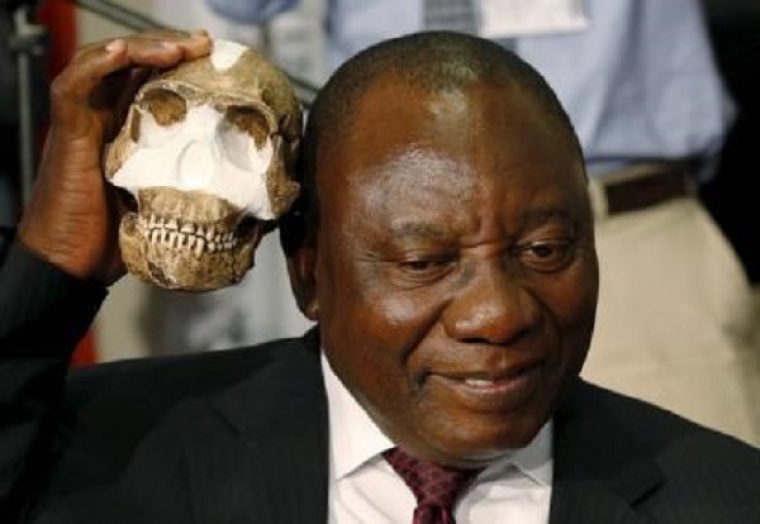 Scientists claim to have discovered a human-like species named Homo naledi that dwelled in the caves of South Africa and is believed to have buried its dead — something which was considered to be an exclusively human trait.
The Associated Press reported Thursday that scientists found a huge trove of bones in a deep chamber of a cave in South Africa in 2013, which yielded close to 1,550 specimens. Researchers said in the scientific journal eLife that the species had both human-like and primitive characteristics, and placed it in the "Homo" evolutionary group.
While the creature appears to have been able to walk upright, stood 5 feet tall, and had hands and feet belonging to the Homo tree, it had shoulders and a small brain linked more to ape-like ancestors.
Professor Lee Berger of the University of the Witwatersrand in Johannesburg also noted that evidence in the cave suggests this species buried its dead, a behavior that scientists previously believed was limited to humans.
CNN reported that Berger's team discovered a previously isolated chamber within the cave containing the fossils of infants, children, adults, and elderly individuals, suggesting that the location might be a burial ground.
"There is no damage from predators, there is no sign of a catastrophe. We had to come to the inevitable conclusion that Homo naledi, a non-human species of hominid, was deliberately disposing of its dead in that dark chamber. Why, we don't know," Berger said.
"Until the moment of discovery of 'naledi,' I would have probably said to you that it was our defining character. The idea of burial of the dead or ritualized body disposal is something utterly uniquely human."
The age of the discovered fossils is still unknown, but researchers noted that they will continue their investigation.
"We have just encountered another species that perhaps thought about its own mortality, and went to great risk and effort to dispose of its dead in a deep, remote, chamber right behind us," Berger reflected.
He added that this discovery "absolutely questions what makes us human."
John Hawks of the University of Wisconsin-Madison, a senior author on the papers describing the new species, said that it is difficult to surmise where exactly Homo naledi fits on the human evolutionary timeline.
"Overall, Homo naledi looks like one of the most primitive members of our genus, but it also has some surprisingly human-like features, enough to warrant placing it in the genus Homo," Hawks said.
Reuters noted another famous discovery by primatologist Jane Goodall in 1960, when she observed that chimpanzees are able to use crude tools, such as grass stems for termite fishing. Up until that point, the ability to use tools had been considered an exclusively human behavior.