Scientology TV Network Is 'Bonkers,' 'Propaganda Infomercial,' Critics Say
Scientology TV Network Is 'Bonkers,' 'Propaganda Infomercial,' Critics Say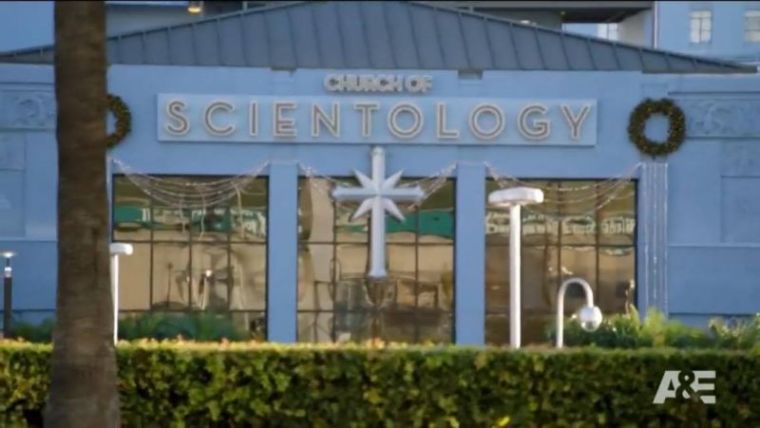 The Church of Scientology's newly launched television network is garnering multiple negative reviews from various media outlets over the nature of its content.
On Monday, the controversial spiritual group launched their official television network via DirecTV and streaming sites including Roku, Apple TV and Fire TV.
"The only thing more interesting than what you've heard is what you haven't," the organization's promotional ad says. 
Programming on the network will include interviews with current members, an introduction by Scientology head David Miscavige, and a special about the sect's history.
A column in The Hollywood Reporter Tuesday used the words "tedious," "propaganda," and "infomercial" to describe the network's initial three hours of original programming.
"I watched the entire lineup — so you didn't have to. I don't want to say that the shows were unrelievedly boring, but I sure was glad I didn't have to operate heavy machinery afterwards," read the column.
Another review posted to Decider.com Tuesday described the channel as "The Most Bonkers Thing That's Ever Happened to TV."
"[T]he TV channel is here, and on the surface, its programing is what you might expect: no, not a 24-hour stream of Battlefield Earth, but a series of long-winded, overly-positive infomercials," the piece said.
"Everyone is beautiful. Everyone is smiling. Everyone is glowing. Everyone is so excited to tell you just how wonderful Scientology really is."
A critic for the Independent called the network "disturbing" due to the appeal it creates, for "it latches onto vulnerabilities and operates as a solution."
"I truly understand why someone would be captivated by something that on the surface absolves you of your problems and creates a supportive community," wrote the critic, who acknowledged having a strong opposition to Scientology.
"Unfortunately, having an entire network dedicated to the religion allows it to prey on more people looking for something to complete them. Hopefully, they come out unscathed."
Founded by prolific science fiction writer L. Ron Hubbard in 1954, Scientology has garnered much controversy over its spiritual teachings and alleged abuses of individuals.
In recent years, many notable ex-Scientologists like actress Leah Remini have spoken out against the organization's practices, accusing the secretive sect of abusing and torturing members.
Alongside former Scientology executive Mike Rinder, Remini has released the documentary series "Scientology and the Aftermath" in which she interviews other ex-Scientologists about their negative experiences with the group.
Accusations include tormenting mentally ill members, leading people to attempt suicide, forcing women to have abortions, and child manual labor.
In an attempt to defend its actions, the Church of Scientology created a website in response to Remini's TV series on Scientology, where leaders argue that the actress is "harassing her former religion and its parishioners, spreading provable lies which generate hate, bigotry and violence."