Scores of Muslims Turning to Christ in Middle East; Churches Expecting 'Millions' of Converts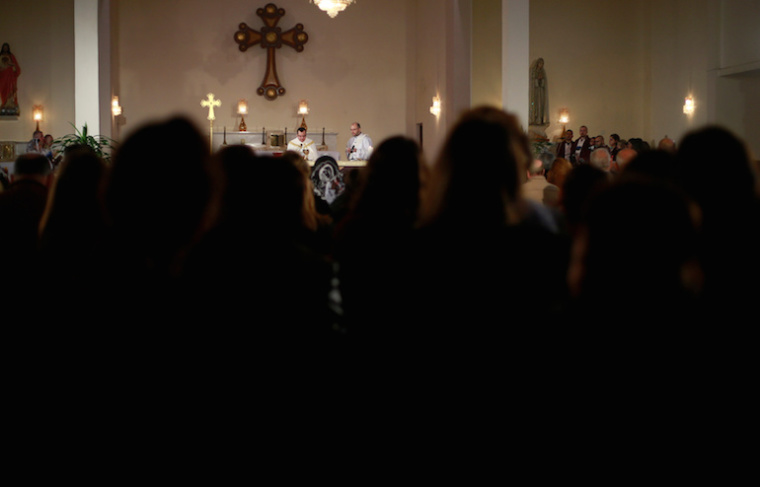 Thousands of Muslims are turning to Jesus Christ and what they view as the "religion of freedom" amid ongoing bloodshed in the Middle East, reports indicate. Some churches hope that millions of people will accept Christ amid a "spiritual hunger" that is forming in the wake of persecution.
Voice Of the Martyrs Canada, which supports Christian radio broadcasts in the region, told BosNewsLife that despite the mass exodus of Christians from Iraq and Syria due to terrorism, persecution, and war, scores of Muslims are making the decision to embrace Christianity.
"There are thousands upon thousands coming to Christ," VOMC revealed. "We are in regular contact with our FM stations in Iraq and have talked with many people who have family in the Middle East." 
"Some of our Middle Eastern broadcasters have shared testimonies [about many turning to Christ] with us, which they hear directly from listeners when visiting there ..."
In Iran, Christian house churches are regularly targeted and shut down by the nation's Islamic government. Despite this persecution, mission group Elam Ministries revealed that Christians have been growing in terms of numbers, and today estimates suggest there are 360,000 believers in Iran – up from only 500 in 1979.
"Church leaders believe that millions can be added to the church in the next few years -- such is the spiritual hunger that exists and the disillusionment with the Islamic regime," Elam Ministries stated.
"If we remain faithful to our calling, our conviction is that it is possible to see the nation transformed within our lifetime. Because Iran is a strategic gateway nation, the growing church in Iran will impact Muslim nations across the Islamic world."
Muslim refugees in Europe have also reportedly been undergoing mass conversions of faith. A June 2016 article from The Guardian noted anecdotal data of rising Christian church attendance in Europe by Muslims.
Trinity church in the Berlin suburb of Steglitz, for instance, saw its congregation rise from 150 to 700 due to new Muslim converts, while the Austrian Catholic Church saw its applications for adult baptism swell by nearly 70 percent in the first three months of 2016.
"I found that the history of Islam was completely different from what we were taught at school. Maybe, I thought, it was a religion that began with violence," an Iranian convert, 32-year-old Johannes, said.
"A religion that began with violence cannot lead people to freedom and love. Jesus Christ said 'those who use the sword will die by the sword.' This really changed my mind," he added.
More churches in Germany reported this growing phenomena in December 2016, with The Independent noting that Muslims, especially Iranians, are seeing Christianity as a new chance at freedom.
"A lot of them come to Germany and think, here I can choose my religion and I want to choose a religion of freedom," said Matthias Linke, a priest from the Evangelical-Freikirchlichen Gemeinde in Berlin.
"For many Iranians that I've baptized, Christianity is the religion of freedom."