Seattle Seahawks' Russell Wilson gives 'all glory' to God after becoming NFL's highest-paid player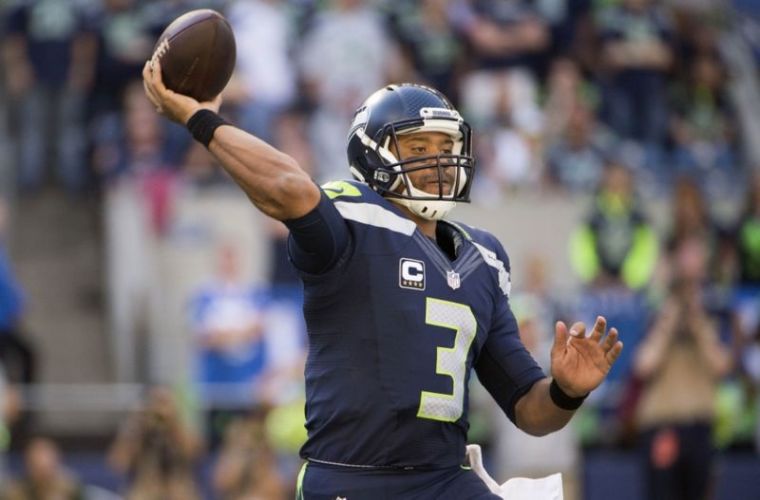 Seattle Seahawks quarterback Russell Wilson gave all the glory to God after it was revealed he was the NFL's highest-paid player.
Wilson, who's been the Seahawks' quarterback since 2012, posted a video on social media early Tuesday, saying, "Seattle, we got a deal," shortly after agreeing to a $140 million, four-year extension with the team.
He then tweeted out, "My Hallelujah belongs to YOU," along with the hashtag "#AllForYourGlory."
Wilson's wife, singer Ciara, praised her husband's achievements on Instagram: "I watch you put everything on the line every Sunday in pure amazement," she wrote. "Your dedication, consistency, and commitment to the game never wavers. You're always the first person in, and the last person out. You're 1 of 1. The hardest working man I know! So proud of you baby! Giving God All the praise."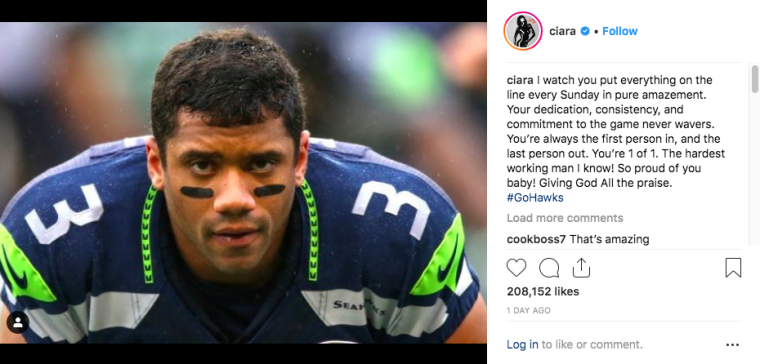 The Super Bowl champion's new deal runs through the 2023 season and includes a $65 million signing bonus, a no-trade clause and $107 million in guaranteed money, according to the New York Times, making him the highest-paid player in football. 
The 30-year-old star, who came to Christ as a teen, has been outspoken about his faith from the very beginning of his football career and regularly says he plays for a higher purpose.
"Jesus is love! At the end of the day, we are all looking for someone to comfort us, somebody to be there for us at all times," he said in a 2014 interview. "When we are at the worst times of our lives, when we are battling with something, or struggles, whatever it may be, when we are at our highest point as well, when things are going really well, we want somebody to comfort us and be there for us and to say, 'Well done.' That's Jesus!"
He added, "Jesus has always been there. He'll never leave you, never forsake you."
In an interview with The Rock Church Pastor Miles McPherson, Wilson admitted that surrendering his life to Christ "doesn't mean that all the problems and tribulations and all the things went away."
"Sometimes even more came, but I believe that God has chosen me for something special. I believe that He put his hand on me to guide me and guide my heart," he said, adding that when his dad passed away in 2010 and he went through a highly-publicized divorce in 2014, he "found the way to count on Jesus."
"I've found peace and hope and love and joy in Jesus," he said, "and He's the way and the only way."
Wilson, who married Ciara in 2016, also opened up about their decision not to have sex while dating. He spoke openly about God's role in his decision: "God spoke to me and said 'I need you to lead her'… and so I told her right then and there, what would you do if we took all that extra stuff off the table, and did it Jesus' way? For me, I knew that God had brought me into her life to bless her, and for her to bless me," he said.
Wilson is also known for his charitable endeavors. In addition to leading the Why Not You foundation, he's donated over $1 Million to the Seattle Children's Hospital and other projects to help his local community.
As a result of the extension, Wilson will earn $35 million per year, topping Green Bay Packers quarterback Aaron Rodgers, who makes $33.5 after agreeing to a $134 million extension last year.