Second School Drops Out of 'Operation Christmas Child' Following Atheist Lawsuit, Parents Vow to Raise Money on Their Own
Parents at School Blast Humanist Organization for Its 'Bullying Tactics'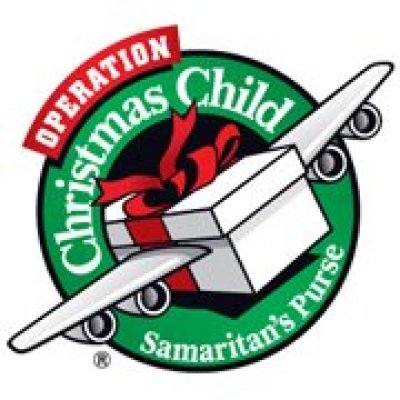 A second public school has ended ties with Franklin Graham's Operation Christmas Child after an atheist group threatened a lawsuit. However, angered by the developments, parents at the Colorado-area school have stated their commitment to continue raising funds for Operation Christmas Child independently of the school, and they also held a "Religious Rights Rally" outside of school on the public sidewalk on Wednesday afternoon.
SkyView Academy, a charter elementary school located in Douglas County, Colorado, announced last week that it will be ending its participation with Operation Christmas Child, a program of Franklin Graham's evangelical relief organization Samaritan's Purse that provides needy children around the world with Christmas presents during the holidays. Students at SkyView had been participating in the program for the past two years as part of their community service project, and their efforts included raising donations for the program and assembling shoe boxes to hold the gifts for each needy child.
Both Skyview Academy and East Point Academy in West Columbia, South Carolina recently received letters from the American Humanist Association threatening lawsuits if the schools continued to participate in the program.
The letter sent to the two schools argued that because Operation Christmas Child is run by a Christian organization, the public schools were violating the Separation of Church and State by allowing students to collect donations for the program and assemble shoe boxes filled with gifts. The humanist association took special issue with the actual package sent to needy children through the program. The package includes a shoebox stuffed with hygiene items and gifts, as well as a pamphlet on Christianity, and the association argued that the toys were "essentially a bribe, expressly used to pressure desperately poor children living in developing countries to convert to Christianity."
SkyView sent an email out to parents last week announcing that it chose to stop participating in Operation Christmas Child to avoid any legal fees or unnecessary national media attention that would accompany a lawsuit. "Our school has never endorsed any particular religious view," the email stated, as reported by Colorado's 9News. "This decision is based on the importance of protecting our school's program, resources, and reputation, which would be at risk if we chose to engage in this national argument."
"We were shocked. This was a project that was intended with complete good will. That's all this was. It was a project to help other kids in other countries who have less than we do," Lorrie Grove, school board president at SkyView, told 9News.
Parents of SkyView Academy children have spoken out against the humanist organization's threatened lawsuit, saying that the letter sent by the national atheist group is a bullying tactic. "It's the definition of bullying," Kendal Unruh, a SkyView parent, told The Denver Post. "They know where these toys are going, and this effects innocent children all over the country."
Parents were so incensed by the threatened lawsuit that they organized a "Religious Rights Rally" in front of SkyView Academy on the public sidewalk on Wednesday afternoon. The purpose of the rally was to independently raise funds for Operation Christmas Child and show SkyView families' unified response to the atheist aggression.
South Carolina's East Point Academy has also announced that it will be cutting ties with Operation Christmas Child to avoid any legal recourse, saying in an email to parents: "In an abundance of caution because we do not want to expend school financial resources defending a lawsuit, we are not going to accept Operation Christmas Child boxes. If you and your child had planned to donate a shoebox of supplies, you are encouraged to find a charity of your choice for the gift."
In response to the humanist association's letters, Operation Christmas Child released a statement to The Christian Post that read: "Operation Christmas Child is a project of Samaritan's Purse, an international Christian relief and evangelism organization. As our name indicates, and as is communicated in all of our promotional materials and website, we are a project that aims to celebrate the true meaning of Christmas – the birth of Jesus. Our purpose is to show God's love in a tangible way to needy children around the world. We do this by distributing millions of shoebox gifts to hurting kids to let them know that they are not forgotten. Operation Christmas Child is open to anyone who chooses to participate in this Christmas project."