See the Mysterious Giant Hole at 'The End of the World' That Has Scientists Baffled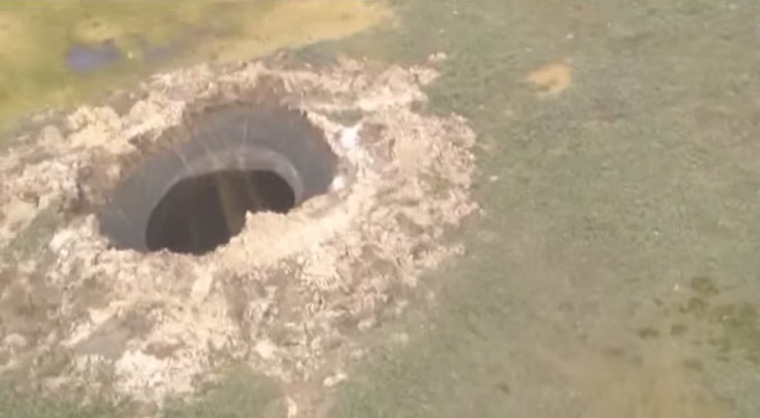 Scientists are stumped by the origin of a massive hole in northern Siberia recently discovered by helicopter appeared. The Siberian Times reports the mysterious crater in Yamal, an Arctic peninsula whose name means "the end of the world," is believed to have opened two years ago, and may measure up to 262 feet across.
Russia's Emergencies Ministry has ruled out a meteorite strike as the cause of the hole. One scientific claim points to global warming as the culprit, while online observers speculate about the involvement of a UFO.
An expedition team is expected to reach the site on Wednesday to take soil, air and water samples to investigate.