'Seeking Allah, Finding Jesus' Author Says Muslims Risk Everything to Follow Christ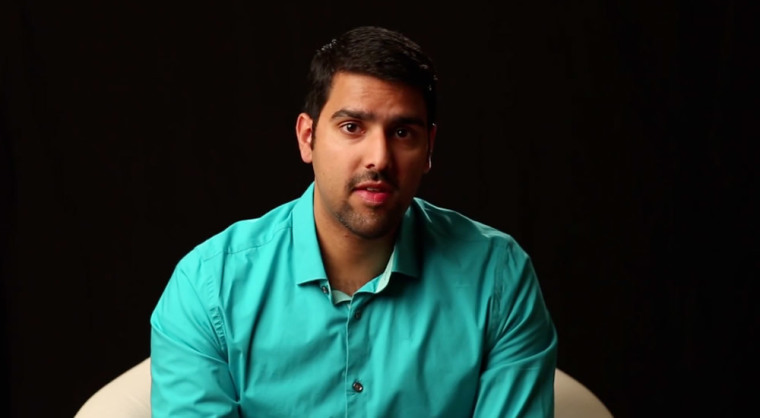 A new autobiography tells the conversion story of a Western Muslim who risked everything to become a born-again Christian. The book reads like a murder-mystery novel, in which a committed follower of Muhammad researches the historic facts of Islam and Christianity to find the truth about Jesus Christ.
"It is no understatement to say that Muslims often risk everything to embrace the cross," writes Nabeel Qureshi in his new book, Seeking Allah, Finding Jesus: A Devout Muslim Encounters Christianity. 
Those who leave Islam for Christianity are cut off from their families and friends, may face death (the hadith, second only to the Quran in determining Muslim law, orders Muslims to kill apostates), and risk eternal damnation for the "only one unforgivable sin, shirk, the belief that someone other than Allah is God."
Qureshi devised a litmus test for Christianity and Islam, in that, if it could be proved that Jesus died on the cross, rose from the dead and claimed to be God, the case for Christianity would be strong. During this process, he also analyzed his beliefs in the pillars of Islam, and the teachings of Mohammed and the Quran.
Raised a devout Muslim, Qureshi believed that Jesus did not actually die on the cross, but only appeared to be dead, and was resuscitated from the tomb three days later.
Islam also teaches that Jesus did not claim to be God, but that the Bible was altered after the fact to make it seem like he did.
Qureshi said his father always asserted that, "It's not possible that Jesus died on the cross. ... He was beloved of God, and he cried out to be saved."
His Christian friends, however, debunked the Islamic view of Jesus and set out to prove that He did, in fact, die on the cross and was resurrected three days later.
"The disciples went from being afraid of associating with Jesus in the garden of Gethsemane to being willing to die for proclaiming Him the Risen Lord," Qureshi's friend, Mike, told him, adding that a broken and barely living resuscitated Jesus could not have inspired such a transformation in his disciples. The sources attest to Jesus' death, he asserted, noting that "there's no contradiction to the contrary, not for a long time."
"Scholars are virtually unanimous: the death of Jesus on the cross is among the surest facts in history," Mike shared.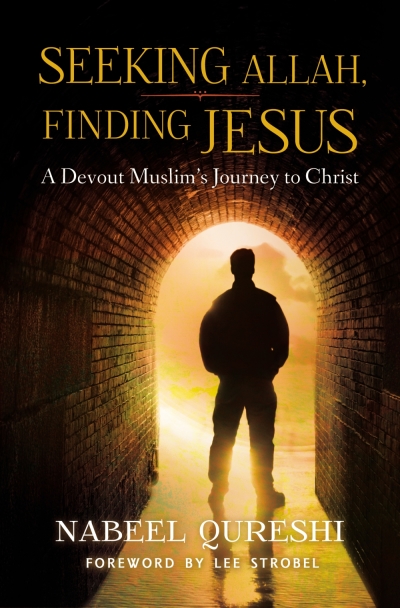 As for Jesus' claim to be God, Qureshi could not deny it after learning "the Son of Man" referred to Daniel 7 "spoke of a Son of Man that shared sovereignty in heaven with God, being worshiped by all men with a reverence due only to God."
Qureshi notes in his book that Jesus called Himself the Son of Man more than 80 times in the four Gospels. He had already been convinced of the Bible's accuracy by the dozens of manuscripts that predate the time when one person could have altered every copy.
"Almost everything Muslims know about Muhammad comes to them orally, rarely from primary sources," Qureshi added.
In his childhood home, he learned that Muhammad was a peaceful man, kind and merciful. But as he researched the primary texts, he found an entirely different man.
"Muhamad had been poisoned; on his deathbed, he felt as if the poison was killing him; he had black magic cast on him; he revealed verses he later admitted had been from satan; he tortured people for money; he led an attack on unarmed Jews; he caused his adopted son to divorce so he could marry his daughter-in-law, Zainab; he told people to drink camel's urine. The list went on and on."
Qureshi tried to dismiss the sources as unreliable, but the evidence kept piling up. "These stories came from sources that built the historical foundations of Islam," he explained. Finally, he turned to the Quran, which if inspired, could prove Muhammad's prophethood.
The history of the Quran proved riddled with problems, he said. Muhammad did not write the Quran himself, leaving an oral record with his trusted followers.
"Breaking from the preference of Muhammad, who simply told his people not to focus on the differences, the khalifa Uthman ordered that the Quran be standardized," Qureshi explained. The four men whom Muhammad named as the best Quranic teachers "did not agree with the final Quran, which has been passed down as today's version. They did not even agree with each other."
Despite the overwhelming evidence for Christianity, Qureshi prayed for a final sign from God, so that He would reveal who He is. Verses from both the Bible and the Quran promised that God would answer prayer, so he leaned on it. In a hotel room in Orlando, Fla., he admitted his lack of knowledge – "quite probably the most humble moment of my life" – and had a vision, seeing a field of crosses.
Qureshi prayed for three dreams, and they came. One featured many symbols, which a Muslim text deciphered, leading him toward Christianity. Another showed a feast on the other side of a narrow doorway, and his Christian friend, David, beckoned for Qureshi to come in. The third showed the questioning Muslim climbing a stairway out of a mosque.
After Qureshi accepted the Gospel, God tested his faith, calling him to tell his mother and father. "Anyone who loves their father or mother more than me is not worthy of me; anyone who loves their son or daughter more than me is not worthy of me," he read in Matthew.
Qureshi's departure from Islam broke the hearts of his father and mother, however, he made a commitment to his best friend, David, that he would follow God regardless of the cost to his family.
In evangelism, he said, friendships are essential. He and David joined two other Christians in a small group and "prayed together, fasted together, memorized Scripture together, confessed our sins to one another, and otherwise pursued the Lord with everything we had."
Qureshi added that he never would have thoroughly questioned Islam and come to embrace Christianity without the encouragement of his friend, David.