Selena Gomez learned about sex trafficking horrors: girls crawling over bodies, being sold for $6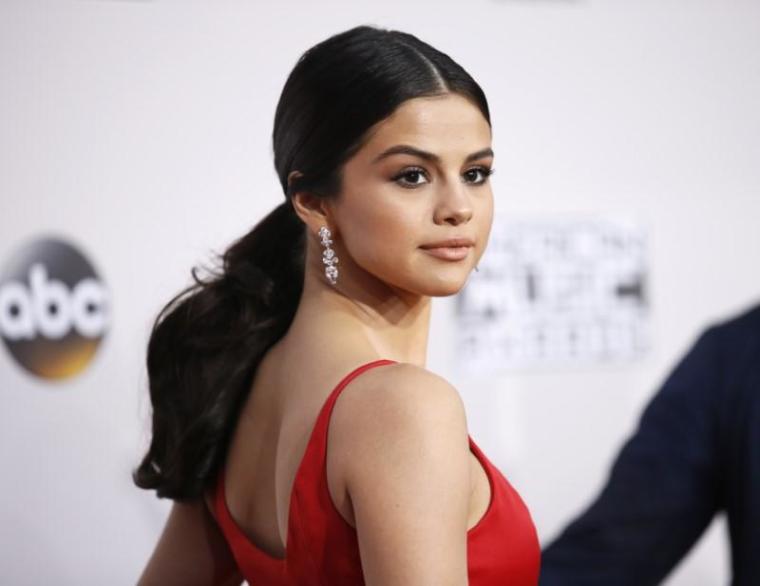 Singer Selena Gomez learned firsthand about some of the horrifying atrocities of sexual trafficking during her A21 internship, Christian author Ann Voskamp revealed.
Gomez, who opened up about her volunteer work with the global anti–human trafficking nonprofit in an interview with Elle back in September, was taking notes when abolitionist Christine Caine shared of a grizzly discovery in Istanbul, Turkey.
Caine, who leads A21, explained how 30 bloated bodies of young girls were discovered in a shipping container in Istanbul, with another 28 "gasping for one breath of air that isn't thick with the stench of rotting evil."
She pointed out that millions of human trafficking victims are shipped in such manners around the world to be sold for sex on the streets.
"Caine tells those of us seated around this table in Greece that there would be no rescue for those 28 North African girls crawling out over bodies and this smothering premature grave," Voskamp, who was present with Gomez and a team of abolitionists, recalled.
"There would only be police-uniformed men dragging them off to locked, windowless rooms on the back side of graffitied streets where, for 14 hell-on-earth days, none of those huddled girls would be offered any light, food, or hope — only bone-cracking beatings," she added.
"The uniformed men are no police officers, Caine tells us. Selena's shaking her head, writing notes.
"They are human traffickers masquerading as law enforcement to perversely enforce the twisted perspective that there's no help these young trafficked victims can count on."
The 28 girls in question were to be sent off to brothels and sex dens in Greece, where "women's bodies are taken and splayed as tools to gratify their cheap thrills and deranged hungers at the expense of a woman's very being."
Caine further revealed that girls are purchased for as little as six dollars in the red light district in Thessaloniki, one of many regions in the world where they are trafficked to.
When Phil Hyldgaard, global operations manager of A21, told Gomez that the city's mayor is "proud" of his streets, the popular singer, who is Christian, asked: "And does he have daughters?"
In her interview with Elle, Gomez said that her volunteer work at the anti-sex trafficking organization is "out of my comfort zone" and something she didn't want to start immediately discussing until she was "fully immersed in it."
She explained that her internship is not about making headlines such as "what a great thing another celebrity is doing."
"That's not why I want to talk about it. I can't be silent about this," she said at the time.
Caine, who said she endured 12 years of childhood sexual abuse, founded A21 in 2008. The organization is now operating in 14 locations around the world. Caine credited God for giving her the opportunity to fight for abused children and women in an interview with The Christian Post in May.
"I could've allowed my past to define my future, but God has done an unexpected thing with my life," the abolitionist told CP at the time.
"Through Christ, my history doesn't define my destiny. I want to encourage people that God is able to do so much more than they even could imagine if they trust Him."