Selena Gomez 'Not Embarrassed' Purity Ring Symbolizing Virginity Has Come Off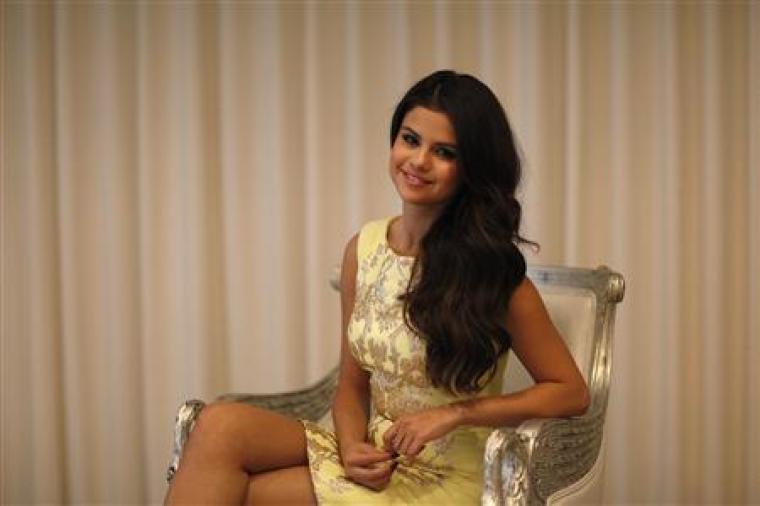 Former Disney star Selena Gomez recently opened up about removing her purity ring years after she first began wearing it as a promise to God that she would abstain from sex until marriage.
The 23-year-old "Come & Get It" singer, who is a practicing Christian, was first spotted wearing the jewelry as a testament to her faith when she was just 13, and although at the time it was a sacred symbol of her virginity, she says that she eventually grew to discover that "it isn't for everyone." Gomez did not specify when exactly her ring came off, although reports say that it was sometime during her four-year relationship with Justin Bieber, whom she began dating in 2011.
"I'm not embarrassed to say that," Gomez said of having worn a purity ring, according to The Sunday Times U.K. "I'm also not embarrassed to say that the ring has come off. I got it when I was 13 and I respect so much what it represented, but it isn't for everyone."
The "Spring Breakers" actress, whose father helped pick out the purity ring, had it blessed by a pastor before first wearing it many years ago while dating fellow Disney star Nick Jonas. At the time, Jonas, too, had his own purity ring, although neither wears their rings today.
"I said, 'Dad, I want a promise ring,'" Gomez recalled. "He went to the church and got it blessed. He actually used me as an example for other kids. I'm going to keep my promise to myself, to my family, and to God."
The pop star recalled her personal struggle of wanting to honor her faith but drawing ridicule from critics who questioned her ring.
"Sometimes you have to lie to yourself to get through the criticism, and then you're in your closet crying," she said. "It's been like that for me a couple of times, but I only want to learn from those things."
Last year, Gomez raised concerns after it was reported that she suffered a miscarriage during her relationship with Bieber; however, a rep for the actress wasted no time squashing the rumor.
"[The rumor is] 100 percent fictional," Gomez' rep confirmed to Us magazine.