Selena Gomez Says Christmas is 'My Favorite Time of Year'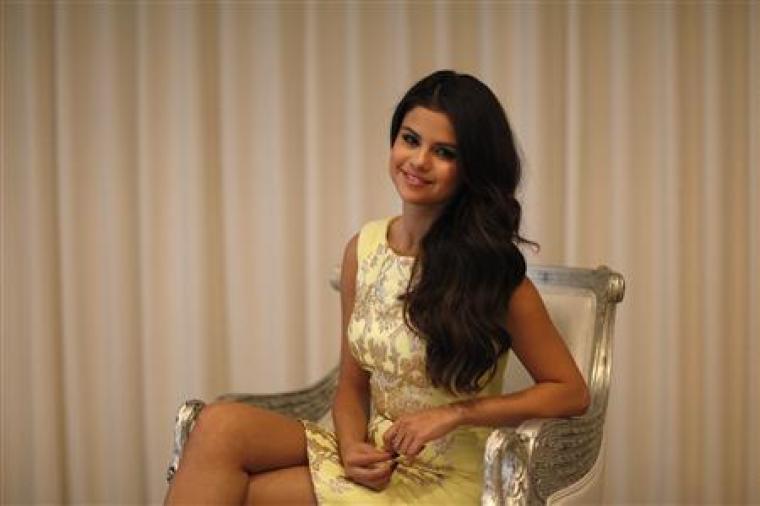 Selena Gomez revealed that Christmas, which commemorates the birth of Jesus Christ, is her favorite time of year in a new Instagram snap.
The acclaimed pop singer enjoyed a night out in New York City with a friend on Wednesday and they appeared to visit the Empire State Building Observation Deck. In one snapshot, the pair poses clutching warm drinks with a backshot of the Manhattan skyline.
"My favorite time of the year :) have a great day everyone! God bless," Gomez captioned alongside the photo.
Gomez, 22, who is very open about her Christian faith, has previously spoken about why the festive occasion is her favorite holiday. The UNICEF Ambassador once told the charity that Christmas is an opportunity to bond with loved ones.
"Christmas is my favorite day of the year. I love being able to slow down and enjoy time with my family this way," she wrote in a 2011 post for UNICEF. "I have so many great memories, and one tradition I have come to look forward to every year is making cheesecake with my Aunt Laveda. Every year we get together and make food all day long, and the last thing is always the cheesecake. The holidays would not be the same without this special touch. I have even shared this recipe on the CBS Early Show."
Last year the "Come & Get It" singer spent Christmas Eve preparing Christmas dinner with her baby sister Gracie.
"Gracie helping me cook Christmas dinner," she captioned in the photo.
It is unclear how she will spend Christmas this year, however, some fans suspect the actress could attend a church service at Hillsong.
Gomez has been regularly attending Hillsong Church in Los Angeles in recent months and often shares photos of her experience online. She has become more vocal about her faith recently in a bid to spread the Gospel.
Last week, she thanked Jesus following an emotional performance at the American Music Awards which was held at the Nokia Theatre L.A. Live in Los Angeles.
The singer performed her brand new single "The Heart Wants What It Wants," which is rumored to be about Justin Bieber, and at the end she tearfully mouthed "Thank You Jesus."