Selena Gomez Praises Carl Lentz and Hillsong; Says Paparazzi Should Respect Privacy When Attending Church (Video)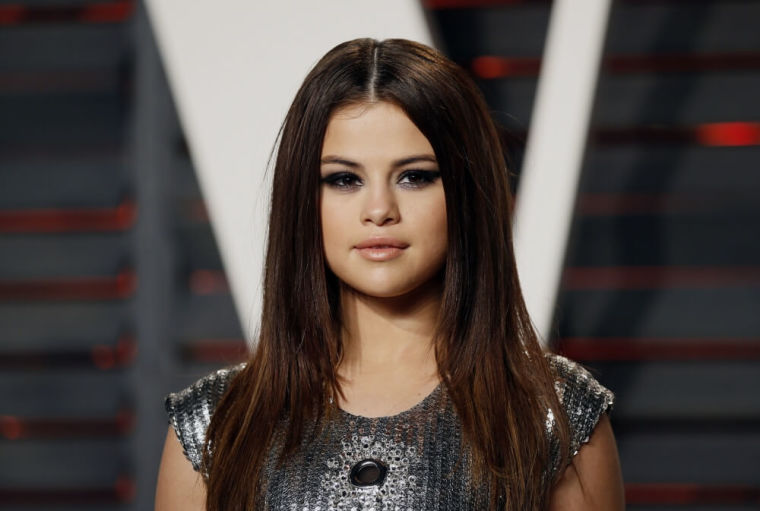 Pop star Selena Gomez visited the Elvis Duran and the Morning Show and shared about her relationship with Hillsong NY Pastor Carl Lentz as well as her annoyance with the paparazzi taking pictures of her before and after church.
The interview opened up with Duran asking about how the paparazzi "caught" Gomez leaving church during her visit to New York at the top of the month. He described it as "great" because it's a positive thing but the singer shared how she really feels about it.
"It's also still a little disrespectful, I have to be honest. I think they get the objective of me going to do something and when I leave it's like they almost want to make it worse as I'm leaving church but you can't leave church in a bad mood," Gomez admitted.
"I felt very empowered when I walked out and I was very happy," she continued.
In the United States, Hillsong is recognized for its thriving congregations, including Lentz's church in New York and another in Los Angeles. Combined, the ministry reaches over 100,000 people weekly.
Hillsong NYC Church often attracts the attention of many A-list celebrities like Gomez. Justin Bieber, Golden State Warriors superstar Kevin Durant and actress/singer Vanessa Hudgens, to name a few, have all visited the popular church as well.
Gomez told Duran during her interview that her faith is very instrumental in keeping her grounded.
"I haven't really been all over the place lately and that's kind of intentional. I think it's important to balance out where I am, and I've been doing this for a really long time, and my sanity has meant everything to me, and a lot of that is my faith," she said.
"I took 90 days off, I went away, I was very vocal about it because to me, where I get my confidence is my vulnerability. I can't sit there and pretend that everything is good because I've done that for years, and it doesn't really work for me."
"I have such a heart for people ... I wish I could save everyone," she said.
Duran ended the almost 20-minute interview by telling Gomez that he and Lentz were actually texting throughout the interview.
"I've been texting with Carl Lentz. I'll tell him that we hung out, and you seem very well-tuned after your weekend with him," Duran stated.
"I feel very refreshed," she said, adding, "He's the best."
The segment ended with Duran and his team talking about their encounter with Lentz.
"What just happened here? I feel good about my life," he said. "We need to be surrounding ourselves with more people like [Carl Lentz]."
"Absolutely, you guys should check out Hillsong anytime," Gomez concluded.
The 24-year-old has had a relationship with Hillsong for some time now. At the top of 2016 she surprised fans at Hillsong Church's Young & Free Revival Concert in Los Angeles when she sang an original worship song for the first time.
"I got to perform my first worship song I ever wrote. So grateful for His grace and understanding," she said in an Instagram post about the event along with a picture of herself.
Gomez sang her song, "Nobody," during the concert and told those worshiping along with her, "Tonight is more than a concert, it's more than Hillsong, it's more than me coming on stage and singing a song for you. It's about a relationship that is greater than anything, guaranteed," The Christian Post reported back in March 2016.