Selena Gomez Quotes Romans 7:15 After Watching Judah Smith Sermon: 'I Want to Do Right, but I Don't'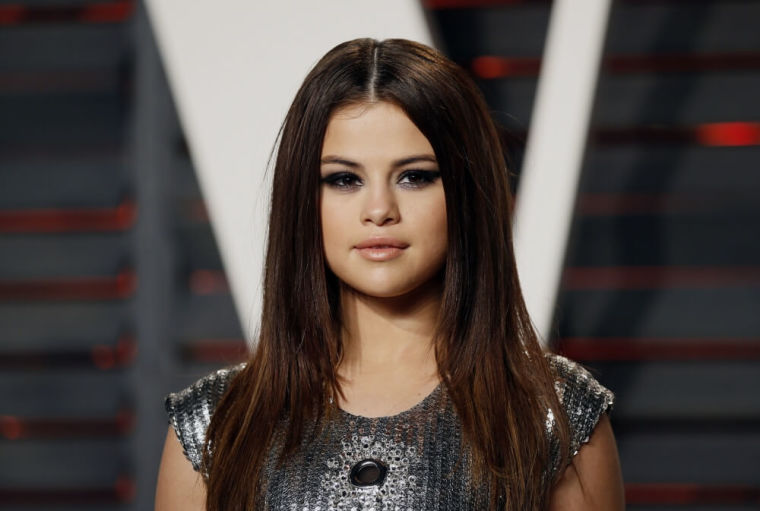 Popstar Selena Gomez took a break from her busy schedule to watch one of her favorite pastors, Judah Smith, preach a sermon that inspired her to quote the Apostle Paul.
"Today I watched a sermon from one of my favorites. @judahsmith" The young pop star wrote on her Instagram page earlier this month. 
She capped off her pastor shout out by sharing the Bible verse Romans 7:15: "I don't really understand myself, for I want to do what is right, but I don't do it. Instead, I do what I hate." 
The 24 year old didn't explain why she chose that scripture to go along with her post about  the Los Angeles-based City Church pastor, but many of her fans said they were encouraged by her public display of faith. 
"Wow bless you for being a Christian in Hollywood, must be difficult," one comment read.
Others questioned whether or not she was talking about having regret over her past relationship with Justin Bieber or her new boyfriend, The Weeknd, but she did not respond.
Another church Gomez is fond of and frequently mentions is Hillsong.
In 2016 she surprised fans at Hillsong Church's Young & Free Revival Concert in Los Angeles when she sang an original worship song for the first time.
"I got to perform my first worship song I ever wrote. So grateful for His grace and understanding," she said in an Instagram post about the event, along with a picture of herself.
Gomez sang her song, "Nobody" during the concert and told those worshiping along with her, "Tonight is more than a concert, it's more than Hillsong, it's more than me coming on stage and singing a song for you. It's about a relationship that is greater than anything, guaranteed," The Christian Post reported back in March 2016.
The senior pastor of the worldwide ministry, Brian Houston, has also publicly spoken about his admiration for the "Revival" singer.
Gomez first revealed to BREATHEcast that she's a Christian and a regular attendee of the Hillsong Church branches across the U.S. during a promotional interview for "Hotel Transylvania 2."
She explained that her favorite worship music comes from Hillsong United, the church's worship music band. Gomez even named New Zealand's own Brooke Fraser, one of the band's singer-songwriters, as being among her favorites. Fraser wrote the popular Hillsong songs, "Hosanna" and "Soon."