Sen. Mary Landrieu Asks Christians to #SupportCHIFF and Aid Orphans in Crisis (VIDEO INTERVIEW)
Sen. Mary Landrieu Asks Christians to #SupportCHIFF and Aid Orphans in Crisis (VIDEO INTERVIEW)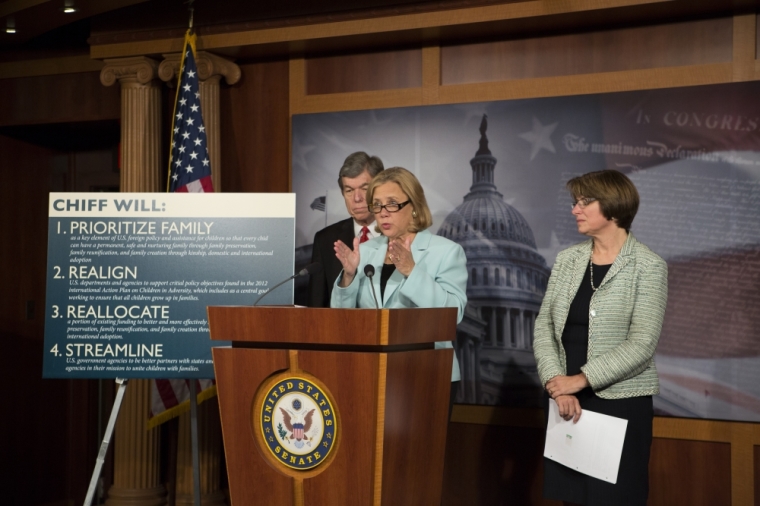 Sen. Mary Landrieu called on the Christian and faith-based communities to lend their support to legislation aimed at making orphan care a priority in U.S. foreign policy. On Tuesday, advocacy groups are leading a social media campaign, #SupportCHIFF, to push for passage of Landrieu's bill.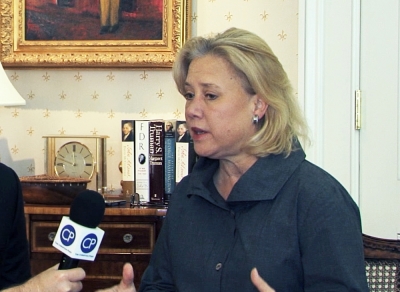 "The only way we're going to pass this bill," Landrieu said in the interview recorded May 23, is if Christian and faith-based communities raise awareness of the CHIFF legislation and the global orphan crisis it addresses.
Many would be surprised to find that, as a matter of policy, the U.S. State Department does not prioritize a belief that children belong in families, Landrieu explained.
"Governments do a lot of things well but raising kids isn't one of them. ... It's time to make that very clear," she said.
Children in Families First, also known as CHIFF, H.R, 4143 in the House and S. 1530 in the Senate, would reorganize parts of the State Department that handle orphan care and move most oversight of international adoptions to U.S. Citizenship and Immigration Services.
The State Department office that currently oversees children's issues would be moved from the Bureau of Consular Affairs to a stronger position under the human rights secretariat. The focus of the new office would be family preservation, to prevent children from becoming orphans in the first place, followed by family reunification and kinship adoptions where possible. Where those systems fail, domestic and intercountry adoption would be prioritized above institutionalized care, like orphanages.
The State Department has not, in recent years, prioritized placing children in families over orphanages. This worldview is seen most clearly in how the department has responded to intercountry adoptions.
For the past nine years, intercountry adoptions to the United States has declined 62 percent. This is due, in part, to the United Nation's Hague Treaty. It is also due to the way the U.S. State Department has handled intercountry adoptions. For the past two years, The Christian Post has interviewed numerous parents who had difficulty, or are still having difficulty, finalizing their intercountry adoptions (see, for instance, here, here, here and here). In these interviews, the State Department has been part of the problem, rather than part of the solution. CHIFF seeks to reverse that trend.
CHIFF "makes it very clear that it's the policy of the United States, with the State Department, ... that children belong in families," Landrieu said, and it will get the State Department "to work for us, not against us."
Many of the parents who ran into difficulties with their adoptions have become part of an advocacy campaign, sometimes called the "Unstuck Movement," to reform U.S. policy on orphan care. In the Summer of 2012, a documentary, "Stuck," was released to highlight the problem, and in May, 2013, about 500 of them gathered in Washington, D.C., for the "March for Orphans."
Passing CHIFF has been one of the recent goals of these parents and orphan advocacy groups. About 100 organizations have endorsed CHIFF, including several Christian organizations, such as Christian Alliance for Orphans, Focus on the Family, Southern Baptist Convention, and Saddleback Church.
To learn more about CHIFF, you can visit Landrieu's web page about the bill or the Children in Families First website.