Senate confirms Xavier Becerra as Biden's HHS secretary; pro-life groups raise concerns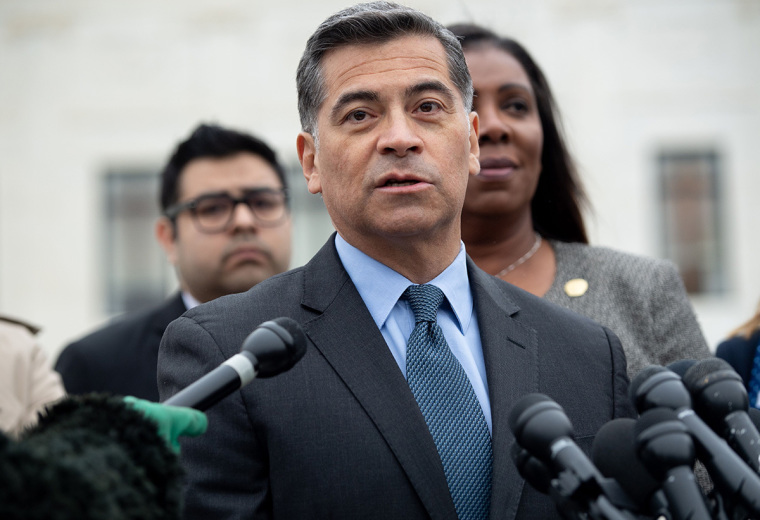 California Attorney General Xavier Becerra will become the next secretary of the Department of Health and Human Services, following a narrow confirmation vote by the United States Senate.
The Senate voted 50-49, largely along party lines, to confirm Becerra on Thursday.
During his confirmation hearing, Becerra told Congress that he was "humbled by the task" of responsibility for heading the HHS, but he was "ready for it," despite not having any experience in healthcare. 
"I understand the enormous challenges before us and our solemn responsibility to be faithful stewards of an agency that touches almost every aspect of our lives," Becerra said. 
Sen. Susan Collins, R-Maine, was the lone Republican to vote in favor of Becerra's confirmation, explaining that she was able to look past ideological differences in her decision.
"Although there are issues where I strongly disagree with Mr. Becerra, I believe he merits confirmation as HHS secretary," Collins said. "I look forward to working with the department to achieve bipartisan results on behalf of the American people."
Pro-life groups immediately sent out statements expressing disappointment and concern over Becerra's confirmation, pointing to his record as attorney general of California.
The National Institute of Family and Life Advocates, a network of pro-life pregnancy care centers, which successfully fought Becerra in court over a California law that forced their clinics to promote abortion, denounced the confirmation.
NIFLA President Thomas Glessner released a statement on Thursday afternoon via email in which he labeled Becerra an "anti-life extremist."  
"Becerra's fanatical support of abortion resulted in the state-sponsored persecution of female-founded organizations like the Little Sisters of the Poor and pregnancy centers," Glessner said.
"He fought these small nonprofits all the way to the Supreme Court. Becerra's bullying and bigotry were on display for all to see in the so-called Reproductive FACT Act, which targeted pro-life pregnancy centers and medical clinics by forcing them to promote abortion."
Family Research Council President Tony Perkins said in a statement that he took issue with the Senate confirming "a man with zero training in medicine, science, pharma, or the healthcare world" to work on "leading our nation out of the worst pandemic in 100 years."
"The only real experience he has with the industry is suing hospitals, pregnancy care centers, and other entities that aren't pro-abortion enough for his liking," Perkins said.
"As Senator James Lankford noted, President Biden could have chosen a better secretary of Health and Human Services using LinkedIn. Instead, the man he chose is less than qualified for anything but aggressively targeting political adversaries."