Senate Democrats Criticize Obama for Lack of Strategy and Urgency In Dealing With ISIS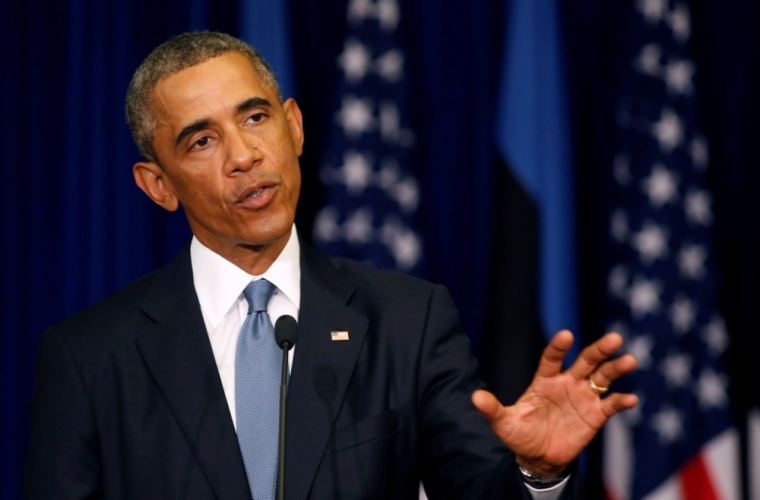 Now that the Islamic State of Iraq and Syria (ISIS) has sent its "second message to America" by claiming the life of another American journalist and has successfully recruited a number of American citizens to join its fight, more Democratic members of Congress are criticizing President Barack Obama for his lack of leadership and strategy in defeating the terrorist group.
While Republicans and conservatives have been speaking out in droves against the Obama administration's lack of urgency in dealing with the jihadist militants in the last month, a number of Democrats have come out in the last few days to criticize Obama for not yet putting together a concrete plan to defeat ISIS, also know as ISIL or the Islamic State.
Chairwoman of the Senate Intelligence Committee, Sen. Dianne Feinstein, D-Calif., criticized the president on NBC's Meet The Press on Sunday for being "too cautious" and warned that in all her years on the Intelligence Committee she has never seen a non-state actor provide such a serious threat. There is "good reason," she said, for the president, his staff, and all involved to start devising an approach to tackle the ISIS threat before they jeopardize countries like Jordan and Lebanon.
"I've seen nothing that compares with its viciousness. I've been on the intelligence committee now since before 9/11 and I have watched this evolution of non-state actors into world terror very carefully and closely," Feinstein said. "This is really the first group that has the wherewithal in terms of financing, the fighting machine in terms of a structure, heavy equipment, heavy explosives, the ability to move quickly ... This is a group of people who are extraordinarily dangerous. They will kill with abandon."
Sen. Mark Warner, D-Va., has also requested, in a Wednesday statement, that the president bring forward to Congress actual military strategies to defeat ISIS.
"I urge the administration to come to Congress with a clear strategy and political and military options for eliminating the ISIL threat," Warner said. "The United States should not take any military options off the table, because stopping ISIL is in the national security and foreign policy interests of the U.S. and our European allies."
Sen. Bill Nelson, D-Fla., and Sen. Tim Kaine, D-Va., are both urging the rest of Congress, when they return, to vote on authorizing the president to order further military action in both Iraq and Syria. Kaine told NPR on Wednesday that considering the ISIS atrocities of the last few weeks, he does not think Obama will have any difficulty getting Congressional approval. Although Obama has ordered airstrikes in Iraq, Kaine believes Obama should not act without Congress in ordering any further military actions.
"I think they increased the likelihood that Congress will support the president in the request for military authorization," Kaine said. "It was after the recess began that the president first ordered airstrikes. We have had the horrible beheadings of American journalists and I think the president will find Congress very willing to work with him when we return on Monday to work a crisp definition of what that mission against ISIL should be."
Although Obama vowed in a press conference on Wednesday to "degrade and destroy" ISIS, he later said he would work with an international coalition to reduce ISIS into a "manageable" problem.
However, Sen. Jeanne Shaheen, D-N.H., doesn't see ISIS as being "manageable" and agreed with comments made by Vice President Joe Biden. Shaheen tweeted on Wednesday, "Do not believe ISIL is 'manageable,' agree these terrorists must be chased to the 'gates of hell.'"
Sen. Al Franken, D-Minn., wrote in a letter to Attorney General Eric Holder on Tuesday that although he is "troubled" by Obama's admittance last Thursday that his administration had no strategy to combat ISIS in Syria, he was more concerned about what the Justice Department is doing to secure the homeland.
With the rising number of Americans — many from Minnesota — that have traveled to Syria to fight for ISIS, Franken urged the Justice Department to use "all necessary and appropriate resources" at its disposal to not only prevent suspected American jihadists from leaving the country, but also prevent jihadists from reentering the U.S.
"The Justice Department should focus its resources and efforts in places where terrorism recruitment efforts may be happening at higher rates, such as Minnesota," Franken wrote. "Justice Department, in coordination with other relevant agencies, should use its existing legal authorities to prevent Americans who intend to do serious damage to U.S. national security interests from reaching Syria or returning to the U.S. once they have done so."