Senator Marco Rubio Says He Won't Stop Tweeting Bible Verses, Taps Proverbs 18:2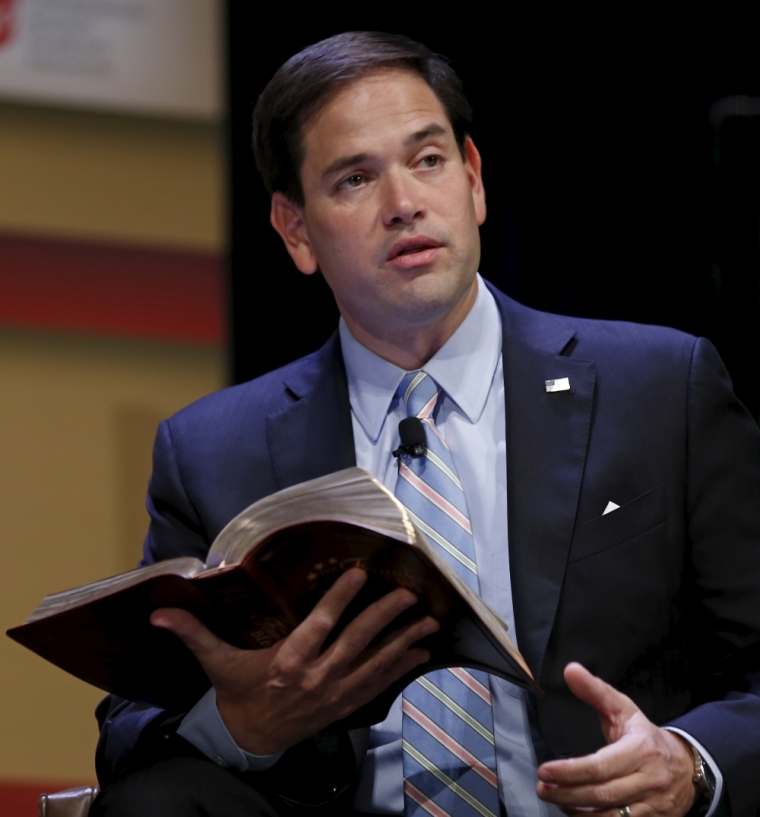 Nearly two months since the Freedom From Religion Foundation demanded that he stop sharing Bible verses on his Twitter page, Sen. Marco Rubio, R-Fla., said Wednesday that he has no intention to stop sharing the word of God and those who don't like it can always unfollow him.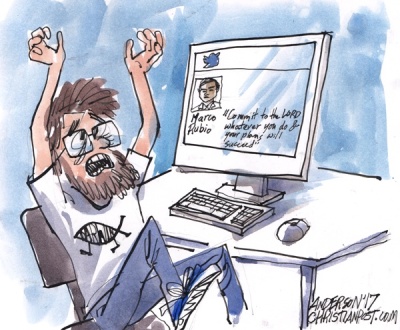 "I'll continue to do it ... if they don't like it they don't have to follow me," Rubio said in a CBN interview. "Faith is the single biggest influence on my life, and it's a positive influence."
In late August, the Freedom From Religion Foundation which is America's largest atheist organization charged that Rubio was in violation of the U.S. Constitution when they demanded that he stop tweeting scripture.
"It appears that you began tweeting the Bible in mid-May and have been doing so regularly ever since. This is not an errant Bible verse or two, but more than 60 bible verses in three months. That's enough verses to tweet the entire Book of Jude. Twice," FFRF Constitutional Attorney Andrew L. Seidel wrote.
"One of the most recent verses, tweeted during the eclipse, appears to suggest that the eclipse is the work of god, quoting Exodus 10:21. ... Of course, we have no issue with people reading and discussing the bible. The road to atheism is littered with bibles that have been read cover to cover. But it is not for the government in our secular republic to promote one religious book over others or to promote religion over nonreligion. Doing so violates the Establishment Clause of the Constitution," Seidel charged.
Rubio, who is a trained lawyer himself, has only continued to share scriptures on Twitter however. His latest biblical missive posted on Wednesday came from Proverbs 18:2 which says: "Fools take no delight in understanding, but only in displaying what they think." On Saturday, the senator from Florida was sharing from the book of Proverbs as well. "The quick-tempered make fools of themselves, and schemers are hated. Proverbs 14:17," he tweeted.

In July, Politico posted an op-ed suggesting that Rubio only tweets the "Republican" parts of the Bible. "Proverbs is the Republican part of the bible? I don't think Solomon had yet joined the GOP when he wrote the first 29 chapters of Proverbs," Rubio joked at the time. 
Rubio who was also asked about President Trump's response to disaster recovery efforts in Puerto Rico told CBN he was hopeful about the administration's efforts but hinted that the road to recovery will be a long one.
"I don't have any questions about the Trump Administration's commitment to Puerto Rico. But it's going to be a long road and I think everyone needs to understand that," Rubio said.