Senator Mary 'Stereotype' Landrieu Haunts Louisiana
Senator Mary 'Stereotype' Landrieu Haunts Louisiana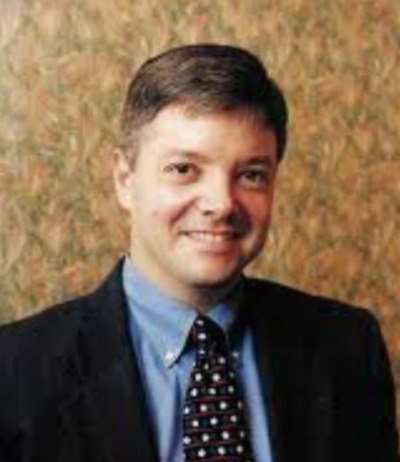 On this Halloween, U.S. Senator Mary Landrieu (D-LA) played a nasty trick on the voters of Louisiana. She reiterated the ignorant and inaccurate stereotypes of Louisiana and the South by strongly implying that people of her home state are both racist and sexist.
In response to a question from Chuck Todd of NBC News about why the President is not popular in Louisiana, Landrieu said, "The South has not always been the friendliest place for African-Americans. It's been a difficult time for the President to present himself in a very positive light as a leader. It's not always been a good place for women to present ourselves. It's more of a conservative place. So we've had to work a little bit harder."
By her inane comments, Landrieu slammed her constituents, doing tremendous harm to the image of the state. According to Louisiana Governor Bobby Jindal, Landrieu "appears to be living in a different century," and he lambasted her remarks as a "major insult" and "remarkably divisive." Of course, the President is not unpopular in Louisiana because of his skin color; it is because his policies are destructive. He has failed across the board from domestic to foreign policies and the voters of Louisiana are upset that Senator Landrieu has voted for the President's policies 97 percent of the time. Not surprisingly, despite her support for President Obama, Landrieu has kept him away from Louisiana because he is so unpopular in the state. Instead, she has resorted to inviting both Bill and Hillary Clinton to Louisiana in an attempt to improve her sagging political fortunes.
Landrieu's remarks have created a political firestorm and received plenty of attention from Fox News and other national media outlets. These incendiary comments will only worsen her poll numbers as Louisiana voters will undoubtedly be offended by the claim they are both racist and sexist.
By insulting her constituents, Landrieu did not sound like a skilled politician with 35 years of elective office experience. It shows how desperate it has become for the Senator in the final days of this race. Polls show that she is running behind both of her Republican opponents in a hypothetical December runoff.
One of her Republican opponents, Colonel Rob Maness, believes that the Senator needs to address this growing controversy. In the Colonel's view, "Sen. Landrieu owes the people of Louisiana an apology for relegating them to nothing but racists and sexists."
Of course, Colonel Maness is correct and Senator Landrieu owes the people of Louisiana a sincere apology. If Louisiana people are so racist, why did they elect Bobby Jindal, an Indian American, as Governor and Joseph Cao, a Vietnamese-American, as Congressman? If the people were so sexist, why did Landrieu win three terms as Senator and Kathleen Blanco get elected as Governor?
Ironically, on Saturday, the supposedly racist state of Louisiana will be welcoming African American superstar Dr. Ben Carson to St. Tammany Parish for a rally with GOP Senate candidate Dr. Bill Cassidy. A huge crowd will welcome Dr. Carson to Louisiana, not because of his race, but because his innovative ideas are popular with the people of the state.
If President Obama espoused conservative policies his approval rating would be strong. If Senator Landrieu were a conservative instead of a liberal, she would not have to worry about getting re-elected.
It is not Landrieu's gender that will cause her defeat this year; it is her disastrously liberal policies and her clear dislike for her constituents. In contrast to the Senator's stereotypical beliefs that her constituents are dimwitted racists and sexists, the people of Louisiana are smart enough to know when it is time to retire one of their arrogant elected officials.
Jeff Crouere is a native of New Orleans, LA and he is the host of a Louisiana based program, "Ringside Politics," which airs at 7:30 p.m. Fri. and 10:00 p.m. Sun. on WLAE-TV 32, a PBS station, and 7 till 11 a.m. weekdays on WGSO 990 AM in New Orleans and the Northshore. For more information, visit his web site at www.ringsidepolitics.com. E-mail him at jeff@ringsidepolitics.com.