Sex Abuse in Humanitarian Groups, Christian Ministries: Who Is Left to Trust?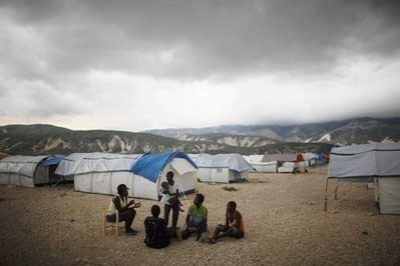 In the wake of reports that Christian humanitarian ministries have been caught up in a wide net of sexual abuse allegations, many questions have emerged over who can be trusted.
While abuse of any kind is denounced, it hits a particular nerve when the people who have pledged to protect and help those in the most vulnerable situations are the abusers themselves.
Boz Tchividjian, the grandson of the late evangelist Billy Graham and who has devoted his career to exposing and confronting sexual abuse in the Christian environment, said human nature "is a sinful nature."
"It doesn't matter what ministry you're in," he told The Christian Post.
Tchividjian has served as a former child abuse chief prosecutor and is the founder and executive director of GRACE (Godly Response to Abuse in the Christian Environment). GRACE has built its credentials as a leading nonprofit hired to independently investigate several cases of sexual abuse in Christian ministries. 
Sex abuse in the humanitarian sector is far from a new phenomenon, but a Sunday Times report in February exposed the depth and magnitude of the ongoing problem concerning various secular and Christian aid groups.
Some of the most notable revelations concerned British charity Oxfam, which was hit by allegations that its staff members offered aid or money for sex with prostitutes in earthquake-ravaged Haiti in 2011.
The charity later admitted that it was dealing with 87 incidents of sexual harassment or abuse in the past year, with its deputy chief executive, Penny Lawrence, resigning in the wake of the scandal.
Other big groups, such as Save the Children, admitted to dealing with 31 cases of sex abuse in total. The International Committee of the Red Cross said that more than 20 of its employees have left the organization over sexual misconduct since 2015. Plan International U.K. owned up to six cases of sexual abuse and exploitation of children, dating back to July 2016.
The United Nations has also been condemned by aid workers who say that men delivering humanitarian aid on behalf of the organization in Syria have routinely demanded sexual acts from women and girls. And the abuse has been ignored for years.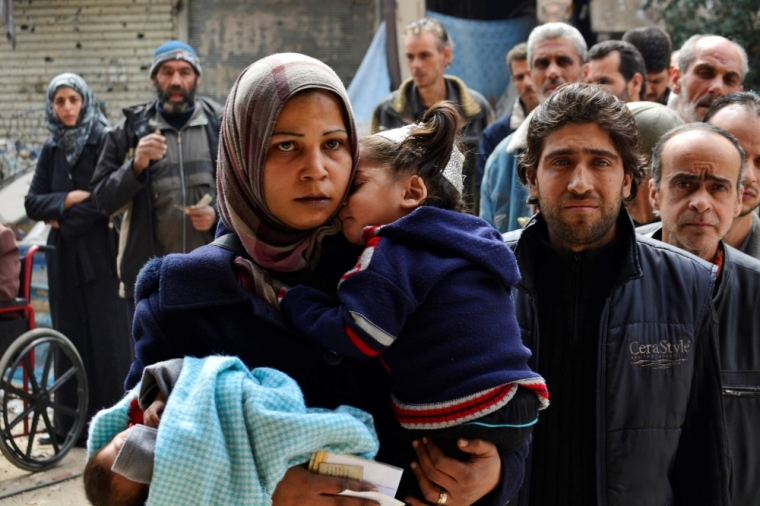 British regulator the Charity Commission revealed that charities report over 1,000 sexual abuse incidents every year. Priti Patel, the former international development secretary, warned that "predatory pedophiles" have been exploiting the entire sector.
Faith-based organizations were also caught up in a web of accusations, including Christian Aid, which admitted to two incidents of sexual misconduct in the past year. Still, the charity insisted in a statement that "neither individual had acted criminally, nor had their misconduct been directed toward anyone who is supported by Christian Aid."
World Vision, the global evangelical aid group that supports children, pushed back against a Daily Mail article that reported that in 2010, its employees were accused of forcing desperate Haitians to have sex with them or pay money for aid, similar to Oxfam.
World Vision insisted that individuals who were involved in the sexual exploitation were "community volunteers and cash-for-work beneficiaries themselves," rather than paid employees.
According to a Reuters report in February, World Vision confirmed that it faced 10 incidents in 2016 involving either sexual exploitation or abuse of a child in its activities.
Smaller Christian groups were also affected by the scandal, with the Scottish Catholic International Aid Fund revealing that it dealt with two cases of alleged sexual abuse of children. It later insisted that it had handled the issue "decisively" and had followed strong safeguarding procedures.
Catholic international development charity CAFOD separately revealed that it fired one employee accused of sexual misconduct, also concerned with aid delivered to Haiti following the 2010 earthquake.
CAFOD noted that it reviewed two other historical cases of sexual misconduct allegations against its staff. An investigation found no evidence against the first employee, but led to the dismissal of the second one.
Tchividjian, who is a professor of law at Liberty University School of Law, told CP that he is "disturbed" but not surprised at the recent sex abuse revelations in the humanitarian sector.
"This type of behavior seems to have no boundaries. Whether it's a Christian organization, or secular organization, it doesn't seem to make a big difference," he said.
He explained that one of the main issues is that people in power are sometimes prone to taking advantage of others and making themselves look better.
Such people "preach the Gospel about God sacrificing Himself" for the world, and yet they "sacrifice the victims in order to protect themselves," which he said is the very opposite of what the faith teaches.
"Unfortunately, we've created a Christian culture where we elevate people in the power of authority," he warned, which becomes a "very seductive" temptation that is often the cause of abuse.
He argued that if someone is looking for power, then "it's a sign that [that person] should not be in that position."
Christians, he said, need to gain a "better grasp of what does the Gospel mean" and understand the importance of humility.
"One of the things I often appreciated about my grandfather, Billy Graham, is his humility," he added, noting that the evangelist, who died at the age of 99 in February, did not revel in any authority he was given by others. 
Should I Keep Supporting Humanitarian Groups?
For many people, it is difficult to discern who to trust when looking at a complex web of accusations and denials, especially when they only have access to surface-level information about aid groups.
Questions people struggle with are: Should I stop donating money to a group that has seen workers accused of sexual abuse? Or is it unfair to retract support from an entire organization over individual cases?
Tchividjian said that a very important factor to consider when dealing with such questions is the role that leadership plays.
"I think that there are some organizations, and we've already begun to see this, where there is a complicit nature in the leadership. They are put on notice on suspicions of abuse, and they choose to do little, if anything, to address it."
He said that if people can conclude that there has been complicity in leadership levels, then "there should be consequences," one of which could be ending financial support.
Tchividjian warned that some Christian groups, even if abuse is uncovered, will try to reason that the work they do is so important that it balances out all the wrong.
"Quite often I see Christian ministries put the balance on a scale and say, 'Well, look at all the good [we do] throughout the world.'"
He argued that no matter how much "good" a ministry appears to otherwise be doing, such an attitude does not advance the Gospel.
"I think that that is a very self-centered perspective because we think that God is dependable upon us. Quite frankly, in some of these situations, ministries just need to be shut down," he asserted.
"God will continue carrying out His work — God doesn't need us, and we have to realize that from day one."
Tchividjian argued that people need to "do their homework" on charity groups before deciding who to give their money to.
"No organization is perfect, I don't think we ever expect perfection. But the question is, are there organizations where leadership has participated in using their authority and power and position to abuse other people, and how did they handle it when leadership learned about this? Did leadership turn the other way, or did leadership address it directly?"
He talked about the importance of an independent investigation, which is what GRACE provides, and pointed out that there is a big difference between internal and independent investigations. The latter is more effective in uncovering abuse, he said, because a ministry would not have control of the findings.
What should be a cause of great concern, he contended, is when it's discovered that leadership has "done nothing or little of anything to address these types of abuses, or rationalizes them or minimizes them."
With all the focus on the #MeToo and #ChurchToo movements exposing sex abuse throughout society, and the recent spotlight on abuse in the humanitarian sector, people are becoming empowered and realizing that they can have a voice, he noted, even if speaking out against powerful institutions is not any easier.
"In the past, many victims, particularly in Christian organizations, felt like they didn't have a voice and couldn't step forward. Often times, many victims blamed themselves, they lived under a lot of shame," he said, adding that they ended up "suffering in silence."
"I think that for the first time in a long time, we're seeing victims who realize that they are not alone, that they're not isolated, and that they have a voice; that they can come together and speak as a choir of voices, rather than as a voice alone."
The more people step forward, the more it encourages others to also make that step and share their stories, with victims realizing they need not be ashamed, he added.
"I think at the end of the day, people are seeing that it's such a good thing, it breaks out truth, it brings out transparency and healing," he said.
But do empowered voices make it any harder for potential predators to think twice about committing abuse? That would be a hope too far, Tchividjian suggested.
"I think that most people who engage in abusive behavior, sexual abusive behavior, they don't ever anticipate being caught," he said.
"I'm not sure if it will stop somebody. I think that people abuse regardless" of whether there is close attention on these matters, he noted.
If anything, perpetrators "become more secretive, more creative" in the way they set up abuse, he warned.
What has changed, however, is that an environment for truth to come out is finally being created, he said.
Tchividjian anticipates that it will encourage "more people to step forward" and bring these issues "to light in a greater way than ever before."