Shaquille O'Neal Requests Dismissal of Disabled Man's Defamation Lawsuit Following Instagram Ridicule
Shaquille O'Neal Requests Dismissal of Disabled Man's Defamation Lawsuit Following Instagram Ridicule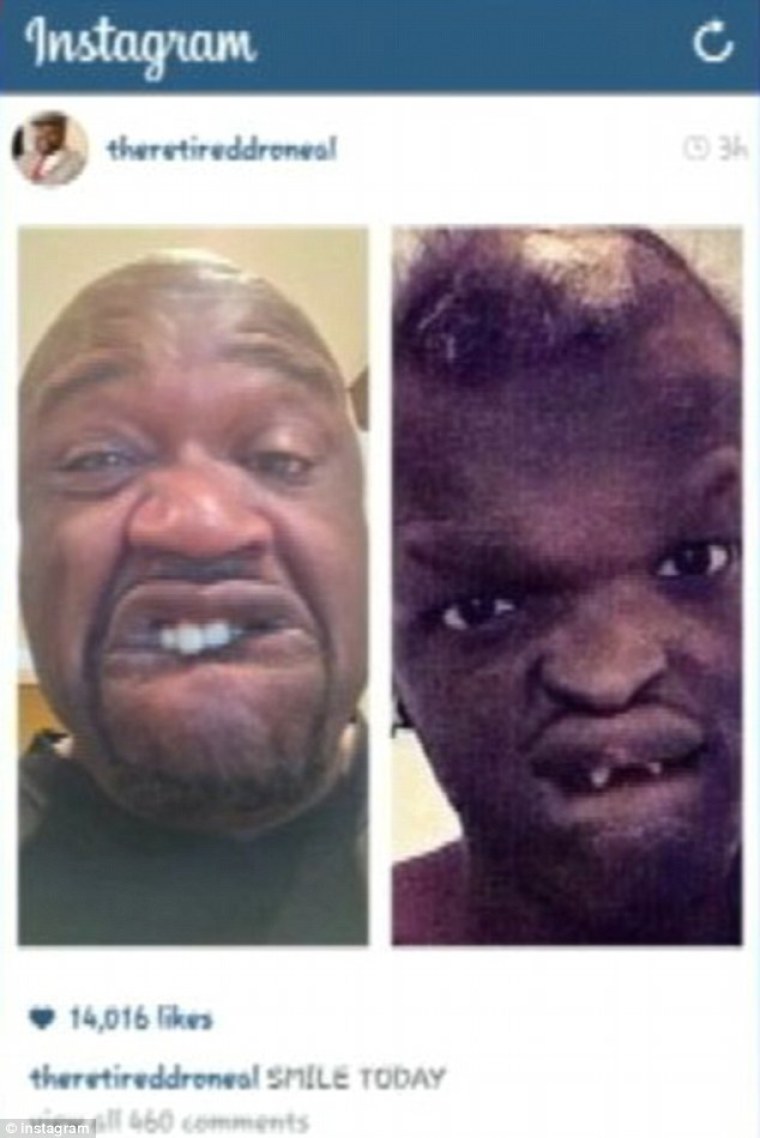 Retired NBA star Shaquille O'Neal has reportedly asked a federal court in Michigan to dismiss a defamation lawsuit filed against him by Jahmel Binion, a disabled man.
In July, the former Miami Heat center was named in the lawsuit along with current Utah Jazz star Trey Burke and reality TV star rapper Wacka Flocka. The trio separately mocked one of Binion's Instagram selfies back in April and though they individually apologized, after learning that he suffers from Ectodermal dysplasia, he proceeded to take legal action.
Binion, who was left distraught after being ridiculed on social media by the celebrities, is reportedly demanding $25,000 in damages from each party. He is claiming invasion of privacy, intentional infliction of emotional distress, defamation and general negligence.
"We are filing a motion to dismiss," said Benjamin Reid, O'Neal's Miami-based lawyer. "We do not believe that the federal court in Michigan (where Binion lives) has jurisdiction. And we do not believe that complaint states a valid course of action."
Earlier this year, O'Neal shared Binion's photo alongside a shot of himself pulling an odd facial expression on Instagram and it garnered more than 14,000 likes before it was deleted. At the time, the NBA legend did not know about the Detroit native's condition.
Ectodermal dysplasias are inherited disorders which cause abnormal development of the skin, hair, teeth, nails or sweat glands.
Binion, who is a Christian, has been inundated with support since his story went viral. His "Hug Don't Judge" Facebook Page now has more than 20,000 members and counting, and the response from the public has been incredible, he says.
"They tell me I'm amazing. I'm an 'inspiration. I'm a hero and a role model. Don't give up. Keep this going. You made a difference," he previously told The Christian Post exclusively, adding that despite initially feeling humiliated by the selfie incident he knows that he is blessed.
"I wasn't supposed to live past five-years-old so everyday I wake up, I'm blessed," he said.
Celebrities including singer/actress Melba Moore and radio host Glenn Beck are amongst the thousands who have expressed support for Binion.
Binion did not immediately respond to a request for comment.