Sheila Abdus-Salaam, America's First Female Muslim Judge Married to Christian Found Dead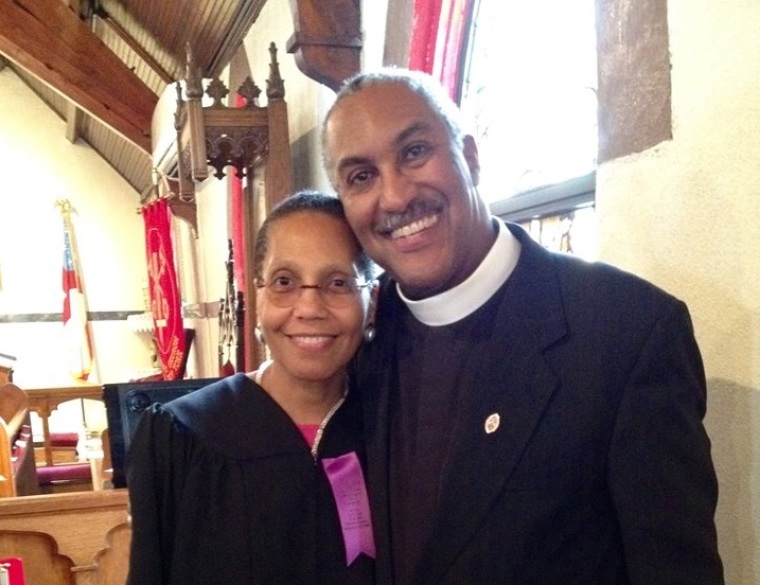 Sheila Abdus-Salaam, an associate judge on New York state's highest court and the first African-American Muslim woman to serve in that position, was found dead floating in the Hudson River in New York City on Wednesday, police said.
Abdus-Salaam, who was nominated in 2013 to serve as an associate judge on the state Court of Appeals by New York Gov. Andrew Cuomo, had been married to Gregory A. Jacobs, canon to the Ordinary and chief-of-staff at The Episcopal Diocese of Newark for less than a year.
Officers with the New York Police Department's Harbor Unit reportedly discovered Abdus-Salaam's body after they responded to a 1:45 p.m. report of a person floating by the shore near West 132nd Street in Upper Manhattan on Wednesday. The judge was pronounced dead by paramedics shortly after 2 p.m.
Police are still investigating how Abdus-Salaam ended up in the river. It was not clear how long the judge who live nearby where she was found in Harlem had been missing.
Sources told the New York Post that the judge was reported missing from her home earlier on Wednesday and that her husband later identified her body, which showed no obvious signs of trauma or injuries indicating criminality or foul play. The source said her death appeared to be a suicide.
"Judge Sheila Abdus-Salaam was a trailblazing jurist whose life in public service was in pursuit of a more fair and more just New York for all," Cuomo said in a statement reacting to her death on Wednesday.
"As the first African-American woman to be appointed to the state's Court of Appeals, she was a pioneer. Through her writings, her wisdom, and her unshakable moral compass, she was a force for good whose legacy will be felt for years to come. I was proud to appoint her to the state's highest court and am deeply saddened by her passing," he added. "On behalf of all New Yorkers, I extend my deepest sympathies to her family, loved ones and colleagues during this trying and difficult time."
Abdus-Salaam and the Rev. Jacobs got married last June at the Greater Newark Conservancy, according to a marriage announcement.
Neighbor and friend, Deborah Audate, told the New York Daily News that the couple maintained separate residences, but spent time together on weekends. Jacobs stopped by his dead wife's Harlem brownstone Wednesday evening, accompanied by detectives.
"Even though she was an appellate judge, which is a position of high authority, she was just an ordinary person on the block," Audate said. "She's just very smart. She really was a very humble person.
"She's very well respected on this block. I think we're still stunned by it," she added.
Jonathan Lippman, a retired chief judge of the Court of Appeals, told the New York Law Journal that Abdus-Salaam's death "shocking to all of us."
"She was a beautiful human being, a wonderful judge and the court system which she served for all those years and the high court, deeply mourns her loss. Someone we so respected and loved," Lippman, now of counsel at Latham & Watkins, said.
Abdus-Salaam became the first African-American woman to serve on the bench of the New York Court of Appeals since its formation in 1847. Then-U.S. Attorney General Eric Holder Jr., a Columbia Law School friend of Abdus-Salaam's, attended the judge's investiture in June 2013, according to the Journal.
"There was a seriousness about her, a strong sense of purpose at a relatively young age," Holder said in remarks in back then. "She never forgot where she came from."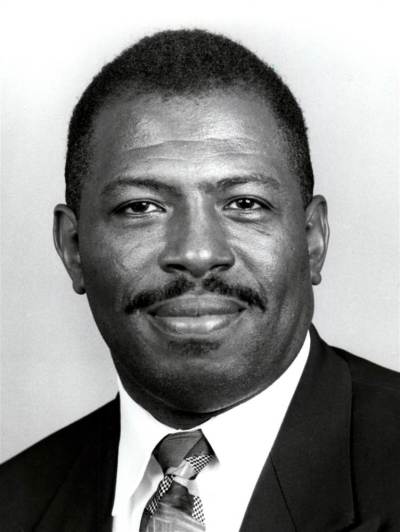 Abdus-Salaam was one of seven judges on the state Court of Appeals. Before that, she served for about four years as an associate justice on the First Appellate Division of the state Supreme Court, and for 15 years as a state Supreme Court justice in Manhattan. She was previously a lawyer in the city's Law Department.
Abdus-Salaam is the second high profile African-American judge to die this week. According NBC News, associate Judge Raymond Myles, 66, was shot multiple times shortly before 5 a.m. on his porch in the South Side of Chicago, Illinois on Monday.
Chicago Police Chief of Detectives Melissa Staples said at a press conference that the motive behind Myles' murder was robbery.
"The motive of this crime is robbery, which we do not believe is random," Staples said.
Suspect Joshua Smith, 37, was arrested in connection with the murder on Wednesday.