Sherri Shepherd says Jehovah's Witness religion broke up her family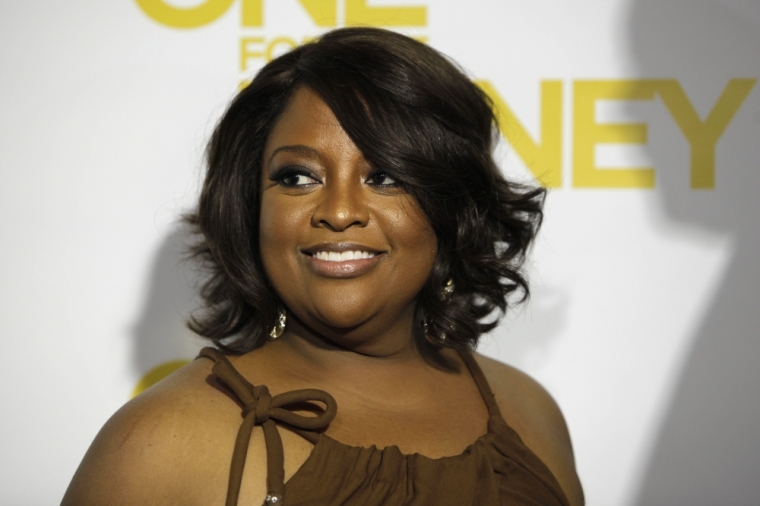 Before she became a Christian, Sherri Shepherd, a former co-host of "The View," says she was forced to stop talking to her father, whom she dearly loved, because he questioned Jehovah's Witness leaders about their policies after she was punished by the church for committing a sin. 
"I was told as a young girl we had to stop talking to my dad even though he lived in our house," Shepherd said in an interview with ABC News correspondent Paula Farish on the "Journeys of Faith" podcast. He worked three jobs to take care of us and I remember my two sisters telling him, 'We can't talk to you anymore.' I saw him breaking down and crying," Shepherd said.
Her father had been "disfellowshipped" from the religion because he questioned their  practices and admittedly didn't believe all of their teachings.
Shepherd recalled having two different lives as a teenager: one as a girl who went to Kingdom Hall and the other as a young Sherri who was living a worldly life. One of her sisters read her diary and found out that she had lost her virginity. Her sister tore out the scandalous pages to show them to her mother and church leaders.
After being questioned extensively by three men in front of her father about losing her virginity, Shepherd was put on reproof for six months and everyone she knew was barred from talking to her because she had "committed sexual sin."
"And my parents got divorced because of that, and that was another thing that kind of drew me away from the Jehovah's Witnesses," she said.
"I think that was the last straw because in the Bible it says, 'the greatest of these things is love,' and you telling me that the man that I love, who's giving everything to take care of me, I can't talk to?" she questioned.
Jehovah's Witnesses are known for their door-to-door evangelism, and growing up in that faith Shepherd also went out on field service every Saturday. "It was a very strict upbringing that I had," she said, reflecting on her life from the ages of 11 to 18.
In her late teenage years, she stopped being a Jehovah's Witness and got saved at a "black Pentecostal church." She said she found it fascinating because of how strict her former religion was.
"When you're a Jehovah's Witness you don't go into churches because 'churches are of the devil,'" she said she was taught to believe. "But I tell you, I had such a sense of peace when I was in that [Pentecostal] church."
Shepherd said she really needed the peace she received from going to the Pentecostal church because her mother was battling type 2 diabetes at the time and later died from the disease.
Reflecting on the differences between the Jehovah's Witness religion and Christianity, Shepherd said Jehovah's Witnesses believe 144,000 chosen people will be going to Heaven to help Jesus rule. They also don't celebrate holidays or birthdays and don't believe in blood transfusions.
Whereas "Christians," she said, "believe in the Trinity: Jesus, the Father, and the Holy Spirit, three individuals but they are all one." Jehovah's Witnesses, she added, don't believe in the Trinity in the same way as Christians.  
At age 19, after her mother's death, she became a Christian. Shepherd said she "loves being a Christian girl" and is no longer living two different lives.
She was most compelled by the fact that God still loved her despite her past sins. While Shepherd admits she's not perfect and still curses at times, she knows God is working on her. The entertainer says her goal in life now is to reflect her faith in Christ in everything she does.
"I pray that every day you see Jesus in me," Shepard said. "Your life is ministry!"
Shepherd concluded the interview by saying that she'd be dead without her faith because she would have succumbed to drugs or illicit sex.