Sheryl Crow Explains Why She Has a Church on Her 50-Acre Property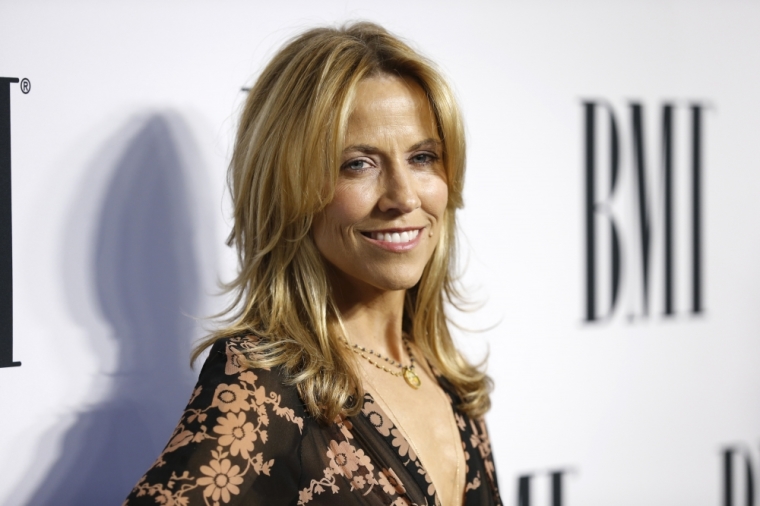 Sheryl Crow's 50-acre Nashville, Tennessee, home has a unique feature that took the award-winning artist some effort to acquire.
The 54-year-old "All I Wanna Do" and "If It Makes You Happy" singer was featured in Country Living magazine's June issue, where she explains her reason for having her very own church on her property.
"When I bought this property, I thought it would be nice to have a space that has nothing to do with work – just a quiet and sacred place to gather," Crow told Country Living. "The kids do like to go in and ring the bell!"
The singer-songwriter enjoys reading in her chapel and enjoying quiet time there. However, it took some time for Crow's dream church to come to fruition.
According to Country Living, she attempted to buy an old Zion church in rural Tennessee, before seeing a church being sold for $5,000 on eBay. However, those options did not work out.
"The guy said he'd sell the whole thing for $5,000, but it was full of dry rot," Crow revealed.
As a result, she had another church built and then filled it with her collection of religious statues, figurines paintings and other antique collectibles.
Although the singer was raised in a Presbyterian church, the Wall Street Journal previously reported that she identified as a Christian without subscribing to specific rules.
"Her parents, who have been married for nearly 60 years, raised her in a small town of 'churchgoing, hardworking people.' Ms. Crow considers herself a Christian, but she doesn't subscribe to specific religious rules," the Journal described Crow's religious beliefs after a previous interview with her. "That didn't stop her from buying a dilapidated church on the Internet, which she had shipped to her house and restored near the stables on her property, for her personal use."
In her own words, Crow explained the significance of having her own church: "Since I was 21, I've always had a strong relationship and an everyday, ongoing dialogue with a higher power," she told the Journal. "He or She seems to be most evident in nature, which I guess is why I'm so environmentally driven to preserve what we have around here."
Crow seems to use her faith to explain the process of being an adopted mother to her children, ages nine and six. According to Good Housekeeping, Crow tells her kids "that they came out of different tummies."
Still, the family believes that God had a hand in their union.
"They also believe, as do I, that God put us together. They know how blessed I am to get to be their mommy," she said. "So when they're mad that I won't let them play video games, I say, 'God put me in charge. I'm raising you – all the best that I can, and some decisions are not fun.'"