Shia LaBeouf 'Became a Christian Man' While Filming 'Fury'; Says Co-Star Brad Pitt Was 'Instrumental' in 'Guiding' Him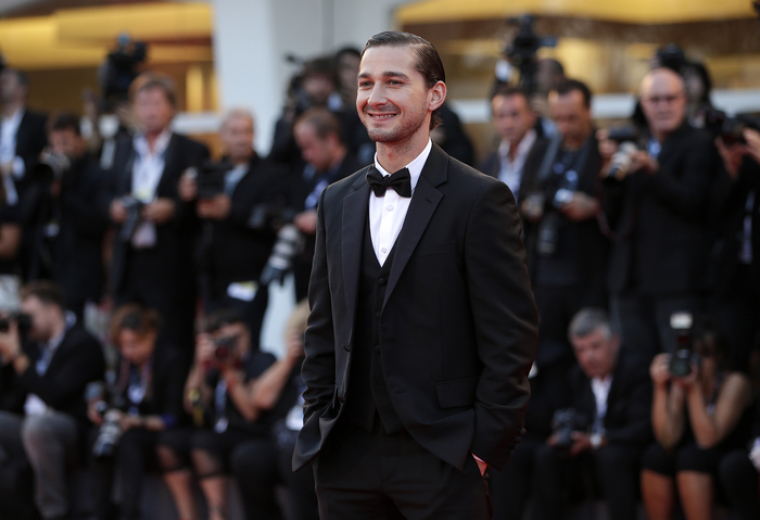 Actor Shia LaBeouf has said that he found God while working on his latest film, "Fury," and is now a saved and changed man, thanks to co-star Brad Pitt.
"I found God doing 'Fury,'" LaBeouf told Interview magazine. "I became a Christian man … in a very real way. I could have just said the prayers that were on the page, but it was a real thing that really saved me. And you can't identify unless you're really going through it. It's a full-blown exchange of heart, a surrender of control."
LaBeouf's change of heart comes after months of speculation about his behavior. He was involved in a feud with Alec Baldwin during rehearsals for the play "Orphans" and later was found to have plagiarized his apology for plagiarizing a graphic novelist. He was also arrested for disturbing the production of "Cabaret," but said that he was trying to do performance art. He insists that he is a changed man, haven taken control of his life.
"I've been a runner my whole life, running from myself. Whether to movies or drinking and drugging … or whatever it is, I've always been running. I'm a dude who loves delusion. It's why I love being an actor—I never have to actually look at myself or be faced with my [expletive] or take responsibility," the actor explained.
"Fury" helped him find himself and find God at the same time. It forced him to look inside and make an important decision—to give his life to Christ. He credits Pitt with sharing his faith.
"Brad was really instrumental in guiding my head through this. Brad comes from a hyper-religious, very deeply Christian, Bible Belt life, and he rejected it and moved toward an unnamed spirituality. He looked at religion like the people's opium, almost like a Marxist view on religion," LaBeouf said. "Whereas ['Fury' writer-director] David Ayers is a full subscriber to Christianity."
LaBeouf decided to give his heart to Christ and says he is done with his existential crisis.
Fury Movie CLIP - Bible Verse (2014) - Shia LaBeouf, Brad Pitt Movie