Shilluk People of South Sudan Rejoice as They Receive Bibles for the First Time (VIDEO)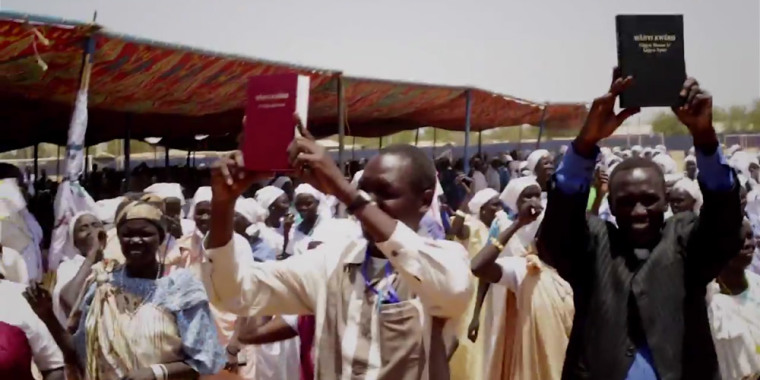 For the people of South Sudan, ethnic violence like the current conflict between President Salva Kiir's military and rebel forces loyal to former vice president Riek Machar is nothing new. The spate of fighting began after a "failed coup" on Dec. 15 and has killed at least 1,000 and displaced 180,000.
In this video, Elizabeth Adwak Wai shares that her father was killed by a group of people, and she lived in anger at them for a "very long time." What helped free her?
"It was only God who helped me get through it," she says.
Her people, the Shilluk, live along the Nile and are an example that God is at work in South Sudan. According to the Episcopal Church of the Sudan, most Shullik have converted to Christianity, split among Catholic and Protestant denominations.
However, these believers had no Bible in their own language until recently. This video shows the fulfillment of a 20-year effort to translate the Bible into the Shilluk's native language. Along with the joyous celebration where leaders hold the book for all to see, we watch people share what having their own Bible means to them.
For Elizabeth, it means hope and peace for the future, even as the violence continues.
"We need this new Bible to help us to forgive," she says. "And to forget what has happened, to put it behind us.
"Then we can move on, living by what we read in the Bible."
Watch and SHARE this video of the Shilluk receiving the Bible for the first time, and pray for the restoration of South Sudan.