Should Pastors Who Commit Adultery Be Banned Permanently From Public Ministry?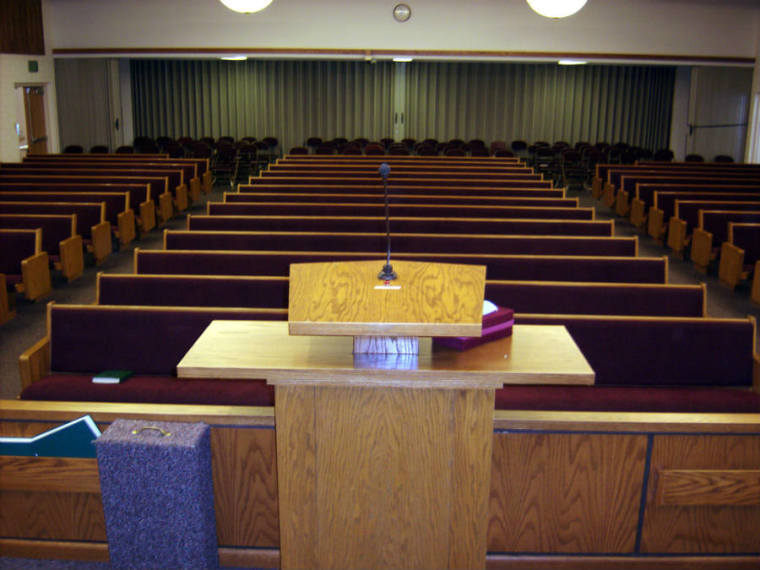 A minority of pastors, just about one in four, believe pastors who commit adultery should face a permanent ban from the pulpit, according to a new survey by LifeWay Research.
In the recent telephone survey of 1,000 Protestant senior pastors by the Nashville-based LifeWay Research, participants were asked four questions about how to handle allegations of misconduct.
The questions included: Should a pastor step down during a church investigation; when, how, and whether the congregation should be informed about allegations of misconduct; and whether a pastor who commits adultery can return to the pulpit.
On the question of adultery, pastors were divided. Some 24 percent of the participating pastors, according to the survey, supported a permanent withdrawal from public ministry after an affair. A quarter of pastors survey said they were not sure about a permanent ban, while 31 percent said pastors who fall should be removed from public ministry for a period of between three months and a year.
"The Scripture says pastors must be above reproach," said Ed Stetzer, executive director of LifeWay Research. "So it's not surprising that some want to see fallen pastors banned from ministry. Still, pastors are also people who talk about forgiveness regularly and, by and large, they want to see those who fall have a chance at restoration."
The Rev. Dr. Austin Roy Jacobs, a licensed minister and Trinity Worldwide Ministries board certified pastoral counselor who has been counselling since 2003, believes forgiveness is the way to go.
"If you are forgiven you go along with what God has called you for. All sins are forgiven. That's the Gospel. And if you commit sin all you have to do is confess, repent and go along if you have a calling. You should not be banned," he argued in an interview with The Christian Post on Wednesday.
When asked about those pastors who believe that their colleagues who commit adultery should be banned, Roy said they need to be helped with prayer.
"Even they should be prayed for. Ask God to open his Spirit upon them that they can see the light. All sins are forgiven. Only the blasphemer's sin is not forgiven. So even those pastors who feel this (that pastors who have fallen should be banned), they should get closer and God will show them the light," said Roy.
He said it doesn't matter if a pastor has fallen into adultery once or repeatedly, as long as they confess and are forgiven, they should not be banned.
"That's where I stand with God. God will forgive you," he said.
"You remember this," he continued. "Christ died to save us from sin and death and all sins are forgiven once we confess and repent no matter how ugly it is. That's what happened to King David. That great king committed adultery and murder and yet he was forgiven. So you hold strong. Don't follow those who condemn…when God calls you, no man can turn you back."
Megachurch Pastor Robert Jeffress of First Baptist Church in Dallas, Texas, said it is possible for fallen pastors to return to public ministry but only in cases where the individual has demonstrated true repentance. He also noted the fallen minister may have to move to a different church.
"There are too many variables to make a hard and fast rule for every situation. Whether a fallen pastor can or should return to ministry depends not only on the pastor's response, but also the congregation's response. Sometimes a genuinely repentant pastor may be able to lead a congregation again – but it may have to be a different congregation. We must balance the very high moral qualifications for pastors found in 1 Timothy 3 with the possibility of restoration for those who truly repent of their sins," said Jeffress.
"This is a true saying, if a man desire the office of a bishop, he desireth a good work. A bishop then must be blameless, the husband of one wife, vigilant, sober, of good behaviour, given to hospitality, apt to teach; Not given to wine, no striker, not greedy of filthy lucre; but patient, not a brawler, not covetous; One that ruleth well his own house, having his children in subjection with all gravity; (For if a man know not how to rule his own house, how shall he take care of the church of God?)," says I Timothy 3.
"Moreover he must have a good report of them which are without; lest he fall into reproach and the snare of the devil," the Scripture continued.
According to the survey, older pastors, those over 65, are more likely to want a permanent ban from ministry. Middle-aged pastors, those 45 to 54, are more likely to say from three months to a year is more appropriate.
African-American pastors, 45 percent, are also more likely to say a pastor should leave for three months to a year than white pastors, 30 percent, according to the survey.
When it came to denominations, Lutherans, the survey reports, are least willing to reinstate fallen pastors, with nearly half, 47 percent, saying an adulterous pastor should leave ministry permanently. Some 30 percent of Baptists support permanent withdrawal from ministry while 13 percent of both Methodists and Pentecostals support a permanent ban. Only 11 percent of Presbyterian/Reformed pastors support the ban.