Pastor Jamal Bryant Allegedly Fathered Son Out of Wedlock Last Summer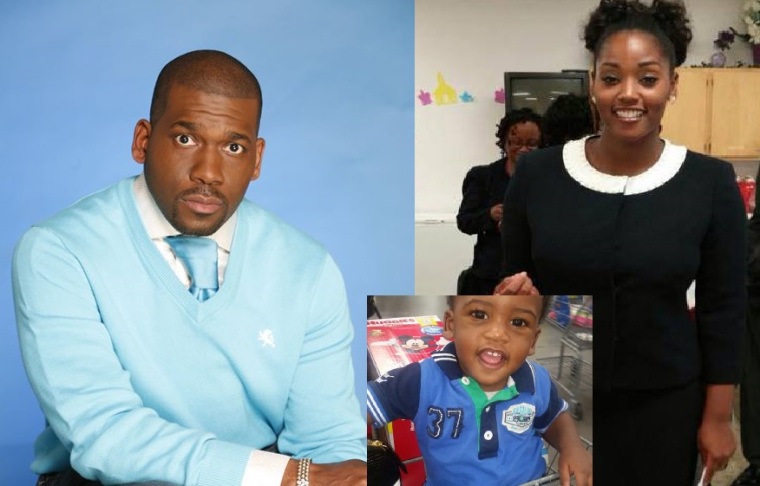 Popular leader of Northwest Baltimore's Empowerment Temple Church, the Rev. Jamal H. Bryant, is now the subject of growing online chatter after a woman brandishing the results of a DNA test, alleged the divorced preacher fathered a son she gave birth to last summer.
The Christian Post reached out to Bryant through his publicist, Nicole Kirby at Empowerment Temple Church, for this report on Tuesday but was told she was not in the building. She was also asked to comment via email on Tuesday morning, however, a response remains pending.
Latoya Shawntee Odom, a 34-year-old California woman, alleges in a salacious and exclusive report from Obnoxious Television that she engaged in a sexual relationship with Bryant which resulted in her getting pregnant. Bryant allegedly asked her to abort the pregnancy but she refused and gave birth last July to a boy named John Karston Bryant, according to official documents cited in the report.
Odom has not yet responded to a request for comment from CP.
The report highlights a paternity test carried out by LB Genetics and sent to Odom on August 12, 2015. LB Genetics is a DNA testing facility in California, specializing in paternity, family relationship, and human identification testing that is not only trusted U.S. federal courts but by the reality stars of the Kardashian family.
A representative from LB Genetics, who would only gave her name as Delores, said she could not discuss anything in the document due to privacy laws.
"I can't give you any information regarding testing or persons names because that's violation of privacy," she said.
She did confirm however that John Taddie, who sent the results to Odom, is the director of the facility. The tests results indicate that Jamal Harrison Bryant is 99.9999% John's father.
"The alleged father, Jamal Harrison Bryant, cannot be excluded as the biological father of the child, John Karston Bryant, since they share genetic markers….The probability of paternity is 99.9999%, as compared to an untested, unrelated man of the Black population," noted the test results signed by Karl-Hans Wurzinger and certified by notary public Oma Marquez Lopez.
Bryant, who was recently tapped to be one of four pastors expected to co-host a new faith-based talk show to be tested on FOX this summer called "The Preachers," is no stranger to sexual scandals.
Bryant and his now ex-wife, Gizelle, both filed for divorce from each other in 2008 according to the Baltimore Sun. At the time, Bryant sought a "limited divorce," while his wife has requested an "absolute divorce."
Gizelle accused Bryant in court papers of adultery, cruel treatment and "excessively vicious conduct" that caused "reasonable apprehension of bodily suffering so as to render cohabitation unsafe."
Bryant and his ex-wife have three children together while he fathered two other children before that marriage. One of those children, he only acknowledged after an issue over his child support payments erupted in a court battle.
Odom alleges in the Obnoxious Television report that Bryant has been inconsistent with monthy $1,100 child support payments.
"Jamal requested and paid for a paternity test and is in fact the father of his one and only son (that we know of). He also agreed to pay his standard $1,100 a month for child support that all of his children baby mamas get for rearing his children. The issue is, he is inconsistent in paying his child support and refuses to be a father figure to his only son while rallying Black Lives Matter Campaigns and speaking out against the injustices of Black Men," said the report.
In a 2013 interview with Roland Martin Reports, Bryant said if he hadn't divorced his wife he was "confident" he would have been unfaithful again. He said he believes he became a better person after the divorce.
"I think I became a better person post the divorce than I was in the marriage. This journey has really been a process. She and I still are great friends and on two, different paths of life and are still able to operate in a meaningful way for the sake of friendship and parenting, but it was a necessary evil for me," he said.
"And I say this, what I say to a lot of younger pastors: if I had not gone through the divorce, I'm confident I would've [done] it again. And so it was my Damascus road wake-up call that, you know, you are not 'Teflon Don'; that humanity can still touch you and can still impact you," he added.