Should Women Be Leaders in the Church? — The Question That 'Preachers of Detroit' Refuses to Sweep Under the Rug (Watch a Sneak Peek)
Should Women Be Leaders in the Church? — The Question That 'Preachers of Detroit' Refuses to Sweep Under the Rug (Watch a Sneak Peek)
"Preachers of Detroit," the Midwest spinoff of the controversial and popular "Preachers of L.A." reality show, has put front and center in its early episodes the debate about what roles women are permitted to hold in the church.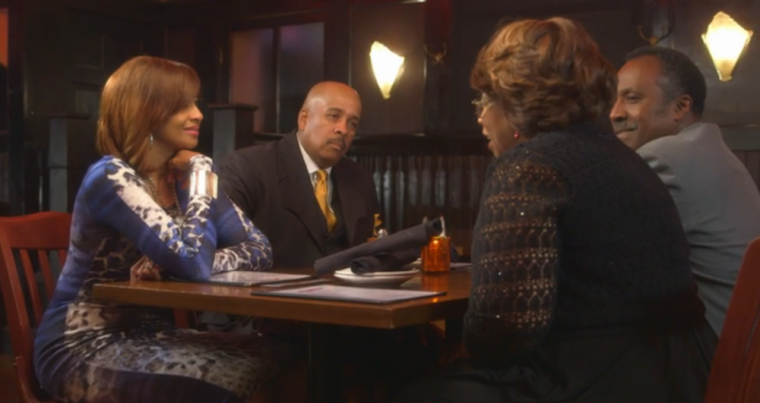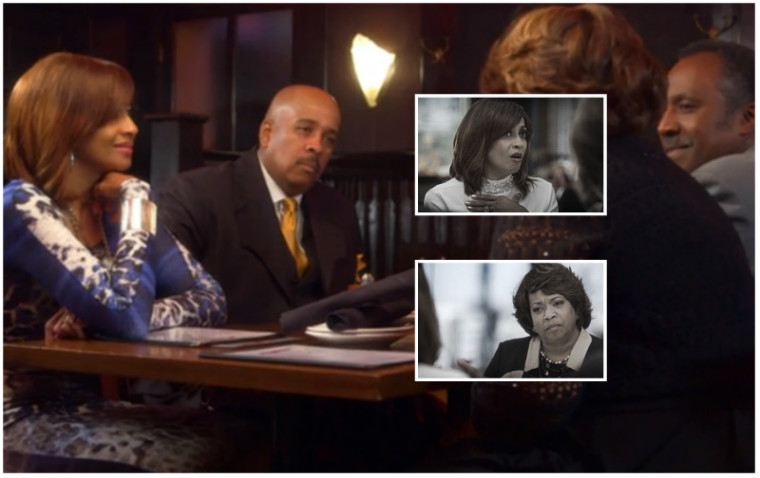 View Photos
Christians remain divided over what perimeters they believe the Bible lays out for women called to ministry.
Some believers point to passages like 1 Timothy 3:2, which states that a bishop, or overseer, is to be "faithful to his wife ..." — indicating that a Christian holding that position must be male.
However, others argue that there's biblical support that leadership roles in the church are not restricted by gender, as evidenced by early church figures such as Junia, an apostle, and Phoebe, a deacon — based on the particular translation of the texts where these women are mentioned.
In "Preachers of Detroit," that elephant — complicated to some, and an open-and-shut case for others — refuses to leave the room. Or, at least, Bishop Corletta Vaughn has been making it her personal mission to make sure every cast member acknowledges the elephant.
Specifically, Vaughn, senior pastor of The Holy Ghost Cathedral and chief apostle to Go Tell It Evangelistic Ministry Worldwide, has raised the issue each and every episode of "Preachers of Detroit" with fellow minister and accomplished gospel singer Dorinda Clark-Cole, and anyone else who will listen.
Clark-Cole, who uses the title of "evangelist" because her church affiliation does not ordain women as pastors, serves at the Greater Emmanuel Institutional Church of God in Christ under the leadership of Bishop J. Drew Sheard.
As viewers of the Oxygen series well know, Clark-Cole and Vaughn, the only two females among the seven-member cast of ministers, have been getting into it about the "place" of women in church every single episode — either because the bishop truly refuses to let the matter rest, or producers think it makes for great TV.
The preview of episode four of "Preachers of Detroit" indicates that that the issue will be hammered out some more, during a double-dinner date with Vaughn and Clark-Cole and their respective husbands.
Take a look at the sneak peek below:
"A lot of men are against my position. They hate me because I'm a woman. When I was consecrated, preachers stood up in their pulpits and they began to quote the scripture that a woman cannot be a bishop. I know that sexism is a systemic problem in our church and in our world. But I believe now that I can be a voice," Vaughn shared in an aside with viewers in the premiere episode.
In the second episode, the women exchanged words about their particular positions on women serving the church:
Clarke-Cole: "God has allowed women to have a place in the church, and I honor that. I honor your position. I think that me as the role I play as an evangelist, as a preacher, I think that I remember that my husband is always over me."

Vaughn: "But you never hear the scripture that we mutually submit to one another."

Clarke-Cole: "That's your opinion. … Mine would be that my husband will always be head of the home. … We would never be where we are even as strong women in ministry if it were not for the men that have laid the foundation."
Since the issue has yet to be resolved, it might in fact require a full season for the women to come to terms. Will Evangelist Clark-Cole experience a change of heart? Or Bishop Vaughn give up ground on her position? — Probably not, as Christians have been at odds over the issue of women's roles, both in the home and in church, for decades.
"Preachers of Detroit" airs Fridays at 8 p.m. ET on Oxygen. Other cast members featured in the reality show are: Bishop Charles H. Ellis III, Pastor Tim Alden, Pastor David Bullock, Bishop Clarence Langston, and Pastor Don William Shelby Jr.
"Preachers of Detroit" is produced by L. Plummer Media in association with Relevé Entertainment with Lemuel Plummer, Holly Carter and Chris Costine serving as Executive Producers.
Learn more about the reality show: http://www.oxygen.com/shows/preachers-of-detroit.