Simon Cowell on Carmen Electra Split: 'I'm Now Single'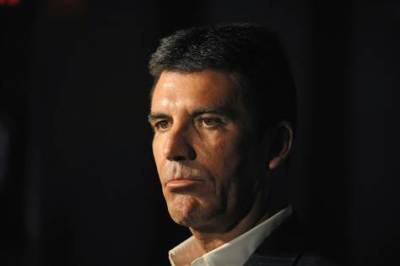 Simon Cowell recently confirmed he and actress Carmen Electra have split just two months after the pair began dating.
The "X Factor" producer, 53, previously described Electra, 40, as "adorable" and while they are still friends, they are no longer romantically involved.
Cowell, who was left heartbroken in 2011 after ending his engagement to make up artist Mezhgan Hussainy, opened up about finding love again.
'I'm now a single man. [Carmen and I] spent time together and she is so much fun. But I'd like to find a girlfriend," Cowell candidly told Sunday People newspaper.
''I do particularly like British women but I haven't got my eye on anyone," he continued adding. "I'm happy but I would like a girlfriend.''
Cowell first made his mark in entertainment as a blunt judge on "American idol" which is where he met Hussainy. He later went on to produce its rival show "X Factor" and despite Cowell's great career success, he appears to have little luck when it comes to his personal life.
"Making the choice to get married is something you just have to decide when the time is right," Cowell previously told Star magazine prior to calling off his engagement to Hussainy.
In a 2012 interview for the Shooting Star Chase charity, Cowell confessed that his marriage proposal to Hussainy was not his first and complained that women simply do not accept his proposals.
"The truth is no-one will marry me. I must have made 65 marriage proposals," Cowell said slightly exaggerating. "And no-one's said yes so it's probably not going to happen."
Cowell has also revealed his plans to move back to his native UK in the near future, explaining that he feels more at home there.
''I'm actually quite British really. My mum would love me to live here full time again," he said. ''I can't see myself living in America forever. At some point I look forward to coming home. I work two years ahead though.''