Simon Cowell Told Christian 'American Idol' Winner Candice Glover She Would Be 'Lounge Singer'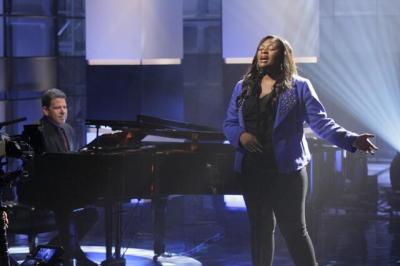 Former "American Idol" judge Simon Cowell told newly crowned winner of the show's 12th season Candice Glover that she would be "a lounge" singer the last time he cut her from the show.
The determined songstress who describes herself as a "church girl" used the confidence-crushing critique, however, as fuel to power her to an inspirational win three years later.
Her debut album, Music Speaks, scheduled for release by Interscope Records on July 16, is already available for pre-order on iTunes.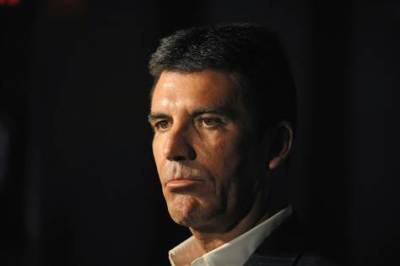 "I always knew for some reason that it would happen if I kept going," said Glover shortly after she won the singing competition last Thursday. She had previously tried out for the show's ninth and 11th seasons and got as far as top 60 in the competition last year.
But in a subsequent interview with Jay Leno on NBC's "Tonight Show," Glover who at one time struggled with confidence revealed that the last time she met with Cowell three years ago he skewered her potential.
"Season nine, he was not a fan and he told me that I would be a lounge singer and I would, like sing in a hotel lobby and people would eat peanuts and turn their heads," said the 23-year-old from St. Helena, S.C.
"Like he pretty much painted a picture about how unsuccessful I would be but I honestly thank him for that because he pushed me to do better and come back and win three years later," she said to cheers from Leno's audience.
"I'm guessing you didn't thank him at the time?" asked Leno.
"No, I wasn't thanking him at the moment," said Glover.
"What did your mom say?" asked Leno.
"Oh my gosh, my mom said, 'I wonder what he's thinking now,' I wonder if he watches the show, I don't know," she said.
Glover, who has been praised as a "powerhouse" soul singer, has been compared to former "American Idol" reject Jennifer Hudson whom Cowell also crushed on the show.
"Let me sum this up for you. I think you're out of your depth," Cowell told Hudson after one performance. "There are people better than you and I don't think you can do anything better to have any chance of ever winning this competition." Hudson didn't win the competition but she went on to win an Oscar and currently enjoys an iconic music career.
A release on Monday, revealed that Glover is scheduled to sing the "National Anthem" at the National Memorial Day Concert at the U.S. Capitol on Sunday, May 26.
"For three years I sang the 'National Anthem' for marine graduates' families at a meet and greet program," said Glover, a former excursions coordinator who rented scooters and golf carts back home. "I'm so excited that I can graduate from that and sing the 'National Anthem' at the Capitol. It means so much to me."