Simone Biles Says 'Hallelujah' After Overcoming Overwhelming 'DWTS' Week 5
Simone Biles Says 'Hallelujah' After Overcoming Overwhelming 'DWTS' Week 5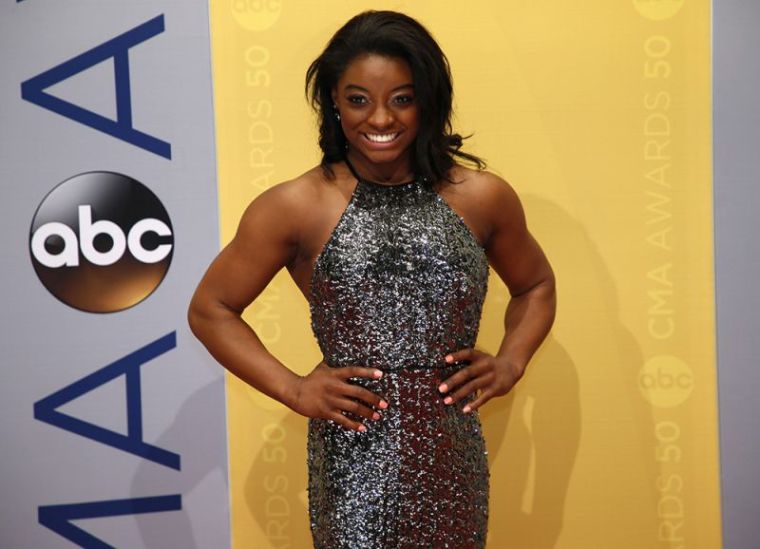 Simone Biles had a tough week complete with tears on "Dancing With The Stars" this week, but ended her fifth week in the celebrity dance competition saying, "Hallelujah!"
Biles, the Olympic gold medal winning gymnast, and her professional dance partner Sasha Farber seemed to be at odds in the video showing their rehearsals.
"There's no dedication. Like, it looks like you're angry," Farber told Biles during their rehearsals.
Biles began to feel overwhelmed by her dancing partner and mentor.
"Sometimes I feel overwhelmed with Sasha pushing me," Biles admitted. "I've just been so shut off and I don't really voice my opinion very well."
The 20-year-old athlete revealed that she hasn't had a break ever since the Olympic games last summer where she racked up four gold medals.
"Ever since the Olympics, I haven't had a break," Biles told the dance partner who was pushing her to prepare for Disney Week.
When Farber asked why Biles hadn't asked for a break, she admitted to being afraid.
"I'm scared," she responded. "Sometimes I feel like in practice, you get super excited and and I just like — slow down."
The pair received high scores for their contemporary dance interpretation of the Oscar-nominated song "How Far I'll Go" from the animated film "Moana."
After the show, Biles told PEOPLE why she was scared to express herself more during rehearsals.
"They really pushed my buttons and got it out of me," she said. "I don't like to speak out because I'm such a hard worker. I'd rather just push through the hard times rather than say anything."
While she admitted that the rehearsals were rough for week five, the gymnast's efforts resulted in high scores of 38/40 from judges.
"Practice was a little rough this week. We saw I nailed him in the face and ran out crying. It's been a rough week — just tiring — but we pushed through," she said. "This was the hump that we had to get over. Everyone was a little tired but then you're motivated again once we get over the hump, which we did. Hallelujah."
Last week, Biles and Farber danced to contemporary Christian music singer Chris Tomlin's "Good Good Father." When Tomlin caught wind of Biles Waltzing to his song, he showcased his support.
"Hey @Simone_Biles ... I just heard about what you did on @DancingABC tonite," Tomlin tweeted. "Well done. You're a champion in so many ways!"