Singer Brandy Reveals Book That Helped Her Find Peace After Overcoming Depression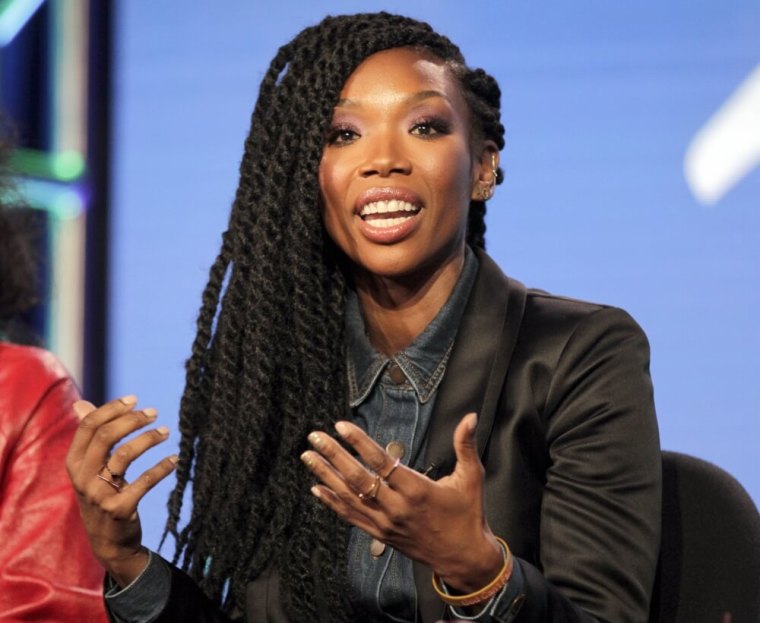 Two years after overcoming depression, singer Brandy Norwood says she now feels a sense of security knowing that she's in God's hands.
The veteran singer who's known by the mononym Brandy, shared a passage from the book 365 Science of Mind: A Year of Daily Wisdom by Ernest Holmes about finding security in God. In the passage titled, "I Am Secure in the Everlasting Arms of God," Holmes focuses on Deuteronomy 33:27 while speaking about finding peace in God.
"The everlasting arms suggest Divine protection, complete certainty, and the assurance that all is well with the soul. And how could it be otherwise, since the spirit of humankind is God," states the passage shared on Brandy's Facebook page that is liked by over 4 million people.
"Therefore, when we say that we are secure in the everlasting arms of God, we are realizing that our spirit, being one with God and never separated from its Source, must be, and is, as secure as God. It is this inward sense of our union with the Whole that binds us back to the eternal Presence and gives us the joy of knowing that there is nothing to be afraid of, either out of the past, from the present, or in the future."
Brandy's Christian foundation has helped her through tough times, including depression. The singer previously recalled having to overcome disappointment with her career which led her to lose faith in herself and God.
"At the end of the day, I stopped believing in myself and I started to lose faith in God and what He blessed me with. I stopped believing," she said in an interview with NewYork.com in June 2015. "Now, I'm dreaming again and I believe that any and everything is possible. It took a while for me to get to this place, but I'm here now and I'm never going to stop believing ever again."
These days, Brandy hopes to be a source of inspiration for others who are siffering from depression or lost confidence and faith in God.
"I know who I am and what I am here to do and I know that God is always with me, for me, and rooting for me," she told NewYork.com. "That's enough to inspire the world."
Last year Brandy appeared on "Oprah: Where Are They Now," to speak with the media tycoon about her life. The former revealed that a fatal car accident in 2006 resulted in her accidentally killing a woman while behind the wheel.
"You never wake up thinking that … today's the day that something like this would happen," Brandy told Oprah. "Being involved in something that tragic ... I couldn't believe it. I don't like to think about it because I don't think that is something I could ever get over or truly understand. But that was one of the worst times of my life."
However, Brandy also admitted that she strengthened her faith in God after the tragic accident.
"I realized that God is real because I had no one else to depend on," the singer revealed on the OWN Network show. "So, I did a lot of speaking to God, a lot of praying and a lot of journaling."