Singer Tauren Wells Stepping Into Call to Preach, Begins Speaking at Joel Osteen's Lakewood Church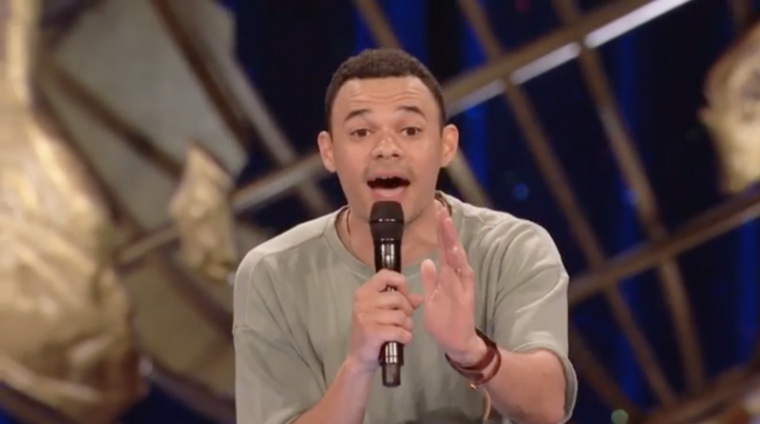 Christian pop singer Tauren Wells, who recently joined the staff at Joel Osteen's Lakewood Church, says he's embracing his call to preach.
Wells, who joined the Houston, Texas-based church as a worship leader just after Easter, told The Christian Post that he's "loving it." Along with speaking at various services throughout the week, the "Hills and Valleys" singer sometimes travels for concerts and stays in the cities where he's performed so he can preach at local churches on Sunday mornings.
"I feel like that is something I'm called to do and I'm just letting it organically develop and grow. I'm enjoying it," added Wells whose debut solo album, also titled Hills and Valleys, charted No. 3 on Billboard. His single of the same name recently became certified Gold.
In 2017, the Christian singer was the opening act for Lionel Richie and Mariah Carey's tour and since then, his career has skyrocketed.
"That whole tour was the catalyst for me and really initiated some other things that I didn't anticipate," he added.
Wells was nominated eight times at this year's 49th Dove Awards and is a scheduled performer. His current single, "Known," is No.1 on Billboard's Christian Airplay Chart and the Michigan native said it's truly the song of his life right now.
"Usually you don't get to have your favorite song on your album be your single. For some reason that never happens for artists," Wells said. "This is my favorite song on the album, so to see it getting the traction, getting the radio play and the music video, it's all been really cool. It's connecting with people deeply."
Wells elaborated on the song's message, explaining that people feel helpless sometimes because the church has been conditioned to portray an image that ultimately "holds us hostage."
"If I am trying to project perfection I will also be imprisoned with my pain because the same walls that I use to keep people out and to keep people thinking everything is all good, are the same walls that keep me constricted," he continued, speaking of the song's message. "This song, for me, has been a doorway that God has used in my own life to come out from the pressure of performance to realize that Jesus didn't die for my image. He died for who I really am.
"Whether I am beloved or hated by the world is irrelevant to me, because I have been unconditionally loved and accepted by God. Approval from man pales in comparison to affirmation from God."
The former Royal Taylor band member explained that some songs are written from experience and others are written about what the writer knows about the experience. Wells said that "Known" is an example of the latter. He pegged the current season of his life as a time of internal "surgery."
"I wrote 'Known' more than a year ago and it seemed like God has used that song to open up the door down the same path that He has wanted me to go on about being unashamed of the Gospel," he told CP.
"A lot of times we think that means I'm standing on a stage and boldly declaring Jesus. I think it's true to a certain extent, but the real place for the Gospel to shine the brightest is the darkest places of my heart and to really be unashamed to say, 'Here are the places where I'm most deeply broken.' And in humility be able to express and expose those things to people," Wells maintained. "To me, that is what I'm learning. How do I walk in humility, transparency and authenticity? How do I not care so much about what people think of me, how do I really allow the grace of God to be a part of my life?"
Wells confessed it's a really vulnerable place to be but "it's also healing as well." The vocal powerhouse is writing for his new album and just began touring with Danny Gokey on the "Hope Encounter" tour.
"We're pulling out all the stops. It's going to be first class, gold standard premium experience," Wells concluded.
For more information on Wells or the tour visit Tauren Wells.com.