Six Dead After 7-Y-O Girl Carries Out Suicide Bombing in Nigeria; Boko Haram Is Suspected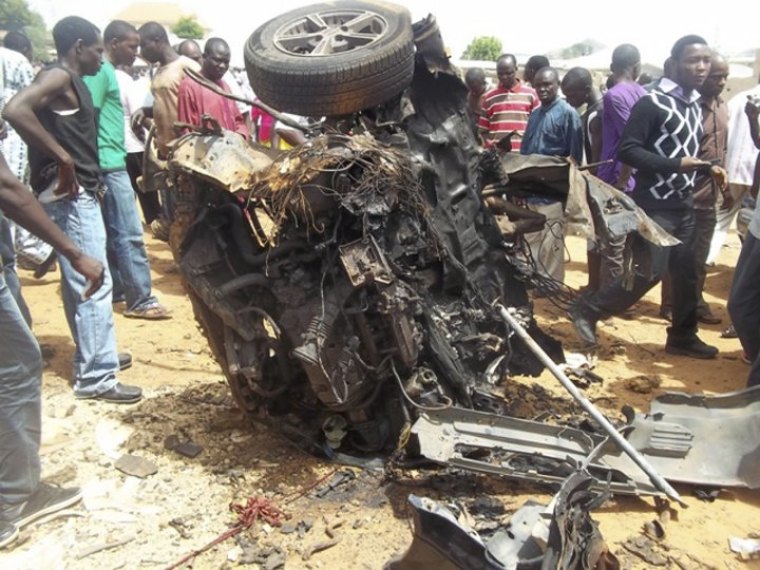 A young girl thought to be only 7 years old has killed herself and five other people in the town of Potiskum in northeast Nigeria, following a suicide bombing blamed on terror group Boko Haram.
So far, five people were killed with the girl while 19 others have been taken to hospital for injuries," revealed Buba Lawan, described as a local vigilante leader in an article for AFP.
Boko Haram has been aiming to capture more towns in Nigeria, and has employed suicide bombings on a number of occasions.
Over 13,000 people are believed to have been killed since the first attacks started in 2009.
Security guards and vigilantes noted that they had tried to prevent the girl from entering the market on Sunday, where the attack was carried out.
"We sent her back four times, because given her age, she did not have anything to do in the market," Lawan said.
"When we were screening people, she bent and tried to pass under the ropes, some distance from our view. That was when the explosives went off."
He added that "we have barred women from entering the market to prevent further attacks."
The suicide bombing follows news that 158 women and children that had been kidnapped in northeastern Nigeria in December have been reunited with their families. BBC News pointed out that the details of how they were released or managed to get away from the militants are not clear, but they were handed over to the state authorities for counseling and rehabilitation.
The group of girls is different from the 200 schoolgirls kidnapped from the boarding school in Chibok in Borno state in April 2014, however, an incident which sparked international outrage.
Boko Haram has used a number of the young women it has kidnapped in its bomb attacks on Nigerian towns.
Nigerian President Goodluck Jonathan has meanwhile admitted that Nigeria has been largely unprepared in the fight against the Islamic extremists.
"Probably at the beginning, we, and I mean myself and the team, we underrated the capacity of Boko Haram," Jonathan told the local ThisDay newspaper.
He promised, however, that his military will manage to defeat Boko Haram, and said that it has recently acquired more arms and ammunition to accomplish the mission.