Slain Catholic Priest's Body Found After Being Kidnapped by Suspected Gunmen in Nigeria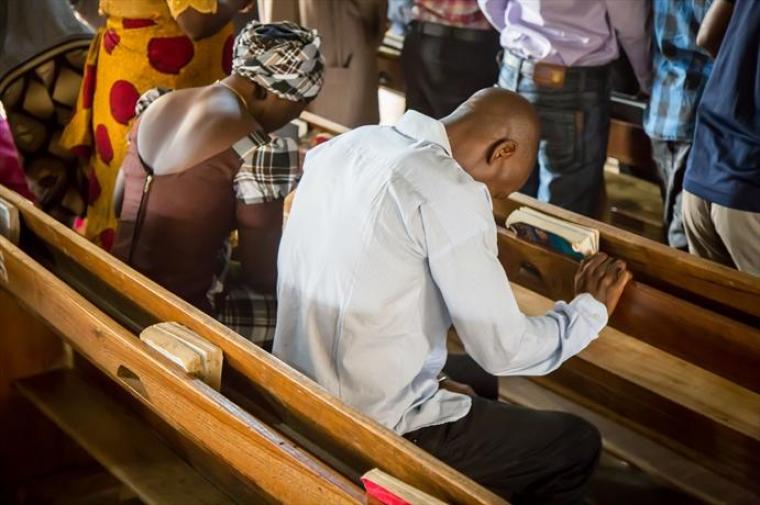 A Catholic priest was kidnapped and killed last weekend by suspected gunmen in southeastern Nigeria.
Morning Star News, an independent website that focuses exclusively on covering the persecution of Christians, reported that Rev. Cyriacus Onunkwo was found dead last Saturday, a day after he was dragged by gunmen out of his car in the Imo state town of Orlu.
According to church leaders and local authorities, no one was ever contacted about a ransom for Onunkwo, a priest in the diocese of Orlu, in the hours after his abduction Friday. His body was discovered the next day in the neighboring town of Omuma.
Vanguard reported that priests with the diocese were called to confirm the corpse belonged to Onunkwo.
"The priest was abducted on Friday morning while he was driving in the town, and yesterday (Saturday) in the morning, the police notified us that his body has been found," Rev. Augustine Tochukwu Ukwuoma, the bishop of Orlu Diocese, told Morning Star News.
Police commissioner Chris Ezike told Morning Star News that it is not likely that the motive for Onunkwo's killing was robbery because none of the items from the slain pastor's car were missing.
"On Saturday morning, a corpse was found in the bush," Ezike was quoted as saying. "Church leaders were called, and they identified the corpse as that of the priest. Nothing is missing in his car. Investigation will continue until we find his killers."
According to Catholic News Agency, Onunkwo's body didn't display any external wounds, which leads local authorities to believe that he may have been killed by asphyxiation.
Onunkwo's death comes after another Catholic priest in the Imo state was abducted earlier this summer.
On June 16, Rev. Charles Nwachukwu was abducted at gunpoint and was robbed of his car by gunmen in Imo state, according to the Nigerian news source The Guardian.
Fortunately, Nwachukwu was rescued two days later by a special police force. Three suspected captors were apprehended and arrested by the police.
"The suspects have confessed to the crime and are cooperating with investigation. They have also disclosed the identity of their cohorts," Ezike said in a statement at the time. "They have equally confessed to other kidnapping and robbery operations they have carried out.''
Nigeria currently ranks as the 12th worst country in the world when it comes to Christian persecution, according to Open Doors USA's 2017 World Watch List.
Christians throughout the country have been persecuted — whether it is at the hands of militants affiliated with the Boko Haram terrorist outfit in the northeast part of the country, other Islamic militants or Fulani herdsmen.
In August, it was reported that an evangelical pastor had been kidnapped by suspected Fulani herdsmen. Jen Moses, a denominational leader with the Evangelical Church Winning All, was freed five days after his abduction. It is not clear whether a ransom was paid for his release.