Al-Shabaab Kills 2 Police Officers Outside Church in Kenya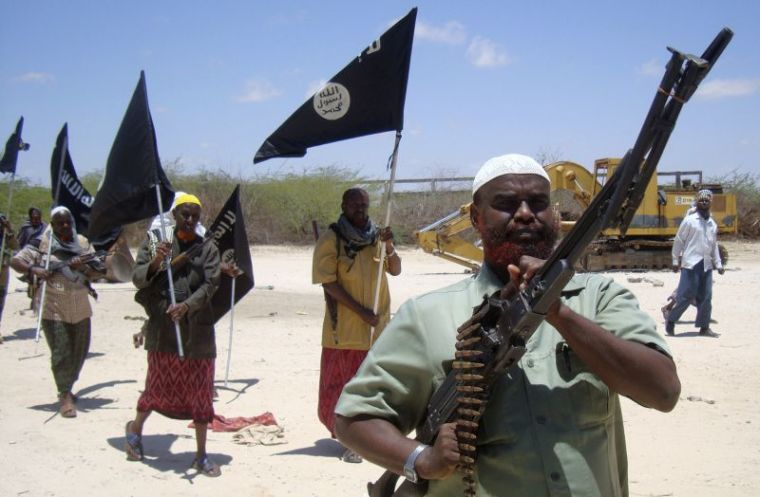 Two police officers guarding a church on Kenya's southern coast were killed on Sunday by gunmen who are believed to be from Somalia's Islamist militant group al-Shabaab.
The gunmen attacked the police officers at the Anglican Church of Kenya in Ukunda in Kwale County Sunday morning, according to Reuters, which said they took two AK-47 police rifles as they ran away on their motorbike.
"It is too early to say who may have been involved but you can almost pinpoint al-Shabaab elements from the nature of the attack," regional Police Chief Larry Kiyeng was quoted as saying.
However, Kwale Governor Salim Mvurya claimed it was not a religious attack.
"The attackers were clearly after the guns. I urge police officers to be on high alert because it's unfortunate that we have lost two officers in the line of duty who were guarding faithful," Business Daily quoted him as saying.
Police have launched a manhunt for the suspects.
"Security personnel are pursuing the criminals. We shall not rest until we get the two firearms and arrest the criminals," Kutswa Olaka, the Kwale county commissioner, was quoted as saying.
Kiyeng, meanwhile, said, "We cannot rule out terrorism. The attack is not normal robbery. Their intention was to steal the weapons and plan other attacks."
The American Center for Law and Justice recently said that al-Shabaab has an estimated 9,000 jihadis at their disposal.
In July, the terror group carried out door-to-door raids in villages in Kenya, where the militants hunted down and killed seven Christians.
In August, al-Shabaab militants killed another four Christians in Kenya's Lamu County, beheading three and burning alive another.
The group is also infamous for the mass slaughter of 148 people at Garissa University in April 2015, when the militants specifically searched for Christian students to kill, separating them from the Muslims.
In June, data collected by Armed Conflict Location and Event Dataset and analyzed by Africa Center for Strategic Studies suggested that al-Shabaab is now the deadliest terror group in Africa, more dangerous than Nigeria-based Book Haram.
Al-Shabaab is also seeking to retaliate for Kenya's troops fighting its militants in Somalia. Kenya's troops have been in Somalia, which shares a long border with Kenya, since 2011.
It is estimated that al-Shabaab killed at least 400 people and injured over 1,000 in more than 100 attacks between 2011 – when Kenya sent its troops to Somalia – and 2014.
Al-Shabaab splintered from a now defunct group of Sharia courts, the Islamic Courts Union. It has been fighting to overthrow the Transitional Federal Government, created in 2004 and backed by the African Union, the United Nations and the United States. Since the outbreak of the 1991 civil war, which overthrew President Siad Barre's regime, most parts of Somalia have had no formal government. The transitional government controls only a small part of the country.